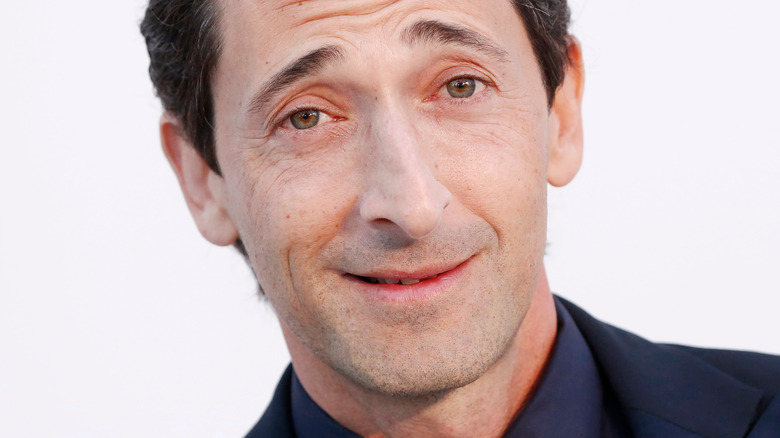 After his award-winning performance as Władysław Szpilman in 2002's "The Pianist" when he was 29 years old, Adrien Brody has become one of Hollywood's most sought-after actors. Over the course of his career, he's had an eclectic choice of roles, from starring in a bunch of Wes Anderson films like "The Darjeeling Limited," "Fantastic Mr. Fox", and "The Grand Budapest Hotel" to biopics like "Manolete" and "Blonde."
Brody is a natural on the big screen, but it wasn't always this way for the actor. In fact, Brody initially found love in a completely different area of the creative arts — one that helped him perfect the role of magician Harry Houdini in not one but two roles. The first being in the 1999 film "Oxygen" as a kidnapper who calls himself by the magician's name, and the 2014 miniseries "Houdini" which earned the actor nominations at the Emmys and Screen Actors Guild (SAG).
This is because Brody was actually an admirer of the escape artist, so much so that he would star in his own magic shows as "The Amazing Adrien" when he was a kid. "I was more than a fan," the actor told Deadline, adding, "Not only did I have a fascination with magic, but I had aspirations of becoming a magician when I was a boy."
Harry Houdini was a major influence for Adrien Brody growing up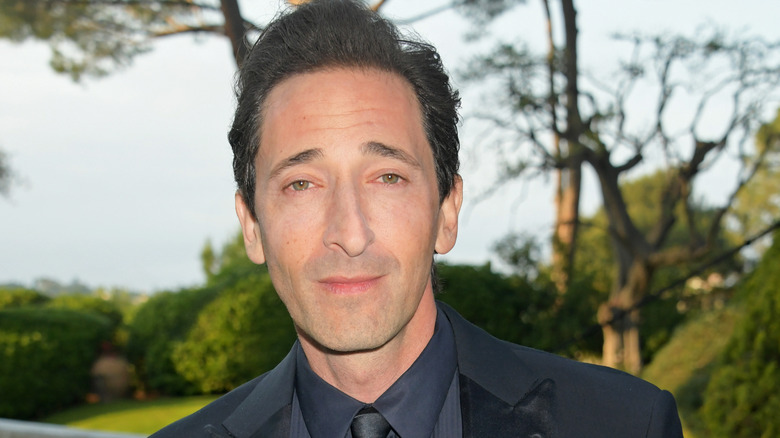 While Adrien Brody didn't win an Emmy or SAG award for his portrayal of the legendary magician, he was proud to receive "recognition for a heroic figure in my life for something as meaningful as magic" going on to explain that it's "pretty remarkable" how his love for magic not only led him into the world of acting, but it also resulted in him being able to play someone he looked up to.
"He was a very heroic person to me as a boy," Brody told TV Guide. "What he represented to me then was a bravery and a fearlessness. I think what magic represents is this ability to kind of defy the laws of nature." The star didn't have to waste much time getting into the headspace of Houdini either, seeing as he'd already "spent a lifetime pouring over magic books and loving magicians."
Brody would eventually visit Houdini's grave as a child, where his mother — who is a photographer — took a picture of Penn and Teller standing beside it. "I've visited his grave, it's in my neighborhood," he said. "He's been present somehow in my life."
Source: Read Full Article