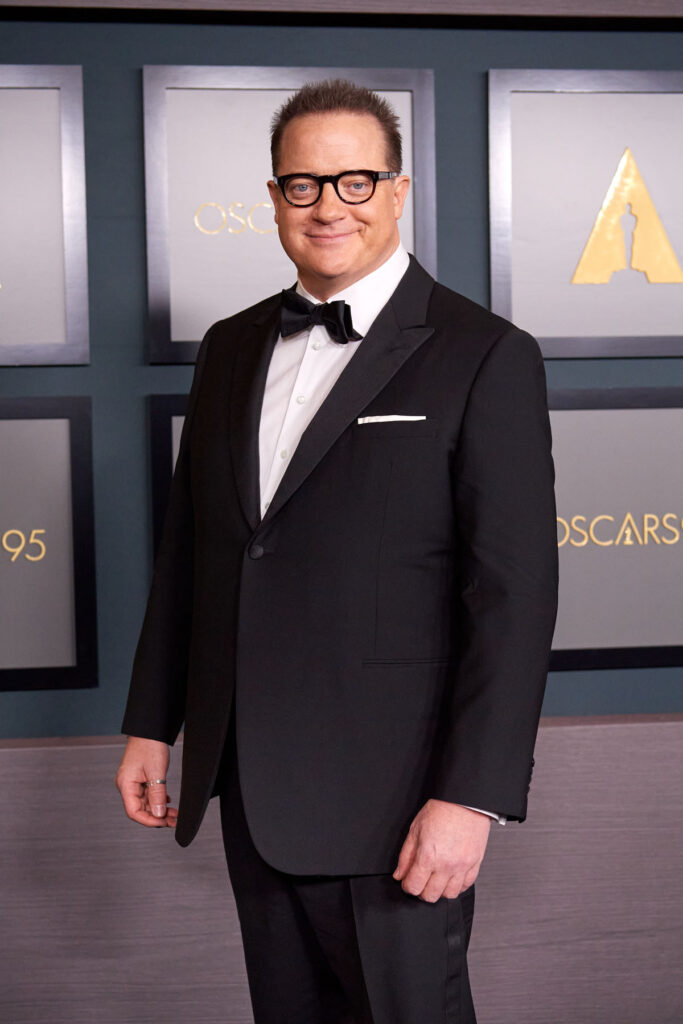 Brendan Fraser's movie The Whale will (finally) be out on Friday. Given what I've read online, I'm surprised it is sitting at 71% on Rotten Tomatoes. As in, that seems really high for how many people have just said they hated the film. However, once again, everyone said that Brendan turns in an amazing performance. I'm not surprised by this. Although Brendan has some particularly fun roles under his belt like Encino Man and George of the Jungle and action roles like The Mummy, he cemented his chops for me in School Ties. He was so powerful in the locker room scene, I can still see it in my mind. Plus he went toe-to-toe with Harrison Ford in Extraordinary Measures. And I'll watch With Honors or Bedazzled anytime they come on, but they aren't great art, I recognize.
But I'm getting away from myself, if a role needs someone who can act, especially one that calls for a soul, Brendan delivers. Just look at the depth he gave his arc on Scrubs – ripped out our hearts and left them on the floor. Brendan pulls from experience too, since he knows what it's like to be at the top and taken down. He told CBS Sunday Morning that part of the reason he stepped back from Hollywood was because even at his physical peak, he felt he wasn't good enough. So he wanted to stop the madness and gain some perspective.
Brendan Fraser is poised for a career comeback — and potentially an Oscar — with his return to the big screen in Darren Aronofsky's The Whale. In a new interview with CBS Sunday Morning, the actor opens up about what made him step back from Hollywood in the first place. Speaking to CBS's Lee Cowan, Fraser reflects on his leading man status throughout the '90s and 2000s thanks to roles in films like Encino Man, School Ties, George of the Jungle and, most notably, the blockbuster Mummy franchise.

"I think, that guy's really lucky," the 54-year-old says now of his younger self, adding with a laugh, "I think he's got awesome hair."

Fraser was a Hollywood heartthrob at the time, but says now that he felt like he didn't quite measure up.

"I felt at that time that it wasn't enough," he says. "I wasn't big enough, I wasn't cut enough, or any of those adjectives. And the person that I saw, and was trying to create, wasn't an ideal in my mind. And how do you contend with that?"

Fraser says he "needed the music to stop" — which meant stepping back from Hollywood.
"We can put actors on pedestals and then knock them off so quickly and so easily," he says. "It's almost like that's the game. So I just got rid of the pedestal. I just wanted to be myself."

But it wasn't just self-doubt that prompted Fraser's hiatus. In 2018, the divorced dad of three went public about a 2003 groping incident involving Philip Berk, the former Hollywood Foreign Press Association president.

"It was causing me emotional distress," he says of the incident. "It was causing me personal distress."
[From Yahoo]
"The person that I saw, and was trying to create, wasn't an ideal in my mind." This sentence hits you between the eyes. How many times have I twisted myself into a pretzel to become someone else's ideal? Brendan's story is sad on so many levels. Because of course, his fall was linked to the sexual assault referenced above and the fact that Brendan reported it. Reading this interview, it sounds like Brendan had a little more say in the decision to step back. That doesn't diminish the fact that he needed a break to deal with the emotional trauma of being groped. Just that I assumed he'd been black-listed. But it sounds like he made some choices to pull back for his own well-being. At least he had some agency in the matter of stepping back. The upside, of course, is Brendan is back, on his terms, and once again, reminding us how amazing an actor he is.
In case you missed it, Brendan stepped out with his sons over the weekend and gave Pierce Brosnan and his sons a run for their money:
— JustJared.com (@JustJared) November 30, 2022
Photos credit: Blaine Ohigashi/Avalon
Source: Read Full Article