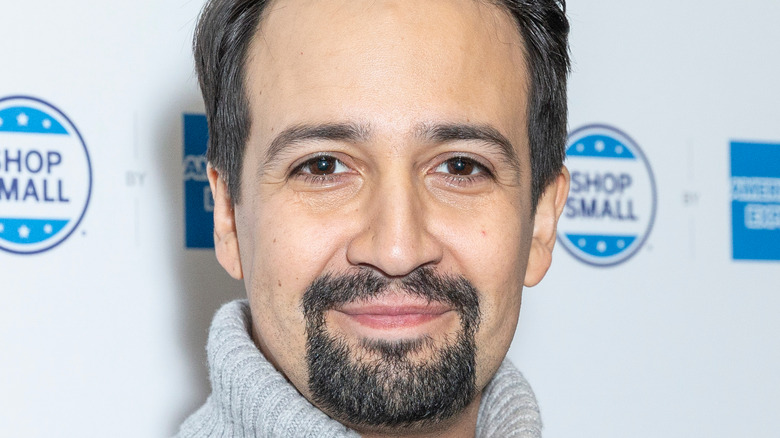 Two entertainment powerhouses are joining forces to entertain audiences of all ages this fall. Disney just released a trailer for its latest animated feature titled "Encanto" with music by Lin-Manuel Miranda and Carlos Vives. 
It's the second return to the House of Mouse for Miranda, who also composed the music for "Moana," and The "Hamilton" creator couldn't be happier. As he told Entertainment Weekly, "It's been so exciting because with 'Moana' it was the joy of my life but I was the last guy hired. And with this I've been in on the ground floor. To be in on the development of an original Disney musical is such a thrill."
True to its name – "Encanto" means "enchanted" in Spanish – the film centers on a Colombian family who live in a magical mountain region. All of the Madrigal family have special powers – super strength, shape-shifting, communication with animals – except for 15-year-old Maribel. "Gift or no gift, I am just as special as the rest of my family," the bespectacled teen declares – even if it's clear that she doesn't quite believe it. But in true Disney fashion, the adorable underdog will save the day when her family's magic is endangered (via Entertainment Weekly).
The preview is being met with cheers from some – but jeers from others.
Some fans are taking issue with the plot and the composer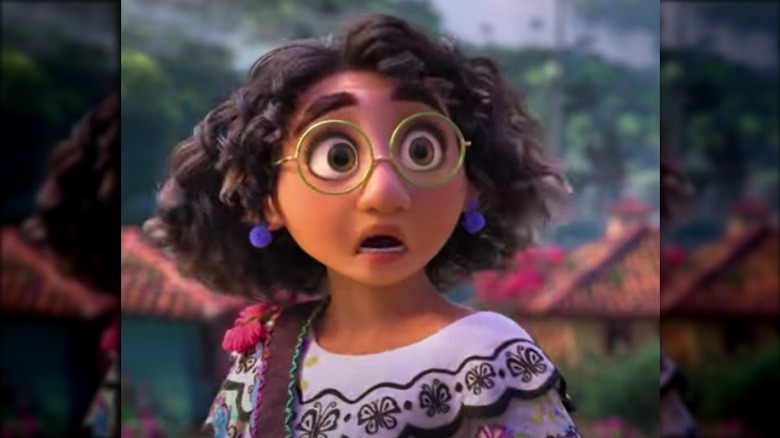 Disney Animation's tweet about the preview has already gotten nearly 70,000 likes as of writing – and multiple scrolls worth of responses. Some were glad to see the Colombian setting, with one Twitter user writing, "Mirabel looks exactly like me!!!!" Another cheered, "I'm not Colombian but as a Latina I'm really excited about the cultural representation and my Colombian friends are happy! So glad Coco wasn't a one off." 
Other viewers turned thumbs down on the plot, however, which they called predictable. "We know how it's gonna roll," tweeted one follower. "A) her 'gift' is being 'giftless' b) she finds out what her gift is by the end of the movie (and I'm guessing it will be either flying or invisibility)."
There's also something of a feud brewing on Twitter over the choice of Lin Manuel Miranda as composer. "Hamilton" and "In the Heights" fans are rejoicing, while other followers say that Miranda has had his day. "When will we be free of lin-manuel miranda," wrote one user. "Don't they know there are other latine composers?"
In a stream of tweets, the user continued, "and what if *gasp* we got a colombian one for a movie in COLOMBIA. oh but all us latine are the same." Another commenter agreed, "Honestly the hold that man has on the industry with anything Spanish or even a little foreign. Like they can't give it a break for once."
Source: Read Full Article