Actor Valerie Bertinelli's forthcoming memoir Enough Already will release in the new year. During an event promoting the book, the former One Day at a Time star explained why she chose the provocative title.
Bertinelli's book title 'can mean a lot of things'
In a recent appearance on talkshoplive to promote her upcoming memoir, the actor chatted via video feed, answering fans' questions as quickly as they typed them into a chatbox. One fan asked Bertinelli what her book title was referring to.
"Enough Already is referring to a lot," she explained. "I almost called the book just Enough, because 'enough' is 'I'm enough.' Enough is also 'stop.' So it can mean a lot of things. I might actually get it tattooed to remind myself … to stop yourself from trying to be perfect, stop yourself from beating yourself up. Enough already, just enough. Just be kind. That could go to anything in this world. Enough already, just enough."
Valerie Bertinelli's forthcoming memoir touches on an ongoing theme in her life
Enough Already, from Bertinelli's description of its title, appears to be picking up from a theme she began exploring publicly on Today in early 2020. She had been dealing with the care and loss of both her parents in a short amount of time and becoming aware of negative patterns in her life.
The actor appeared on the morning show at that time and wrote an essay titled "My year of choosing happy" articulating the emotions that had been just below the surface for quite some time. She wrote, "With the loss of my parents and dealing with other trials life throws our way, I've used food as a way not to feel the sadness or the stress. But by eating something away, all it does is make me feel worse about myself. One of my personal mottos is 'choose happy.' But sometimes that choice is really challenging.
"Finding pure personal joy is a challenge in this world where there are always things slapping us upside the head – but we have to figure out a way to find it through all of that," she added.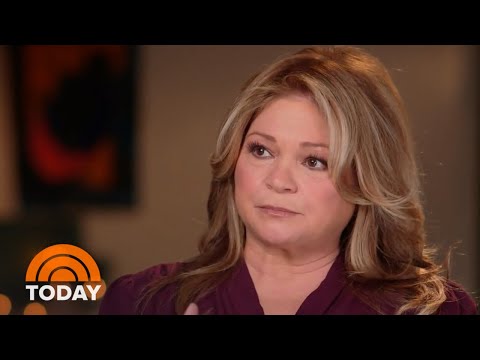 Bertinelli says the memoir is worth 'being embarrassed'
The Food Network personality revealed in her talkshoplive appearance that there were moments during her writing of Enough Already in which she wanted to shelve it completely. But she carried on for her own growth, and for her fans as well.
"This book has a lot of 'I's,' 'me's in it," she said. "But I want you to replace that with 'you' and see how that story reflects what you're going through yourself. Inevitably, that's why I decided that I would release the book … If it can help anybody not feel so alone and remember to lead with love, then it's worth doing it. It's worth being embarrassed and feeling some shame. But mainly, it's about me feeling some joy and gratitude and sharing all of that with everybody."
'Enough Already' will be released on Jan. 18, 2022.
Source: Read Full Article