Actors Tom Cruise and Kirsten Dunst worked together in her breakout film, Interview With the Vampire. That was 1994 and she was around 12, but she revealed the A-list legend sends her a yearly gift for the holidays. And it turns out it's kind of a big deal amongst those in Hollywood to end up on Cruise's cake gift list.
So, what's the deal with the "Cruise cake," how did this Hollywood holiday tradition start, and where can fans get theirs?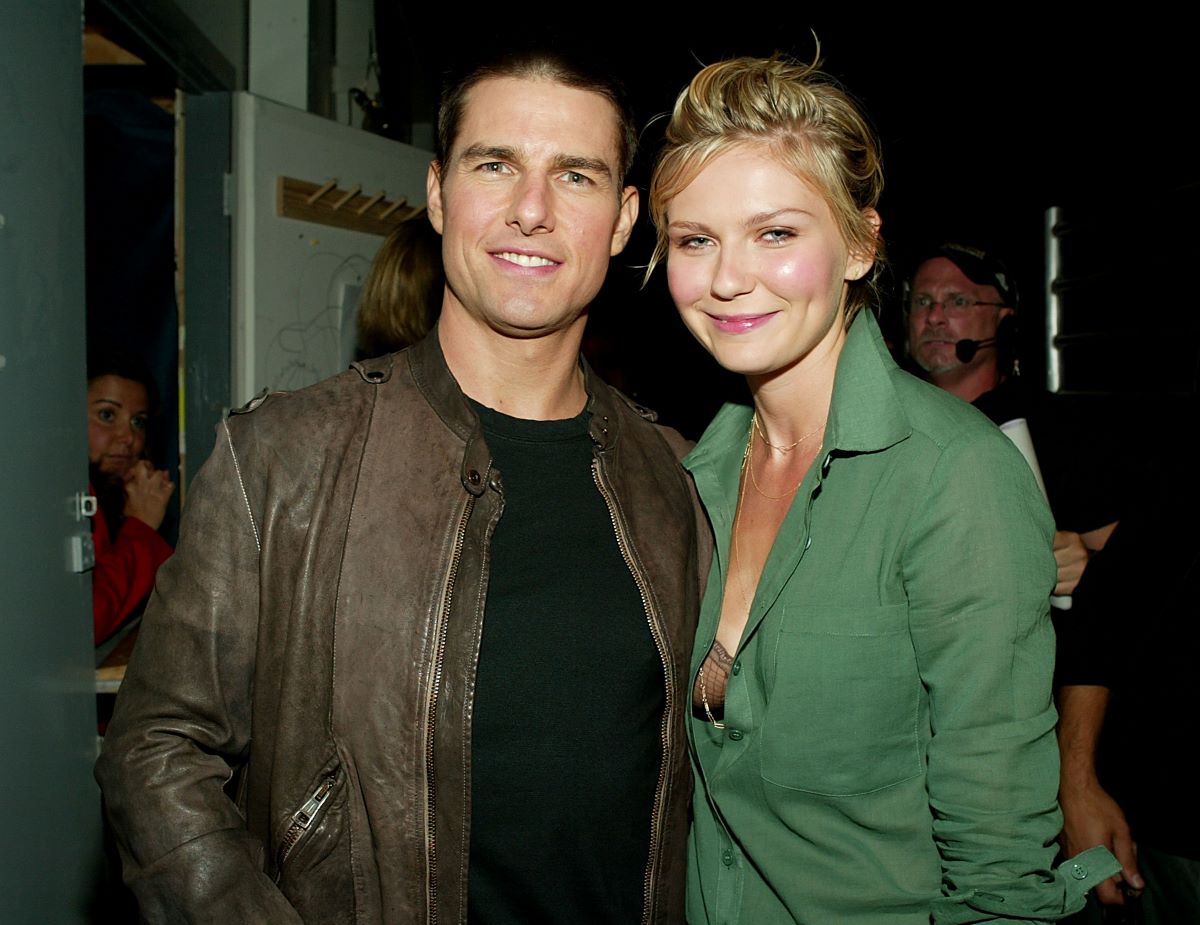 Tom Cruise sends cakes to Kirsten Dunst and other stars
Dunst said on The Graham Norton Show that, in her house, they call Cruise's yearly gift — a White Chocolate Coconut Bundt Cake — "the Cruise cake."
She said it's the "best coconut cake [she's] ever had in [her] life" and it's a "major thing" when the gift arrives. She elaborated, "We're all like, 'Cruise cake's here!'"
Others — like James Corden, Angela Bassett, Jimmy Fallon, and Rosie O'Donnell — receive a cake from the megastar, as well. While talking to Corden with Bassett on The Late Late Show, she confessed she keeps her "Cruise cake" to herself. "Only I eat it," she shared.
Notably, Cruise admitted that he likes to send cakes because he stays away from sugar. So, he likes to hear from people about how good they are.
"I wait for the calls," he said. "Like, 'Tell me about it.'"
So, as a side note, don't forget to call Tom Cruise and tell him how delicious the cake is, should you ever end up on his cake list with the A-list.
The famous 'Cruise cake' is a White Chocolate Coconut Bundt Cake from Doan's Bakery
For about a decade, Cruise has relied on Doan's Bakery to make an impression on some of his famous friends. The sweet shop is a family-run California business. And according to them, there were years that Cruise's gift-giving business kept their shop up and running.
"The funny thing is, we've been doing that cake for a quarter of a century," Eric Doan told Yahoo. "It's just a unique cake that we dreamt up 25 years ago and we've always done it for different cafes, restaurants and caterers."
He shared that the bakery sells the White Chocolate Coconut Bundt Cakes to the public and even works with Goldbelly to ship nationwide.
But don't expect quite the A-list presentation. The bakery has received complaints that the packaging doesn't look like pictures of Cruise's gifts to the stars. That's because the actor has a team who specially wraps his gifts at a "secondary location," according to Doan.
Diane Keaton introduced Tom Cruise to the cake in a taste test with Katie Holmes
Cruise's ex-wife, Katie Holmes, is part of the story that started the tradition. According to Yahoo, actor Diane Keaton and Holmes both thought they knew who made the best cake, so they flew the sweets in for a taste test with Cruise as the judge.
Keaton preferred the White Chocolate Coconut Bundt Cake from Doan's Bakery. And that was Cruise's choice, as well. Doan noted to Yahoo that Keaton was a fan of the cake "quite a while" longer than Cruise. And the rest seems to be impressive gift-giving history.
Source: Read Full Article