Kourtney Kardashian can spell the alphabet in a totally NSFW kind of way!
On Sunday's episode of KUWTK, the reality TV personality and Khloé Kardashian go on a girls trip to Turks and Caicos where the conversation gets a bit naughty.
During one of the dinners, the Revenge Body host blurts out a random fact about her older sister, exclaiming:
"My favorite thing about Kourt — Kourtney can queef the ABCs."
KoKo added:
"She learned how to do it at sleep-away camp, everybody."
Although some of their pals did not believe Kourt's hidden talent, the 40-year-old eventually confirmed:
"That's a fact."
When one curious buddy asked, "Do you need air pushed in there first?" Scott Disick's ex replied:
"I know how to get the air in."
Of course, this isn't the first time the mother-of-three has gotten real about her body.
Back in August, her lifestyle brand, Poosh, posted a photo on their Instagram page of the pint-sized star's unedited stretch marks!
As seen (below):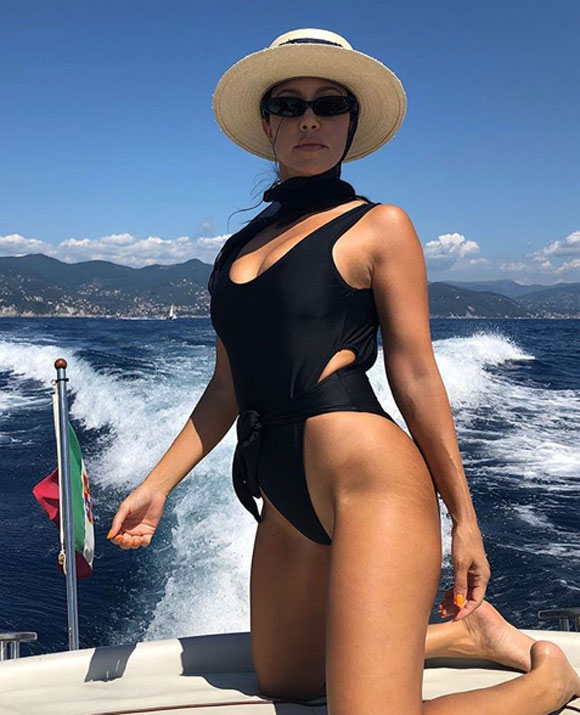 Once the pic went viral, fans applauded Kardashian for showing off her natural figure. They wrote:
"you can actually see her stretch marks and this is what a real body looks like."
"Yaaass… she's normal she has stretch marks! Thank you for being real and not flawless."
"FIRST TIME I HAVE SEEN A KARDASHIANS STRETCH MARKS 
"
"A real picture
love seeing the stretch marks. That's natural and I respect that so much more than airbrush."
"Those stretch marks are giving me life!!!!
thank you Kourt!!!!!"
Kourtney unveiled the website in August, which describes itself as "the modern guide to living your best life" whose "mission is to educate, motivate, create, and curate a modern lifestyle, achievable by all."
In a personal note to her readers, Kardashian revealed why she launched the blog, penning:
"I decided to launch Poosh because I felt that there was something missing in the healthy lifestyle space. Healthy living gets a bad rap; it's as though if you care about what you put in — or on — your body, then you're not sexy or cool. But this just isn't true, and Poosh is here to prove just that. People are constantly asking me how I do it all, from being a single mom to working full-time to still maintaining a social life. I get endless questions about food, kids, beauty, and fashion, so I decided to create Poosh, a curated experience and a destination for modern living."
Thoughts??
Related Posts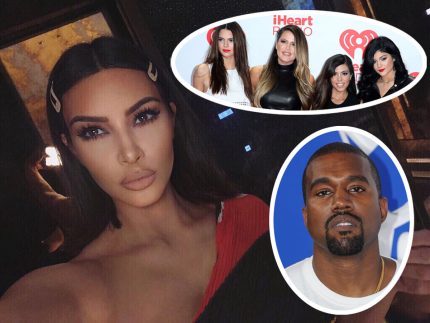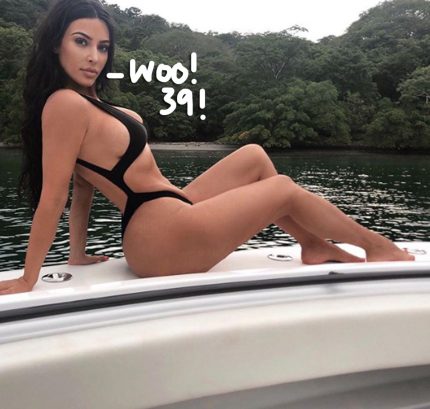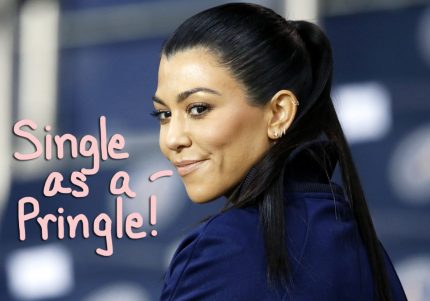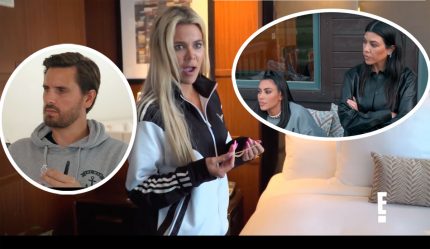 Source: Read Full Article