Today in "help, what is life," Bella Thorne's ex-boyfriend is out here claiming that the pair got married shortly before breaking up. Which, excuse me what?
"I got engaged, married and divorced in 15 months in Hollywood, so, you know what I'm saying?" Mod told TooFab in a video interview. "We're out here putting rings on it! That's what our generation does, we put a ring on it, you know what I'm saying?"
No, Mod Sun, I DO NOT KNOW WHAT YOU'RE SAYING.
But to be honest there was speculation thanks to this video. Guess, we, the people just didn't believe it could possibly be real.
We split but this was still a beautiful moment in my life
A post shared by 🚲 (@modsun) on
And while apparently the pair did have a ceremony and exchange rings, the marriage wasn't fully legal? Let's hope it wasn't, at least, because Bella and Mod split in April 2019. Anyway, Mod also has some words of wisdom for newly engaged YouTubers Jake Paul and Tana Mongeau, saying " If you do any business together, get your paperwork right. Don't get a dog together. Wait, let it play out, and uh, don't film, too much, on your own phone."
Meaning, hire a professional camera person with his own phone, or? Honestly, this entire interview is a mystery, but let's just sit back, relax, and enjoy the ride I guess.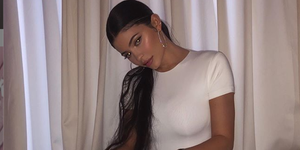 Source: Read Full Article