Girls may be long gone, but Lena Dunham still wants to use her nudity for a good cause.
The writer is taking a vacation in Wales, spending her time basking in the sun and painting in Welsh gardens.
As she wrote in an Instagram post on Wednesday, she was "channeling Jane Austen in Welsh gardens and wearing nightgowns all day." Ha!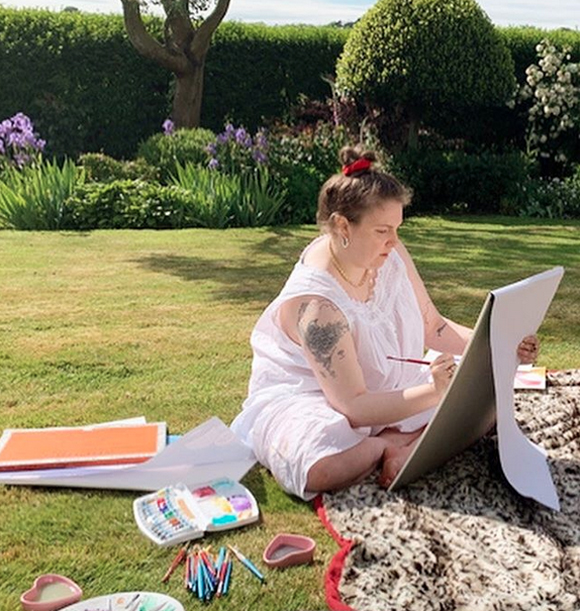 Well… she didn't wear nightgowns ALL day as it turns out.
Because in her very next post, she whipped it off!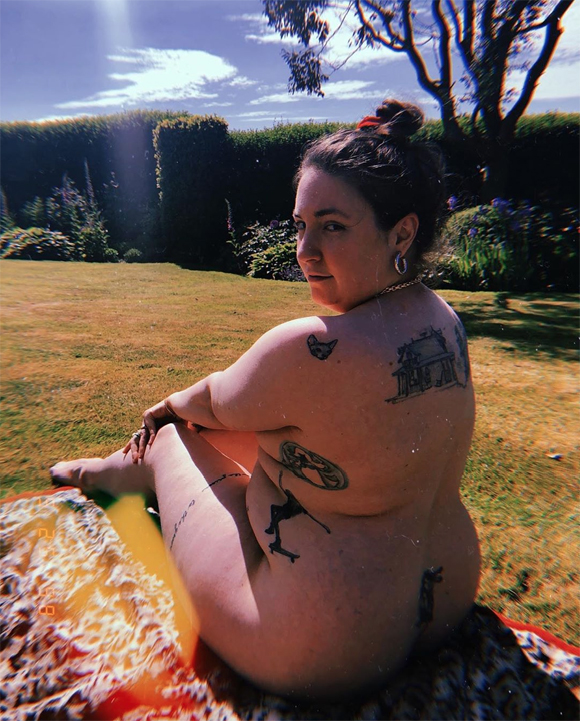 Butt Lena wasn't just getting naked to pose like one of Leonardo DiCaprio's French girls.
She decided she'd use her body for a different kind of inspiration — the self-love kind.
Lena encouraged her followers to bare as well, not in nude pics, but in positive comments about themselves. How healthy!
The actress, whom you can see more of (well, not MORE of) in this year's Once Upon A Time In Hollywood, wrote:
"Any negativity that comes your way is just an excuse to love yourself even more, right? Comment below with a reason you love yourself. I'll go first: I'm a sober accountable adult who still loves to get naked. Okay, GO!"
But she went one step further — offering a charitable incentive to open up!
"For every comment in the next week, I'll be donating a dollar to @FriendlyHouseLA, a residential program for women recovering from substance and alcohol addiction. So guys, be liberal with your self-praise…"
Awww! How magnanimous!
So did anyone take her up on her offer?
Butt of course! (Sorry, we can't help ourselves!)
Fellow body positivity icon Tess Holiday responded:
"I love myself because it's the greatest love I've ever known. I love my soft body, tender heart, resilience & courage to keep going. ? i also love you."
Orlando Bloom commented:
"You're a genius! I'm a recovering- impulsive risk taker – I love my sincere and sometimes too sensitive heart ❤️"
Hocus Pocus star Kathy Najimy wrote:
"I looove my 12 in back surgery scar"
Pretty Little Liars showrunner I. Marlene King wrote:
"I love myself for supporting my children on their journey to be who they came here to be. ?"
Lindsey Morgan from The 100 wrote:
"I'm a passionate person and believe in kindness ♥️"
The Final Girls actress Angela Trimbur said:
"I'm a sentimental unique hearted growing sprout"
In all, as of this writing, Lena's post has gotten well over 20,000 comments — most of which we saw were positive.
But hey, the week isn't over! Go comment why you love yourself and help out a worthwhile charity — and yourself!
Way to go, Lena!
Source: Read Full Article