It's been a busy and often rough couple of months for Prince Harry. After announcing that he and wife Meghan Markle would be stepping down from senior royal duties, the duke gave a bombshell interview with Oprah Winfrey and signed a $20 million book deal with Penguin. In particular, 2021 has shown us that the Duke of Sussex seems eager to open up about his past royal life, even if his family doesn't approve. But while the prince's candid admissions might be driving a wedge between him and the monarchy, he's showing no signs of stopping anytime soon. In July, Harry explained in a statement (via Elle) that his memoir would tell of "the highs and lows, the mistakes, [and] the lessons learned" in order to "help show that no matter where we come from, we have more in common than we think."
The rest of the royals have remained tight-lipped about their feelings on the memoir, though a source told People they weren't shocked by the news. According to the outlet, Harry gave his family the heads-up on the book's publication and was not expected to obtain permission from Buckingham Palace to greenlight the project. Still, those in the palace have made sure to distance themselves from what's sure to be a juicy memoir and declined to comment. Now, experts are speculating about how Harry will approach his book, and what he'll need to do to ensure that copies fly off shelves.
Prince Harry will be 'forthcoming with information'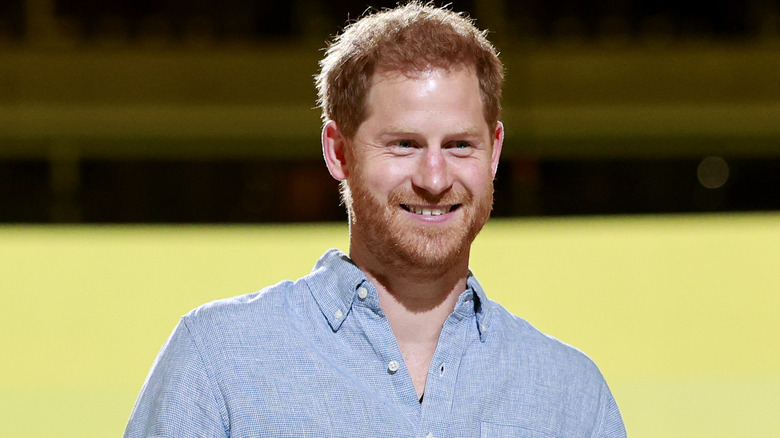 Given the memoir's multi-million dollar advance, experts are saying that the Duke of Sussex will need to be "forthcoming with information," per the Mirror. But looking at the prince's track record over the last year, this shouldn't be a problem… right? "You say he is going to have to come out with a lot of details in the book, but I don't think Harry will need a huge amount of encouragement to do that," Sunday Times royal editor Roya Nikkakh told the Mirror. "We've seen in the last year, he is very open about wanting to talk more about his life and how he feels and his emotions, so I think for him he sees it as a big opportunity to say some more of what he wants to say."
Prince Harry's openness about his emotional struggles was evident in his interview with Oprah Winfrey, in which he expressed support for his wife, and spoke of painful familial relationships. The fact that he was blasted in the media only made him more determined to speak out. "Feeling trapped and feeling controlled through fear, both by the media and by the system itself, which never encouraged the talking about this kind of trauma. Now I will never be bullied into silence," Prince Harry told Oprah (via Vanity Fair). Something tells us this is only the tip of the iceberg, and that he still has lots to say.
Source: Read Full Article