At this point we're ready to watch Sophie Turner do ANYTHING.
The Internet's girlfriend has inadvertently taken charge of the promotional tour for Dark Phoenix — not only because she's the IT GIRL right now but also she seems far more interesting personally than this X3 rehash.
Video: Sophie SLAPS Conan O'Brien And He LIKES IT!
And her latest interview is no exception — though there are some costars trying hard to steal the spotlight this time.
As part of a recent Buzzfeed Celeb tradition, Sophie is attempting to answer questions from fans while simultaneously playing with a couple adorable puppies.
She talks X-Men, the controversial ending of her Game Of Thrones character, and yes — once again, she's making more Joe Jonas sex jokes!
Watch the whole interview (way down below) or skip straight to the highlights next:
At first, Sophie is super stoked for the teeny tiny pups to crawl all over her — but one wants to be more than woman's best friend.
The good (?) boy goes head first for some under the jacket action — right at Sophie's boob.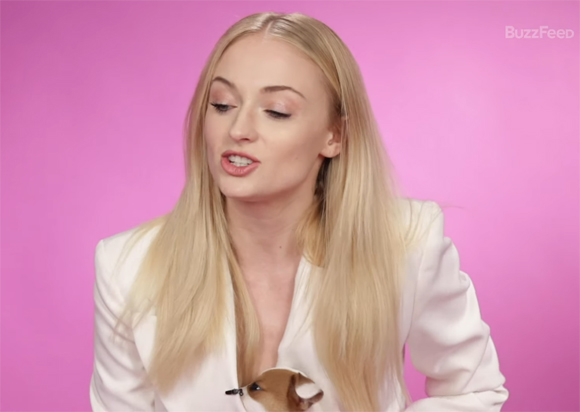 At first she is confused and flustered, then bemusedly quips:
"You know what? You remind me of my husband."
Ha!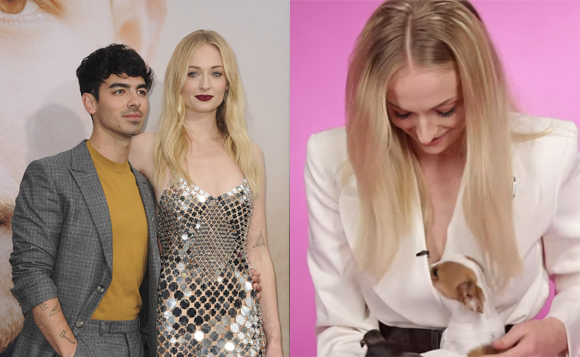 Joe is a boob man. Huh. Never would have guessed.
Then, in typical male fashion, it got what it wanted and ran away from her.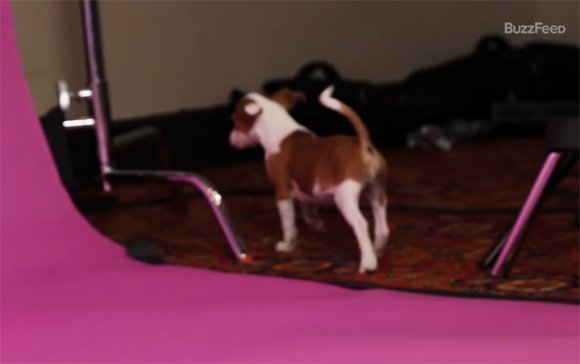 Yep. Sansa Stark lost another pup.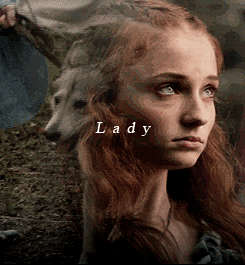 Speaking of Sansa Stark, her character's Thrones ending may have been the least controversial part of the series finale — except of course for fans who wanted her to take the Iron Throne.
But Sophie paints a picture of a future for the Queen in the North we think even the most hardened viewer could rally behind. She says:
"I hope it would be, you know, she would live in harmony with, you know, all the lords and ladies of the North, and I would hope that she had a nice life. But somehow I doubt that."
And then she pulled a Bran and had a warg-like moment with a puppy…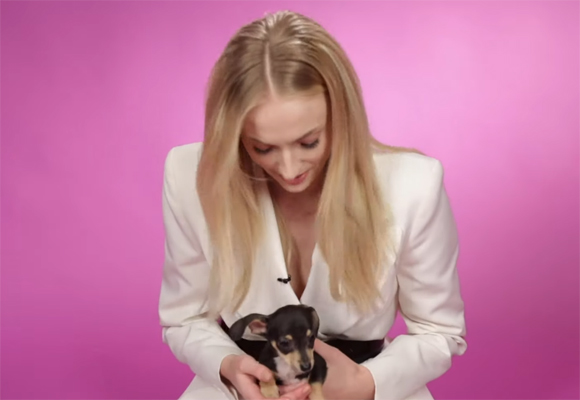 Sophie continued after some consideration:
"I would hope that she would live happily ever after, and I don't think she'd have another man in her life because they haven't treated her particularly well in the past.
So I would like to think that she just runs the North on her own and… eats good food and drinks good wine and just… has a good time."
See the rest of the precious puppy-filled interview (below)!
Source: Read Full Article