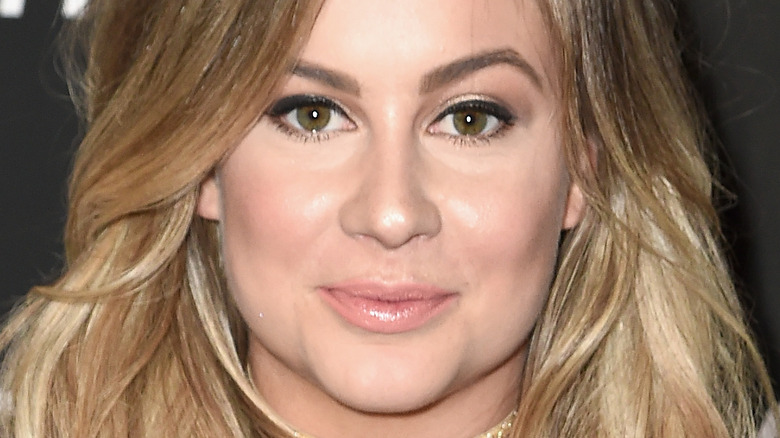 It's no secret that Shawn Johnson is one of the most famous Olympic gymnasts of all time. The 29-year-old retired athlete, who officially stepped back from the sport in June 2012, won a total of three Olympic medals — including one gold — throughout her career, as well as three World Championship gold medals and seven Pan Am medals (via The International Gymnastics Hall of Fame).
And although Johnson's had some seriously memorable and triumphant moments throughout her career, that doesn't mean it's been an easy ride. In 2018, Johnson spoke out about USA Gymnastics amid the Larry Nassar abuse scandal, in which the former national team coach was convicted of repeatedly sexually assaulting over 250 athletes while USA Gymnastics covered it up. "I think USA Gymnastics for a very, very long time has focused on nothing but winning gold medals [so] that they have overlooked the simple and most important fact that the people they are dealing with are minors and are children," Johnson said in 2018 (via NBC News). "Until we protect these little girls as human beings, instead of protect them as gymnasts just to make sure they win gold medals, we aren't going to make any progress that is meaningful."
If you or anyone you know has been a victim of sexual assault, help is available. Visit the Rape, Abuse & Incest National Network website or contact RAINN's National Helpline at 1-800-656-HOPE (4673).
Shawn Johnson got candid about her gymnastics past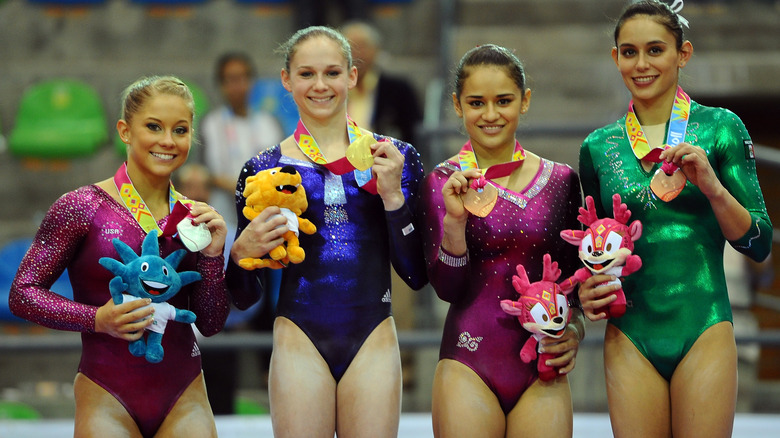 During an appearance on an episode of the "Dinner Party with Jeremy Fall" podcast on July 15, Shawn Johnson opened up about developing an eating disorder while competing in gymnastics at the Olympic level, telling the host that looking back at "that kid that was on the Olympic podium" made her "very sad" (via People).
"In one sense, I was so healthy. I think I was more mature and I had a better group of people around me to deal with everything that I was going through," Johnson said. "… For me as a kid, having this thought of, 'Maybe if I looked thinner, these judges might like my performance better' … I didn't know how to get that result in a healthy way, except for, 'If I eat less, I'll lose weight. And because of that, I developed that eating disorder."
To make matters worse, her starving herself jeopardized her performance, but because she still excelled in her sport and won a gold medal, she felt her eating issue was "worth it" and "probably one of the worst things that could have happened."
If you are struggling with an eating disorder, or know someone who is, help is available. Visit the National Eating Disorders Association website or contact NEDA's Live Helpline at 1-800-931-2237. You can also receive 24/7 Crisis Support via text (send NEDA to 741-741).
Shawn Johnson struggled with an eating disorder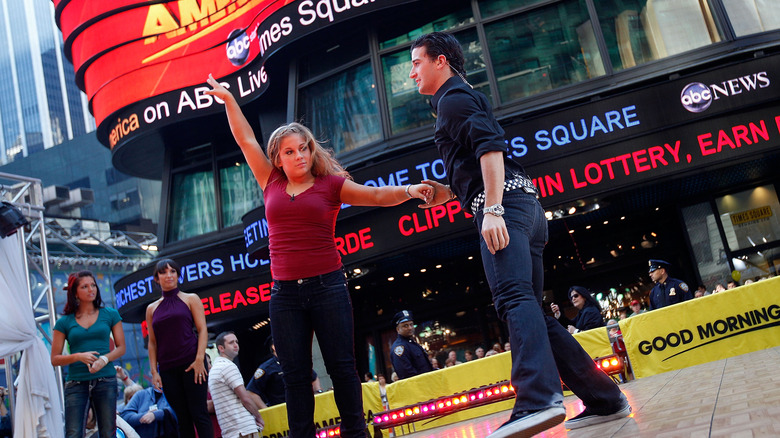 On top of striving to be perfect in her sport, Shawn Johnson revealed that her eating disorder greatly affected other parts of her life as well. "And so when it came to boyfriends, when it came to 'Dancing With the Stars,' when it came to a photo shoot, if I starved myself, I would get the respect of whoever it was that I was dealing with," she said (via People). "And so dealing with that was really hard."
Retiring from gymnastics in 2012 also took a toll on the Olympic athlete, as she found the transition to being a "normal human" extraordinarily difficult. "I struggled so much with eating disorders, mental illness, perfectionism, because I was trying to transition from being what gymnastics would deem as 'perfect' to a normal human being," Johnson explained. "The only thing I've ever known for 16 years, the only thing that I've ever made a decision based off of is gymnastics. Now that I didn't have that, I felt lost as a human being."
Shawn Johnson's eating disorder controlled her life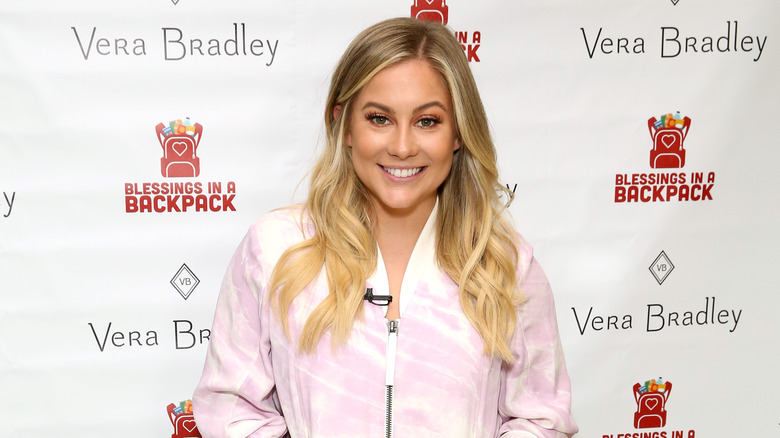 The former gymnast also detailed how her eating disorder controlled every aspect of her life and revealed that she felt as if she had zero control over her brain. "I felt like someone had invaded my mind, and was literally thinking for me. And it was this active effort I would have to put forward every single day to kind of battle that voice," she recalled (via People).  "… I would just spiral so much that you lose control as a human."
While Johnson has undoubtedly been through some heavy and difficult times in her life, especially as an Olympic gymnast, things started to look up for the 29-year-old former athlete after she broke free of her past behavioral patterns following her retirement from the sport. "I was so happy and so free, to be not a part of that world anymore. And that's where I met my husband, and he completely changed my life," she said.
Johnson and her husband, NFL long snapper Andrew East, tied the knot in a gorgeous, rustic-chic wedding in 2016, just four years after she stepped back from her lifelong sport (via HuffPost). Johnson gave birth to the couple's first child, a daughter named Drew, in 2019, and is expecting their second child, a baby boy, later this year (via Us Weekly).
Source: Read Full Article