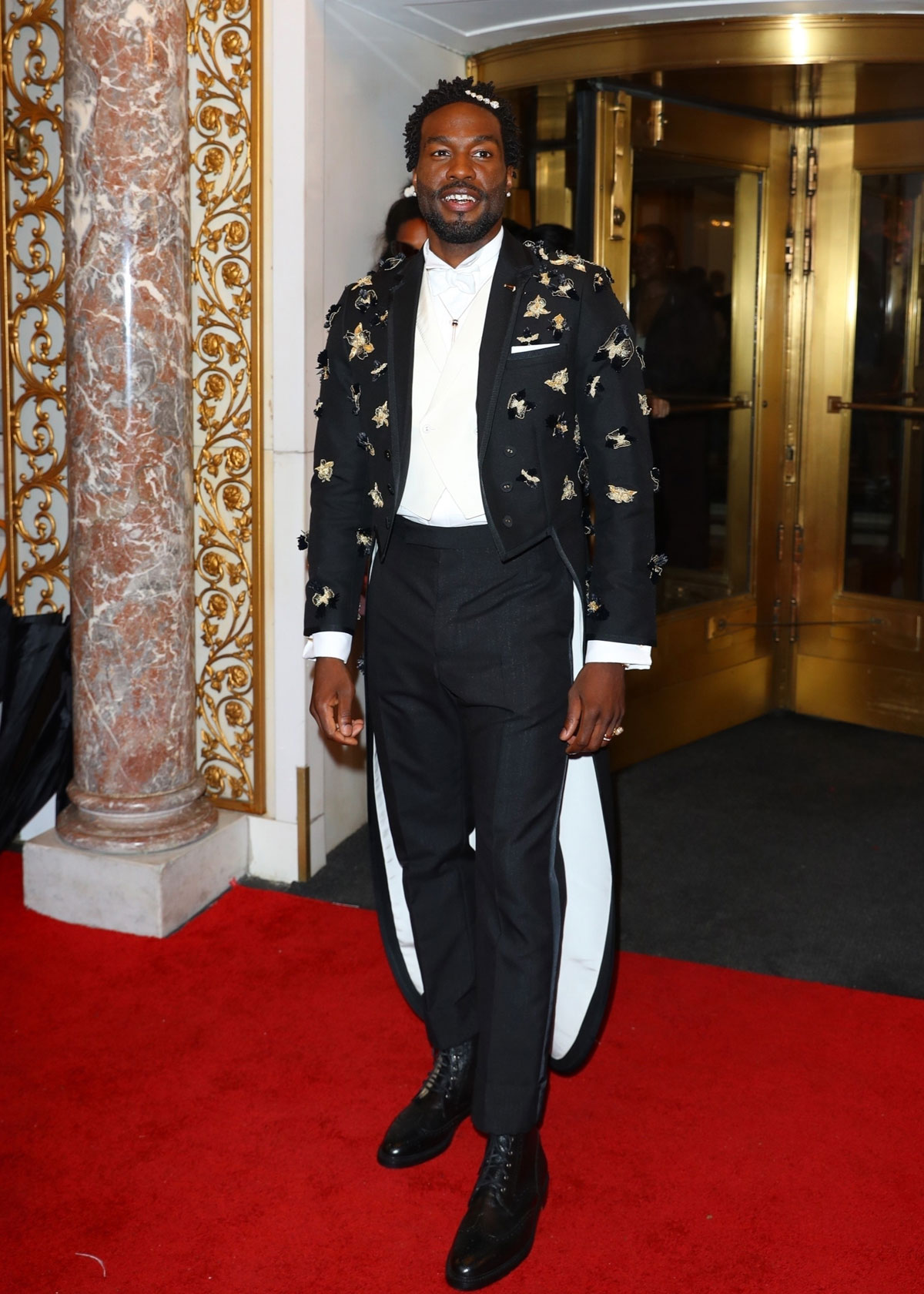 Yahya Abdul-Mateen II, of Watchmen, Aquaman, and Candyman fame, will be joining Marvel in its Wonder Man series on Disney+. Wow, just realized so many of his projects end in "man." So he's already hopped around two DC Comics roles and now he's coming for Marvel. In Wonder Man, Yahya will play the lead character, Simon Williams, who becomes a superhero and eventually crosses paths with the Avengers. It's in early stages so there is not much detail available yet and Marvel runs a tight ship, but the info that is out sounds promising.
Marvel Studios has its Wonder Man.

Yahya Abdul-Mateen II is set to join the Disney+ series "Wonder Man" as Simon Williams, who transforms into the titular superhero. It will be Abdul-Mateen's third major comic book character, after playing the villain Black Manta in 2018's "Aquaman" and Dr. Manhattan in HBO's 2019 series "Watchmen," for which he won an Emmy. He's already set to reprise Black Manta in "Aquaman and the Lost Kingdom," currently scheduled for Christmas 2023.

Filmmaker Destin Daniel Cretton, who directed Marvel's 2021 feature "Shang-Chi and the Legend of the Ten Rings," is developing "Wonder Man" with head writer Andrew Guest ("Brooklyn Nine-Nine," "Community"), as part of Cretton's overall deal with Marvel Studios and Onyx Collective. Cretton may direct as well, though he's got a crowded plate: He's already set to direct 2025's "Avengers: The Kang Dynasty" and he's expected to helm the prospective (though unannounced) "Shang-Chi" sequel.

In the comic books, Williams is the son of a wealthy industrialist whose company, Williams Innovations, is run out of business due to competition from Stark Industries. In desperation, Simon turns to Baron Zemo, who gives Simon superpowers and directs him to infiltrate and then betray the Avengers. Eventually, however, Simon joins the Avengers in earnest, and is even a founding member of the spin-off team, the West Coast Avengers. However, it's unclear how much or little of this storyline will make its way into the series.

It does seem likely, though, that William's comic history as an actor and stunt performer will come into play in the show, as Ben Kingsley is set to return as failed-actor-turned-reformed-villain Trevor Slattery, which he originated in 2013's "Iron Man 3" and reprised in "Shang-Chi."

Marvel Studios has not yet announced a premiere date for "Wonder Man."
[From Variety]
My introduction to Yahya was in Watchmen and he's very compelling onscreen, even under all that blue makeup. I've mostly seen him in projects where he's further down on the call sheet or in an ensemble, so I'm glad he's booked a leading, main role. And this role sounds like it will be interesting. Getting superpowers out of corporate desperation and then working against, then joining the Avengers, sounds like it will make for good drama. And it sounds better suited to a TV series than movie. I'm here for it, though there was no premiere date accompanying the announcement so it's likely we will have to wait a while. Destin Daniel Cretton, who directed Shang-Chi, is developing the story. I like that Disney/Marvel is providing opportunities for and cultivating diverse talent in front of and behind the camera. It's really enhanced their projects for the better and hopefully this comes to our screens soon.
Embed from Getty Images
https://www.instagram.com/p/Ch7Vy5RAn2U/
Embed from Getty Images
Embed from Getty Images
Photos credit: Cover images, Getty and via Instagram
Source: Read Full Article