Tony award winner Michael Mayer to direct stage play featuring Diamond's greatest hits
With the box office and awards season success of "Bohemian Rhapsody," music biopics are roaring back. "Rocketman," based on the life of Elton John, just released this past weekend, and several others are currently in the works, including films about Elvis Presley, Aretha Franklin, Bob Marley, John Lennon and Yoko Ono. 
Getty Images
Amy Winehouse
Monumental Pictures' Alison Owen and Debra Hayward are producing a film on the life of the late Amy Winehouse. They'll be working in coordination with Winehouse's father Mitch, who previously said in a statement that he felt finally the "time was right." Although no one has been cast yet as the soul singer, Owen tells TheWrap the project is in development and the plan is to shoot next year.
Getty Images
"Respect" – Aretha Franklin
Before her death in 2018, Aretha Franklin chose Jennifer Hudson to portray her on film. The biopic follows the Queen of Soul from her childhood singing in her father's choir, through the tumultuous, cultural revolution in the 1960s at the start of her career, and on the way to becoming an international icon. Tommy Liesl is directing the film from a script by Oscar winner Callie Khouri. MGM has the movie slated for release on Aug. 14, 2020.
Getty Images
Bob Marley
Bob Marley's son Ziggy is producing the currently-in-development biopic about the iconic reggae singer's life with Paramount Pictures. Marley helped introduce reggae to mainstream audiences around the globe and helped change the landscape of music before dying of cancer at age 36.
Photo by Mike Prior/Redferns
Boy George
Most recently, MGM announced it is set to produce a feature biopic on the life of Boy George, the flamboyant and charismatic frontman of the pop band Culture Club. Sacha Gervasi ("Anvil: The Story of Anvil") is writing and directing the film that will chart his childhood in a working class Irish family up through his international success as a solo artist.
Getty Images
"Beautiful" – Carole King
The film adaptation of the Tony-winning Broadway musical "Beautiful" about the life and career of Carole King was first announced back in 2015, and an individual with knowledge of the project told TheWrap that "Beautiful" is still in development. While no cast or director has been set, Tom Hanks, Paul Blake and Gary Goetzman are set to produce an adaptation based on the musical book by Douglas McGrath. The play is a jukebox musical featuring many of King's hits as it charts the early part of her career, including "You've Got a Friend," "One Fine Day," "Will You Love Me Tomorrow," "Natural Woman" and many more.
Getty Images
"The Power of Love" – Celine Dion
Valérie Lemercier will star in and direct this feature inspired by the life and career of Canadian singing powerhouse Celine Dion, which will also feature her songs. The film is in the French language, and Gaumont is handling, but a representative says sales have not yet begun on the film. 
Getty Images
Elvis Presley
"Moulin Rouge" director Baz Luhrmann is helming an untitled biopic about the life of Elvis Presley at Warner Bros., and as of March, Tom Hanks was in talks to portray Elvis' manager "Colonel Tom" Parker. No word on casting for the King himself however. 
Getty Images
Gucci Mane
In February, Paramount Players and Imagine Entertainment acquired the life rights to Gucci Mane and kicked off development on a music biopic based on the rapper's book "The Autobiography of Gucci Mane." Imagine's Brian Grazer and Erica Huggins are producing the project, and Mane is executive producing with Todd Moscowitz. His book talks about how Mane released mixtapes from prison alongside other rappers like Migos and Young Thug. 
Getty Images
"I Am Woman" – Helen Reddy
Tilda Cobham-Hervey stars in this biopic of Australian singer Helen Reddy, who became a smash with her feminist anthem "I Am Woman." Evan Peters and Danielle MacDonald also star in the film directed by Unjoo Moon from a script by Emma Jensen. The biopic follows Reddy's career as a musician and as an activist during the 1970s. WestEnd Films is handling sales.
Photo by Tony Russell/Redferns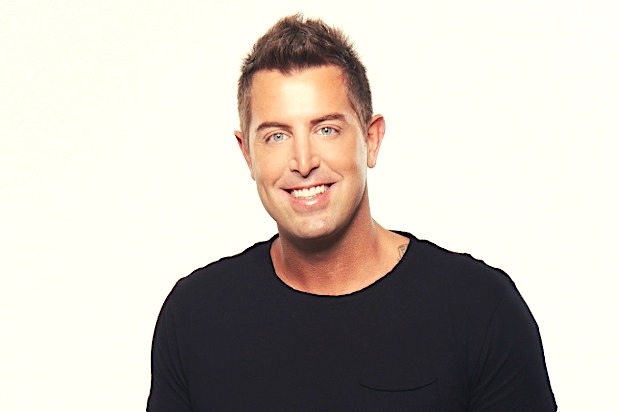 "I Still Believe" – Jeremy Camp
Lionsgate had a surprise box office hit on their hands with the faith-based music biopic "I Can Only Imagine," and their next is about another Christian rock star, Jeremy Camp. "Riverdale" star KJ Apa stars alongside Shania Twain, as well as Britt Robertson, Melissa Roxburgh and Nathan Dean Parsons.
John Shearer
John Lennon and Yoko Ono
Bohemian Rhapsody" scribe Anthony McCarten wrote the screenplay for an untitled biopic about the romance between John Lennon and Yoko Ono, along with their activism and strive for peace. Ono herself approved the story after producer Josh Bratman lobbied her to bring it to the screen. Jean Marc Vallée ("Big Little Lies," "Dallas Buyers Club") is directing the film, which is currently in active development, an individual with knowledge of the project tells TheWrap. 
Wikimedia Commons
"Leonard" – Leonard Bernstein
Bradley Cooper is following up "A Star Is Born" by taking on the life story of the legendary composer Leonard Bernstein. Cooper will direct and star in the music biopic, as well as write the script with Josh Singer ("First Man," "Spotlight"). Paramount Pictures and Amblin Partners are co-financing the project about the New York Philharmonic music director and composer of "West Side Story." At one point Jake Gyllenhaal was attached to star in a separate Bernstein biopic from director Cary Fukunaga.
Courtesy: Allan Warren
"Blond Ambition" – Madonna
The script for "Blond Ambition" by Elyse Hollander was the number one ranked title on the 2016 Black List of the best un-produced screenplays, and Universal acquired the project in 2017 for Brett Ratner and John Zaozirny to produce. It's described as the story of how Madonna struggled to get her first album made in 1980s New York, as she navigates fame and a struggle with her gender in show business. Immediately after news broke that the script was acquired, the Material Girl in a now-deleted Instagram post called the project "all lies." "Nobody knows what I know and what I have seen. Only I can tell my story," she said in a separate post. "Anyone else who tries is a charlatan and a fool. Looking for instant gratification without doing the work. This is a disease in our society." An individual with knowledge says the film is still in active development. 
Getty Images
Teddy Pendergrass
Tyrese Gibson will play R&B legend Teddy Pendergrass from Warner Bros., who acquired the rights to the singer's life in February. Pendergrass' story is ripe for adaptation, as he rose to fame as part of the group Harold Melvin & The Blue Notes before breaking out as a solo artist. Pendergrass suffered a major spinal cord injury in a car crash in 1982 that left him paralyzed, leading him to fight to come back as part of the Live Aid concert in 1985. He died in 2010. Gibson is also producing with the "Empire" creator Lee Daniels and Donald De Line. Pendergrass' widow is an executive producer. 
Getty Images
Carole King, Boy George, Celine Dion and more are looking for their "Bohemian Rhapsody" moment
With the box office and awards season success of "Bohemian Rhapsody," music biopics are roaring back. "Rocketman," based on the life of Elton John, just released this past weekend, and several others are currently in the works, including films about Elvis Presley, Aretha Franklin, Bob Marley, John Lennon and Yoko Ono. 
Source: Read Full Article