Early on, Cobra Kai fans wondered whether Elisabeth Shue would return as Ali Mills. Shue memorably played the love interest who gets between Daniel (Ralph Macchio) and Johnny (William Zabka) in the original The Karate Kid. And she finally reprised the role in Cobra Kai Season 3. But why didn't Shue appear in any of the sequels to the 1984 classic movie? Here's the answer.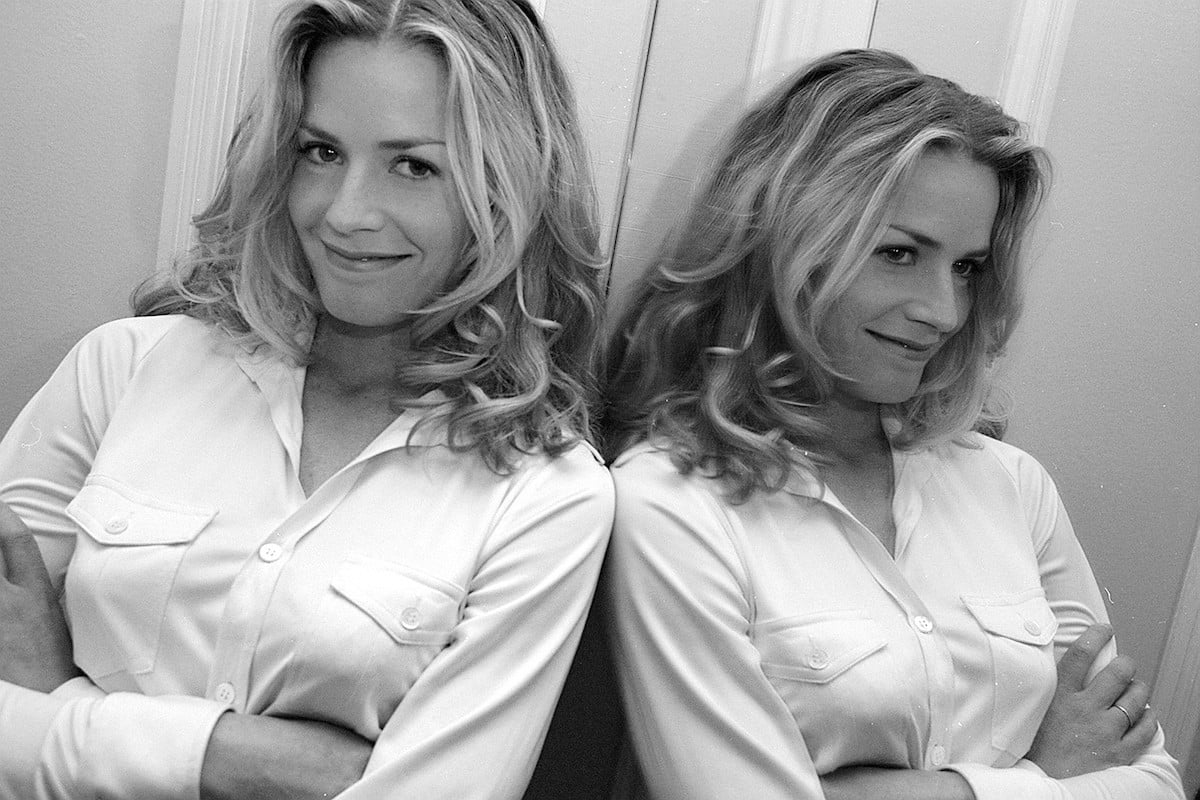 'The Karate Kid' was an early breakout role for Elisabeth Shue
When The Karate Kid hit theaters, the movie served as the launchpad for many of its young stars. Until then, Macchio's only major movie role was the previous year's The Outsiders. For Zabka and Shue, The Karate Kid was essentially the first major Hollywood production. Considering how successful the movie was, they couldn't have hoped for a better debut.
Shue, in particular, starred in several hit movies in the following years. These include the lead role in 1987's Adventures in Babysitting and key supporting turns in Cocktail, Soapdish, and the Back to the Future sequels. Shue even landed an Oscar nod for Leaving Las Vegas in 1996. But she never returned to The Karate Kid series until Cobra Kai Season 3 in 2020.
Why Elisabeth Shue didn't return for 'The Karate Kid Part II'
When The Karate Kid Part II starts, Daniel tells Mr. Miyagi (Pat Morita) about his break-up with Ali. As it turns out, Shue was only supposed to briefly reprise her role for the sequel, since much of it follows Daniel and Mr. Miyagi in Japan. But according to MovieHole.net, Shue had already returned to her studies at Harvard by the time the sequel began production.
Work on the second film started only 10 days after The Karate Kid's release. But Shue wasted no time getting back to school after filming wrapped. Later on, the series had moved past Ali. So the character isn't referenced again until Cobra Kai. Ironically, Ali's return offers a much different account for how she and Daniel broke up, bringing her story in the series full circle.
The sequels underwent a variety of changes in development
Instead of Ali, Daniel finds himself in a brief romance with Kumiko (Tamlyn Tomita, who also pops up in Cobra Kai Season 3). But Shue's departure wasn't the last time Daniel's love life took an unexpected turn. In fact, The Karate Kid III had to shift gears due to behind-the-scenes issues as well.
In the third film, Robyn Lively's Jessica was initially supposed to be Daniel's love interest. But the age difference between the two actors made such a romance uncomfortable for all involved. So their relationship evolved into more of a friendship. And Daniel wouldn't get a new love interest until Cobra Kai fans met his wife, Amanda (Courtney Henggeler).
Source: Read Full Article