The Marvel Cinematic Universe is the biggest movie franchise in the world with many commercially-successful films released within the past 10 years. Since there are always concepts for new Marvel movies, the list of actors who have been involved in the franchise is constantly changing with people leaving and new ones joining.
Many fans also have actors who they would love to see play either heroes or villains in the MCU. Let's take a look at some popular names that have been thrown around and see how likely their chances are of joining a Marvel flick.
Zac Efron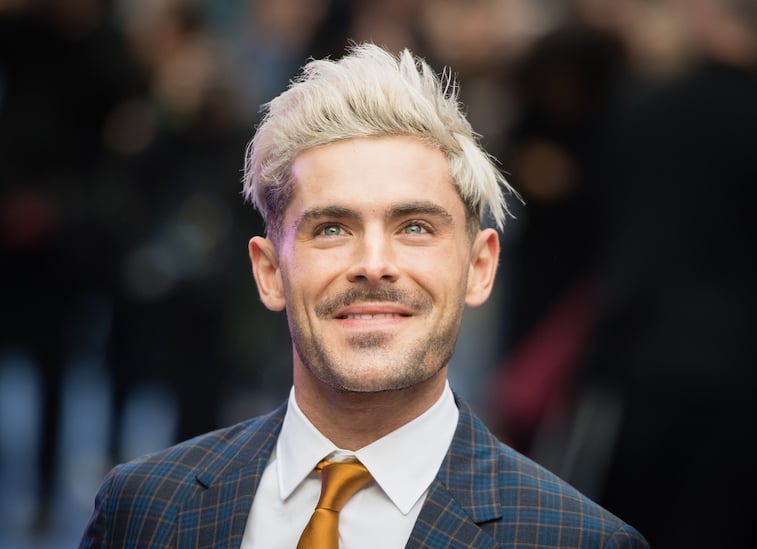 Although Zac Efron has never been in a superhero film before, a lot of fans think that the former High School Musical star would be a good fit for the MCU, specifically in the role of a certain Fantastic Four member.
"He's my pick for Johnny Storm," a Reddit user said. "Marvel might want to go younger, but he would be a good fit for the character… He normally plays hot headed show off characters, and I feel like that would suit Johnny just fine."
Interestingly enough, Zac Efron actually got the chance to join the MCU a few years ago, though not as the Human Torch. It was reported that he talked with Marvel to potentially take on the role of Adam Warlock in Guardians of the Galaxy Vol. 2, but it ultimately did not happen.
However, in recent months, the rumors of Efron joining the MCU have resurfaced with fans believing that he might finally appear as Adam Warlock in either Guardians of the Galaxy Vol. 3 or The Eternals. It sounds exciting, but we will just have to wait and see how things will play out in the future.
Emma Watson
Emma Watson is another famous name that a lot of fans would like to transition into Marvel films. She first shot to stardom after playing Hermione Granger in the Harry Potter franchise and the 29-year-old is now a versatile actress who can be seen in drama movies as well as thrillers and period pieces. The next step is perhaps one or two cool superhero films for her resume.
Recently, some reports have been saying that Emma Watson could perhaps have a part in the first Black Widow solo movie, starring alongside Scarlett Johansson.
This rumor has not been confirmed or denied, but given Emma Watson's work with gender equality, there's no doubt that many people would love to see her in an iconic female-led flick.
Mark Hamill
Mark Hamill is a well-known star in the sci-fi genre, so it's no surprise that fans think he would be a perfect fit for a Marvel film.
"They could literally cast Mark Hamill as himself wearing a mumu and it would not only work, it would be everyone's favorite MCU character within a day," a commenter on Reddit said. "I'm not picky, just getting Mark Hamill into the MCU would be amazing my itself, regardless of who he plays."
Fortunately for fans, word on the street is that Hamill could get a role in the upcoming Guardians of the Galaxy Vol. 3 as the villain who created Rocket Raccoon. There has yet to be confirmation of this rumor, but fans of both Star Wars and Marvel are excitedly waiting.
Finn Wolfhard
Although he is only 16 years old, Finn Wolfhard has been seriously making a name for himself in Hollywood. While he has never been in a superhero film, a lot of fans believe that, given his acting chops, he could be a great fit for the role of the popular villain, Loki.
Given how long Tom Hiddleston has been Loki for, his time in the franchise might be coming to an end in the near future. "The actor will have reached the point where his aging is noticeable, which is a problem for a character that is supposed to live for thousands of years," a fan on Reddit suggested. "I believe Loki's days are numbered, however, his death would be a great opportunity to introduce the Kid Loki narrative from the comics and open the door to bringing the adult character back, with a new younger actor, say 10-15 years down the line."
Thus, people think that bringing in Finn Wolfhard as a younger version of Loki would be a good way to continue the fan-favorite character.
However, Marvel has never given any signs that Wolfhard will join their list of actors, though with all the different movies that the franchise has up their sleeves in the next several years or so, there could be a day when the Stranger Things actor is brought on board.
Source: Read Full Article