Blake Lively and Ryan Reynolds are one of Hollywood's most treasured couples. Since the start of their relationship during the filming of The Green Lantern in 2010, to now in 2019 with the couple expecting their third child, the couple has survived almost 10 long years together.
RELATED: Every Cast Member of Gossip Girl's Net Worth
Not only are they a stunning pair, but they're funny too! The couple shares a similar sense of humor and they partake in a lot of banter that always has the internet laughing along with them. They're hilarious, they're family-oriented and they truly are in love. Here are some highlights of Ryan Reynolds and Blake Lively's relationship over the years to show that they truly are #couplegoals.
9

The Green Lantern Premiere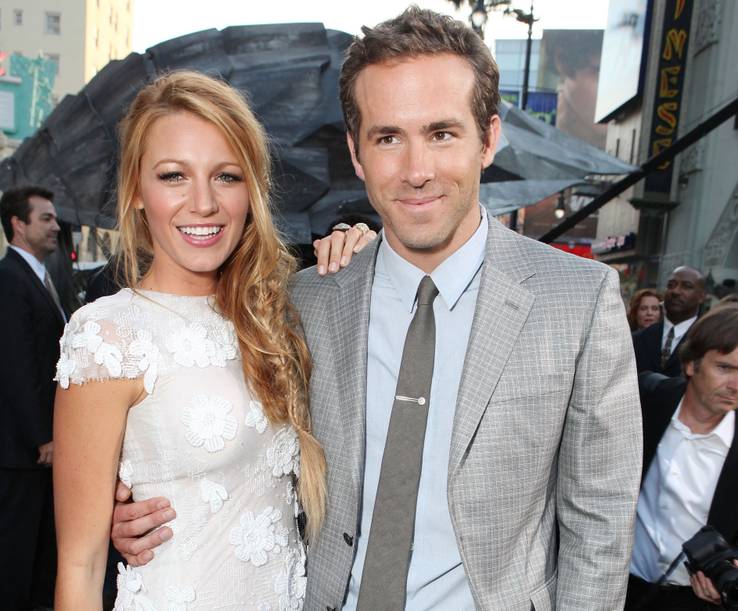 We hear this story time and time again of actors getting together on the set of a movie. Sometimes its all about publicity, but other times it's the real deal. Blake and Ryan met on the set of The Green Lantern, which they were both acting in. The filming began in 2010, which was when Blake and Ryan began seeing each other, but when the movie released in 2011, they came out officially and admitted to being in a relationship.
The Green Lantern premiere celebrates the couples' achievement together, but was also a good opportunity to snap some pics of the new couple.
Their Kids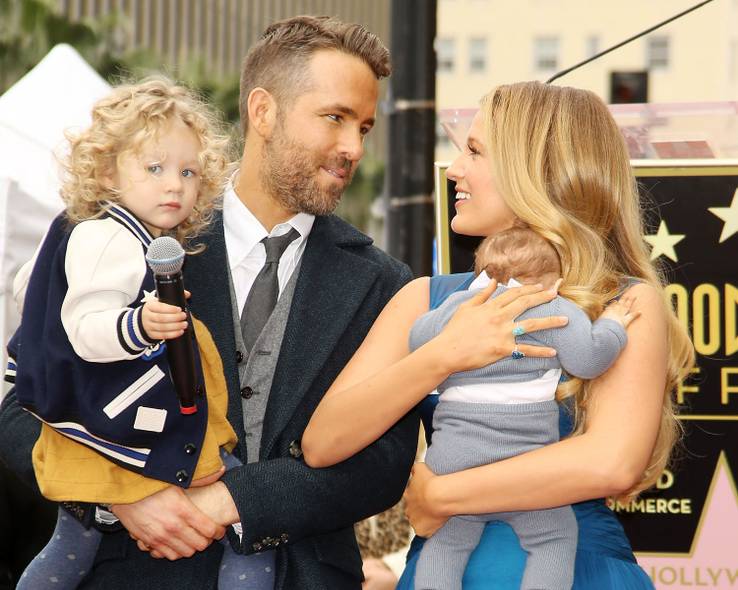 The couple welcomed their first daughter, James in 2014. Their second daughter Inez was born not long after in 2016. The couple has been private about their children's lives over the years, with only a few pictures of them together as a family. Though the pair talks about their children a lot in interviews, on social media, etc.
RELATED: Hollywood's 10 Most Divorced Celebrities
At the premiere for Ryan's movie, Pikachu, all eyes were on Blake's very prominent baby bumps. This year, Lively and Reynolds welcome their third child into the world, growing their family even more.
8

When Ryan Reynolds Got a Star On Hollywood's Walk of Fame
In 2015, Ryan Reynolds got his very own Star on Hollywood's Walk of Fame. This event was the couple's first official media outing with their children. If that wasn't cute enough, to see Lively and Reynolds parenting their little ones, you just have to hear Ryan's speech.
He thanks his wife, expressing his love for her and says that she gave him the best gift- being a father. In typical Reynolds fashion, he turns it into a joke claiming he previously thought he only had "fun uncle" potential. This speech mixed with pictures of the couple and their children had fans everywhere swooning over their lovely family.
7

Their Back-and-Forth Banter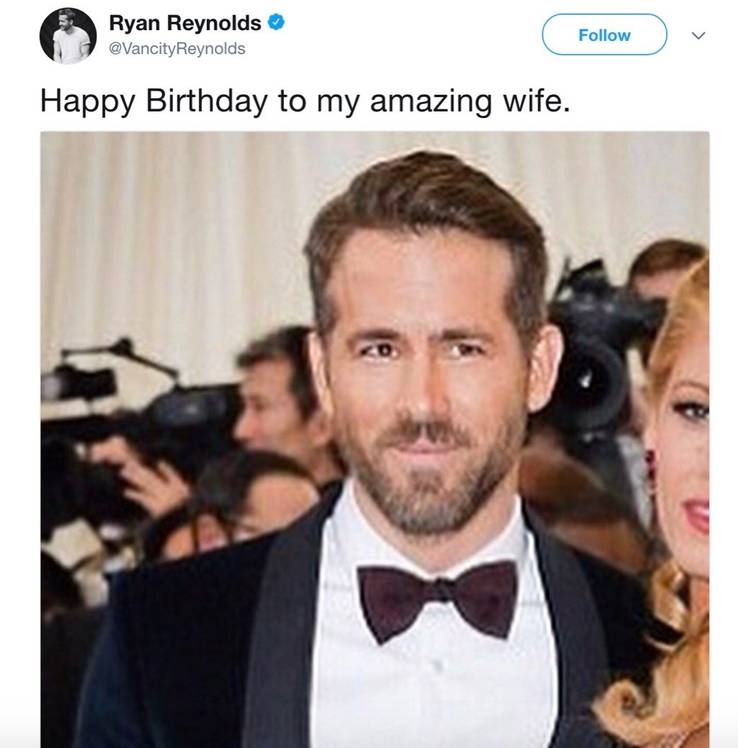 It's not news that Blake Lively and her husband Ryan Reynolds are one of the funniest couples in the spotlight. They've shared multiple tweets and Instagram posts, making fun of each other in a back-and-forth banter.
Some favorites include the time Ryan squashed break up rumors by tweeting in response that he could use some "me time", the time Blake posted a picture of Ryan Gosling instead of her husband Reynolds with the caption, "happy birthday baby". This couple loves to joke around, and we love the see it happen. Their humor makes their relationship all the more precious.
6

They're Always Laughing Together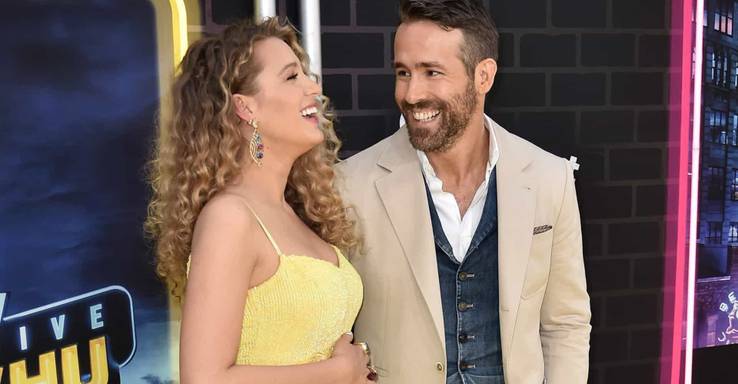 Over the years that the couple has been together, they've been photographed quite often. Between movie premieres, galas and award shows, they've made a lot of appearances together. They have more pictures laughing and smiling than anything else.
RELATED: The 10 Highest-Grossing Ryan Reynolds Movies Of All Time
The couple always looks like they have some sort of secret joke going on and are always seen whispering to each other on the red carpet. Blake and Ryan always seem to be having the best time together, no matter the event. Seeing pictures of them in their own little world makes us wonder what they're laughing about.
5

When They Celebrated Ryan's 40th Birthday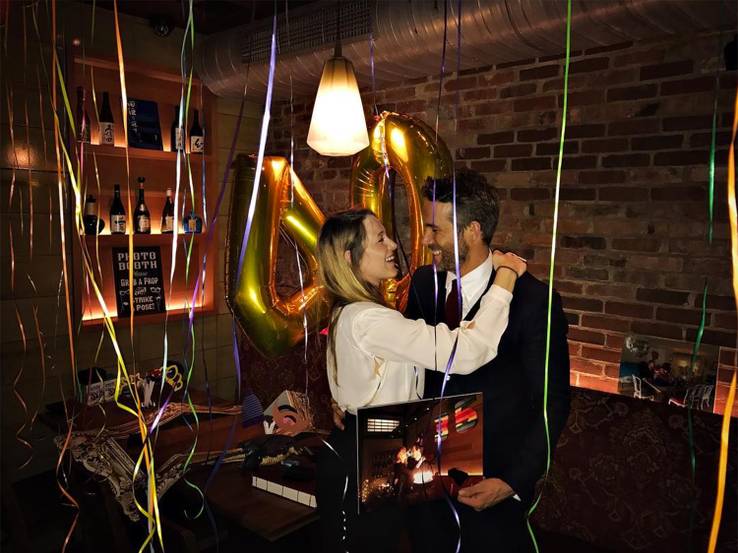 Back in 2016, Lively threw her husband a surprise birthday party for the big 4-0. What she did was incredibly romantic and thoughtful. Going back a few years, the couple fell in love at the restaurant O Ya at their Boston location.
To celebrate Reynolds' birthday as well as celebrate their love, Lively hosted the surprise party at the New York location of O Ya. Bringing back memories and taking them back to their roots, Lively went above and beyond for her husband's big day. If that isn't #couplegoals, what is?
4

How They Look At Each Other
One of the reasons we adore this pair is because of how unproblematic they are. When break up rumors arose, Ryan quickly denied them with a few jokes, making it clear that the couple is here to stay. The couple is adored by the media, and they would be crushed by an actual break up.
RELATED: 15 Photos That Prove Blake Lively is Hollywood's Most Stylish Mom
When the couple isn't photographed laughing or exchanging soft words, they're seen lovingly gazing at each other. Even after years of being together, the couple has no shortage of sappy pictures together looking completely loved-up.
3

When They Got Married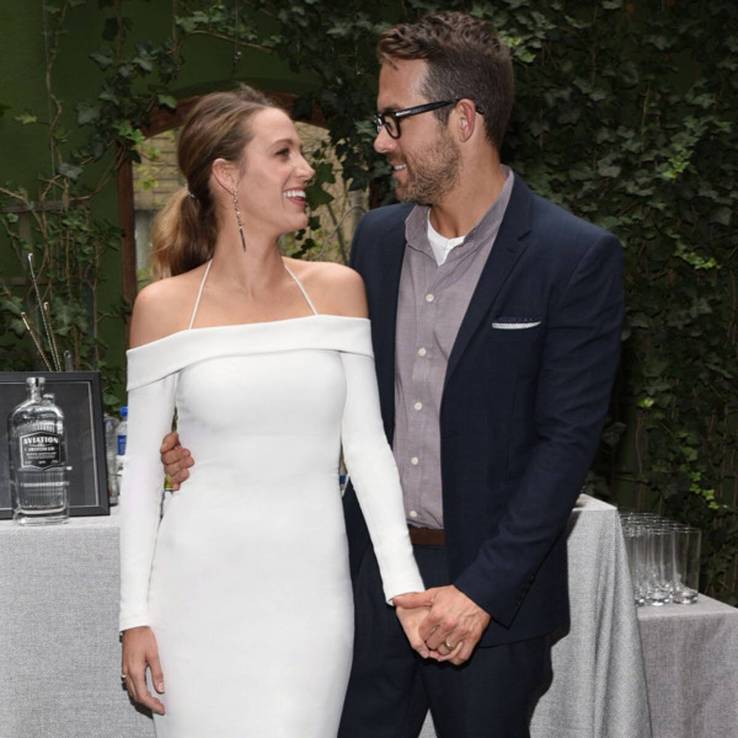 The couple got married in 2012, two years before the birth of their first daughter and 2 years after they got together. 2019 is 7 years of marriage for the pair. The couple got married in an intimate and private way.
They said "I do" in front of only 60 guests at Boone Hill Plantation in Mount Pleasant, South Carolina. There aren't many details about the wedding considering it was such a private event, although we can assume that it was a beautiful ceremony and can only imagine what Blake looked like in her gown.
2

Their Red Carpet Looks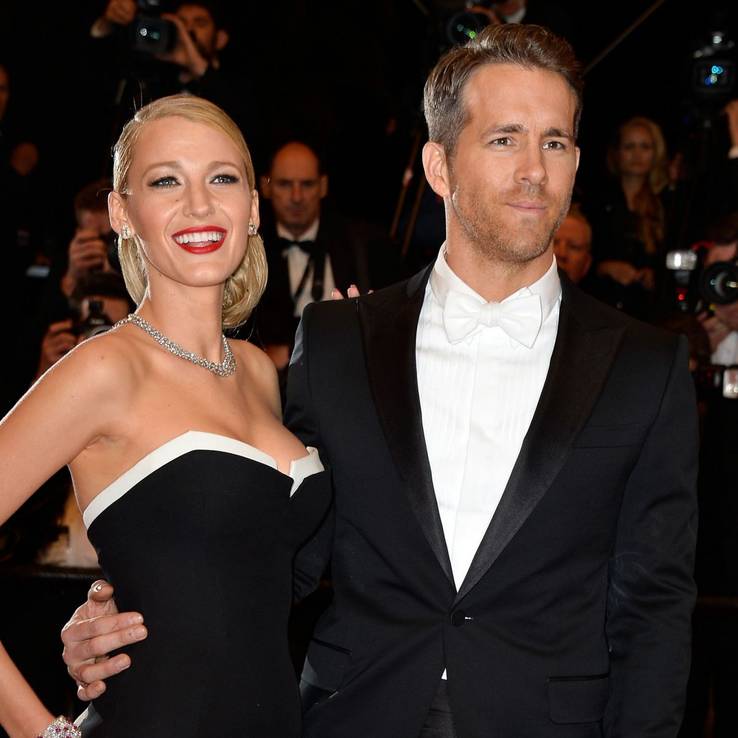 We've established that Ryan and Blake are loving, funny and talented. Well, we haven't mentioned stylish. This couple has been seen countless times on the red carpet together, from everything as fancy as the Met Gala to movie premieres.
The couple always looks stunning together. Not to mention that Blake Lively on her own has amazing street style, and we can only imagine how she's influenced her husband. The Gossip Girl star is still as fashionable as ever. A couple who dresses well together is ready to take on the world together!
1

At The White House State Dinner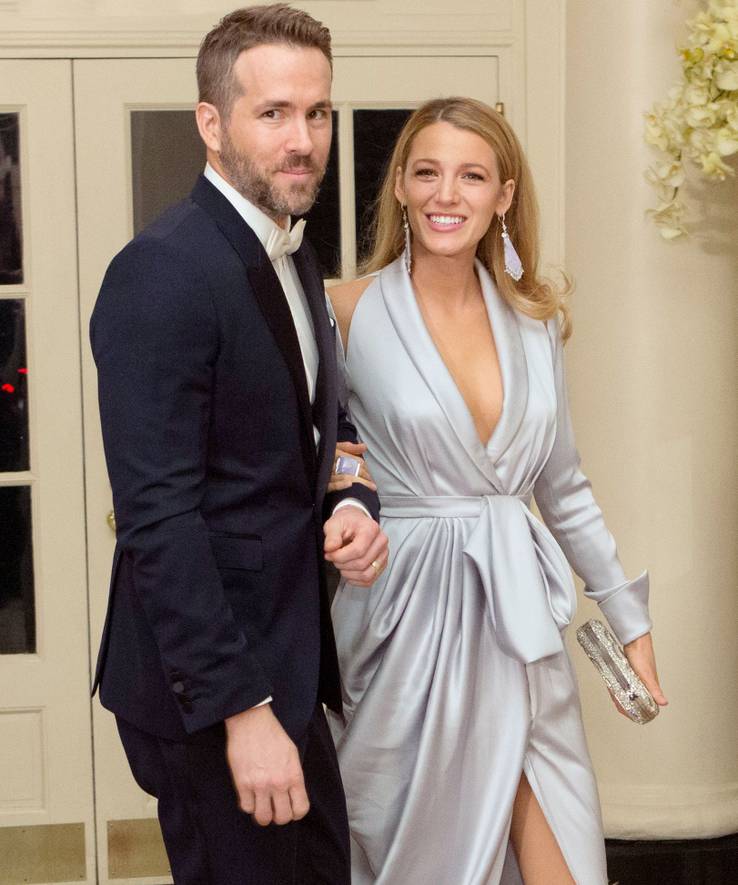 The couple attended the White House State Dinner to honor the Prime Minister of Canada, Justin Trudeau. Many Canadian celebrities were invited to meet the young leader. Ryan Reynolds is actually Canadian, despite currently living in America with his family.
The couple attended the 2016 dinner arm-in-arm and beautifully dressed, Reynolds in a bowtie and Lively in a stunning silver, plunge neck wrap dress. Justin Trudeau's presence and acknowledgment allowed the couple to celebrate Reynolds' Canadian roots. The couple was not only sporting designer shoes that night, but also sporting the biggest smiles.
NEXT: 10 Most Expensive Oscar Dresses Of All Time
Source: Read Full Article