The Jonas Brothers are three real-life brothers who climbed from Disney pop stars to global superstars. They have continued to wow fans around the world once they reunited after a six-year break.
The trio also has an active social media presence and captivates fans with the fun-filled antics of their life in the spotlight. Fans may be wondering if the brothers have gotten any tattoos, and it turns out that they have each made some meaningful and interesting body art choices. 
Which Jonas Brothers have tattoos?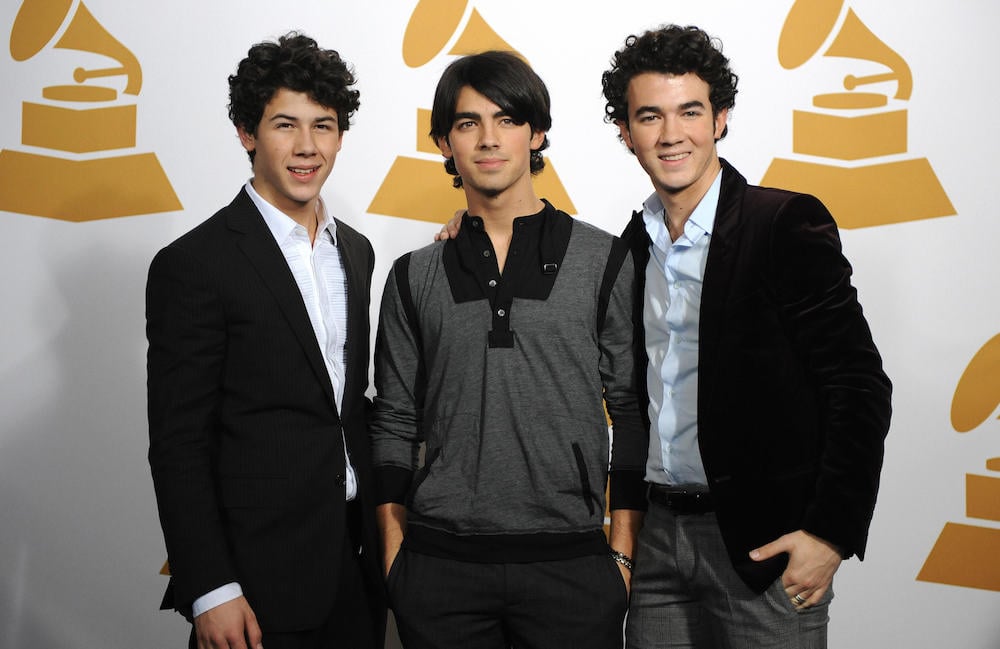 They may have started out their life of fame as young teens, but the Jonas Brothers are all grown up, and they've got the tattoos to prove it. All three of the brothers sport tattoos, and they are happy to share their body art with their adoring fans via social media. Their tattoos are creative, unique pieces of art that help demonstrate the brothers' unique personalities and tastes.
Most importantly, they all seem to be invested in getting tattoos that are meaningful and connect them to the people who are important to them. Let's take a closer look at how these pop stars use their ink to showcase their connections and values.
Kevin Jonas' tattoos honor his family ties
Kevin is the oldest of the Jonas brothers, and he has tattoos that highlight important family relationships. He revealed a stylized key on his right forearm during the reality show Married to Jonas. He got the tattoo to honor his grandfather and the memory of him singing a song about the "keys to heaven."
His grandfather isn't the only family member who has earned permanent space on Kevin's body. He also has tattoos honoring his wife Danielle and their two daughters. He already had a tattoo of two doves symbolizing him and his wife, and he later added two smaller doves to symbolize his daughters as well.
Joe Jonas loves matching tattoos
Joe Jonas' relationship with Game of Thrones superstar Sophie Turner gets a lot of attention, and it is also the source of inspiration for much of his ink. Joe and Sophie have multiple matching tattoos including a pair of phoenix-inspired images, the phrase "To infinity and beyond" split between their two wrists, and a pair of tattoos designed to honor their grandfathers.
It's clear that these two lovebirds have committed to each other, and they're big on showing their love for each other through their expressive and creative body art. Joe's tats tend to be bigger and bolder while Sophie's are smaller and more subtle (often appearing on her fingers), but the connection between the two is strong and clear.
Nick Jonas has simple tattoos with deep meaning
Joe's love for collaborative tattoo choices extends to his brother Nick. The pair revealed matching tattoos that they got mere hours before their 2016 appearance on the MTV Video Music Awards. Each sport simple arrows on their upper arms. They even documented their tattoo journey on Snapchat to give their fans a glimpse into the process.
Nick's tattoo choices suggest an appreciation for simplicity as he also sports a somewhat cryptic collection of symbols that stands for "God is greater than highs and lows" on the inside of his arm.
Keep an eye out for new art
It's clear that this trio loves their body art and has a tendency to pick simple designs packed with meaning. They are also happy to show off their new ink whenever they've got a fresh tattoo, so keep an eye on their social media accounts if you want to be the first to see whatever they've got under their sleeve next!
Source: Read Full Article