One of America's oldest and powerful political institutions is the Kennedy family. The Irish-born family has been involved in American politics, entertainment, public service, and business since the mid-1880s. The first elected Kennedy to serve an office in the United States was Patrick Joseph Kennedy. Kennedy's descendants have since followed in his footsteps to this very day by holding several offices, the most well-known Kennedy figure being President John F. Kennedy.
In addition to the late John F. Kennedy, other Kennedy members have served in Congress, became lawyers, or governors. Due to the families' deep political background, Forbes suggests that the extended Kennedy family is worth at least $1 billion. This includes family members who have been married into the family, such as the Shrivers, the Lawfords, and the Smiths. Most of the money from the Kennedy family is held in trusts overseen by Joseph P. Kennedy Enterprises, a family office that has assets dating back to 1927.
RELATED: 10 Celebrities Who Own Their Own Company
As of today, the richest family member of the Kennedy family is Caroline Kennedy, daughter of JFK, but how much are the other Kennedy members worth?
Here is the net worth of the Kennedy family, plus extended family members.
Click the button below to start this article in quick view
11

Jean Kennedy Smith – Net Worth: $100,000-$1 Million (Estimated)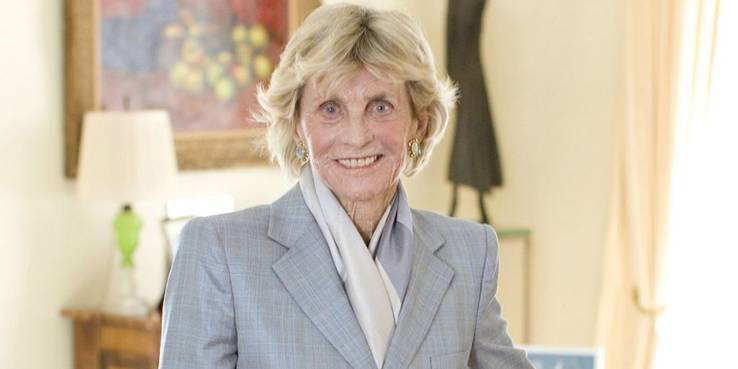 Jean Kennedy Smith is the last surviving child of Joseph and Rose Kennedy. The diplomat and activist served as the United States Ambassador to Ireland from 1993 to 1998. Jean also founded the Very Special Arts, a non-profit dedicated to creating a society where people with disabilities engage in arts.
The 90-year-old author's estimated wealth is between $100,000 to $1 million due to her assets, memoirs, and time serving as an ambassador. As she was seeking to sell her Hamptons estate in 2018, Jean's net worth may have recently changed.
10

Conor Kennedy – Net Worth: $10 Million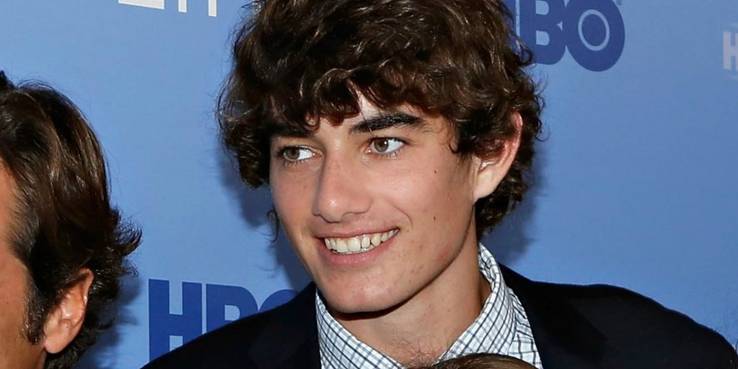 Conor Kennedy is a songwriter and musician who has made quite a name for himself outside of his families' legacy. The eldest son of Robert F. Kennedy Jr., Conor made headlines in 2012 when he began dating, singer and songwriter Taylor Swift.
In 2016, Conor made headlines again after he was arrested for defending a friend from a homophobic slur.
9

Joseph P. Kennedy III – Net Worth: $43 Million (In 2016)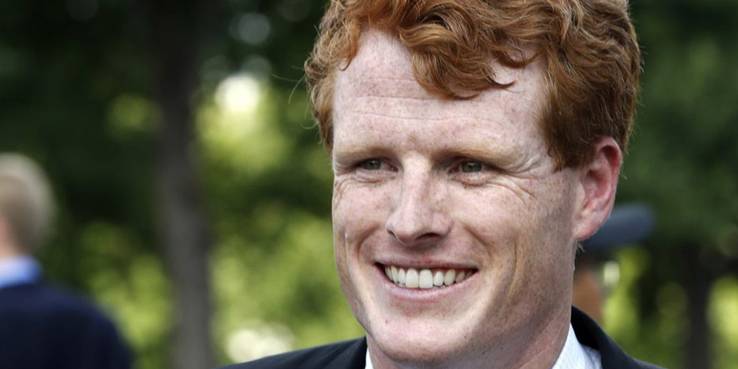 As Joseph P. Kennedy II's son and, by extension, Robert Francis Kennedy's grandson, Joseph P. Kennedy III's name is tied to some powerful figures. As tends to be a tradition with this particular family, Joseph received a degree in law at Harvard Law School and is currently serving as the U.S. Representative for Massachusetts 4th Congressional District.
Along with having trusts set up in the Kennedy family for him, Joseph is also the grandson of the founder of the Great Lakes Carbon Corporation, George Skakel. Joseph is one of the richest members of Congress.
8

Edward "Ted" Kennedy – Net Worth: $49 Million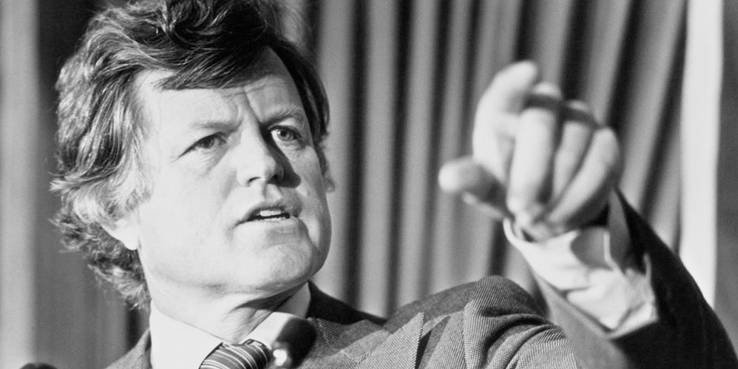 Edward Kennedy was the youngest child of Joseph and Rose Kennedy. Like his elder brother and Robert, Ted was involved in American politics and served as a U.S. Senator from Massachusetts for nearly 47 years. Along with the steady paycheck of a senator, Ted had a trust fund set up in his name by his parents.
Ted also had his eyes on becoming president, but an accident resulted in the tragic death of 28-year-old Mary Jo Kopechne. The accident caused Ted to withdraw his decision to campaign for president in 1972 and 1976.
7

Jacqueline Kennedy – $50 Million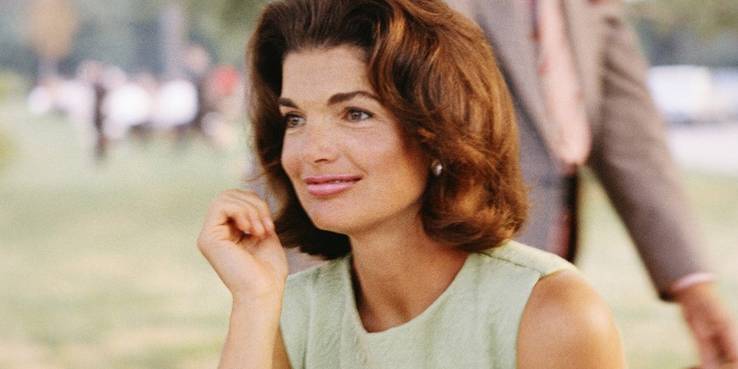 Affectionately known as "Jackie O", Jacqueline Kennedy was the former First Lady and wife to President John F. Kennedy. Born in 1929, Jacqueline was the daughter of a stockbroker, John Vernou Bouvier III and his wife, Janet Lee Bouvier. Prior to meeting her future husband, Jacqueline worked for the Washington Times-Herald as a photographer.
Jacqueline met John in 1952 and the two married a year later. The former First couple was parents to four children: Caroline Kennedy, John F. Kennedy Jr., Arabella Kennedy (stillborn), and Patrick Kennedy (died in infancy). Following JFK's assassination, Jacqueline left the United States and married, Greek shipping magnate, Aristotle Onassis. After Aristotle died in 1975, Jacqueline inherited $26 million from her late husband. She returned to America and became a book editor until her death in 1994.
6

John Fitzgerald Kennedy – $100 Million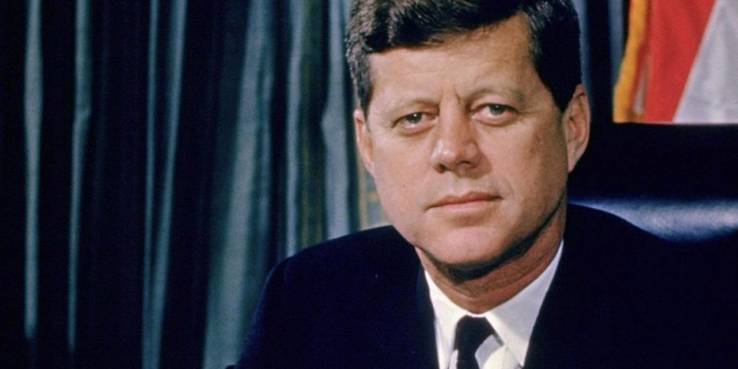 Also known as "JFK", the 35th president of the United States was a U.S. Congressman from 1947-1961 before he became president. The most popular and well-known member of the Kennedy family was the second eldest of his siblings. Initially, John's father wanted his elder brother, Joseph P. Kennedy Jr., to become president, however, Joseph died in 1944 during a top-secret mission.
JFK was responsible for many proposals that were passed after he was assassinated, including the Civil Rights Act and the Revenue Act of 1964. To this day, the second-youngest president elected has one of the highest approval rates of any president.
5

Maria Shriver – $100 Million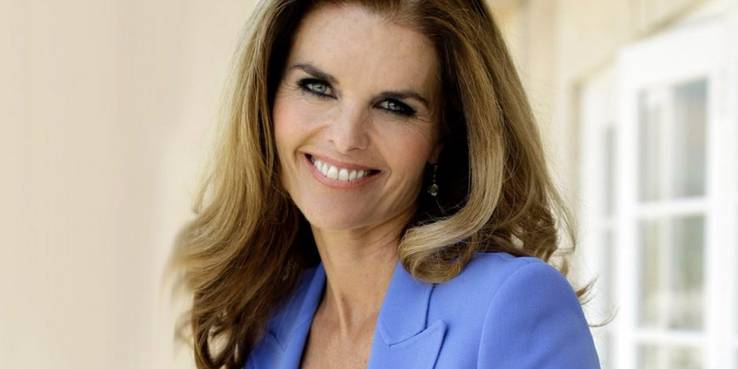 Maria Shriver is a Kennedy by blood. Her mother, Eunice Kennedy Shriver, was the sister of JFK, Robert, and Edward Kennedy; therefore, Maria is the granddaughter of Joseph and Rose Kennedy. With a history in journalism, Maria currently serves as a special anchor and correspondent for NBC News. For an 8-year period, she served as the First Lady of California when her former husband, actor and politician Arnold Schwarzenegger became Governor of California.
The former couple, who divorced in 2011, are the parents of four children, including Katherine and Patrick Schwarzenegger.
4

John F. Kennedy Jr. – $100 Million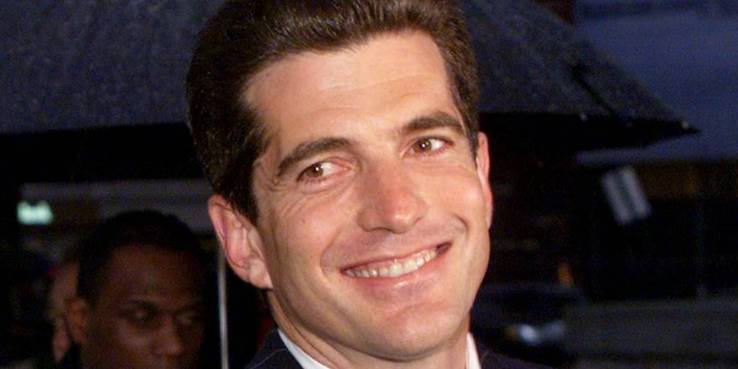 Known as "John John" or "JFK Jr.", the late John F. Kennedy Jr. was the subject of media scrutiny during his bachelor days in Manhattan, New York. JFK Jr. was a lawyer, journalist, and magazine publisher. In 1995, he launched the magazine, George, and used his celebrity and political status to publicize it. The handsome 38-year-old died in a plane crash in July 1999, along with his wife, Carolyn, and sister-in-law.
In his last will and testament, all of JFK Jr.'s assets were to be evenly distributed among his sister Caroline's three children.
3

Caroline Kennedy – Net Worth: $250 Million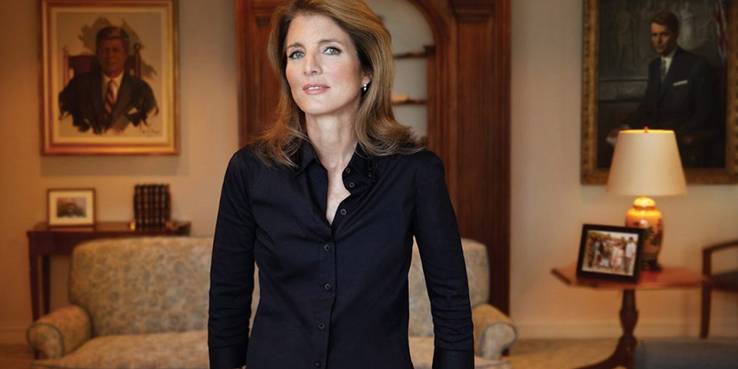 As John and Jacqueline Kennedy's last surviving child, Caroline is an important figure in her own right. Caroline is an author, attorney, and diplomat, having served as the United States Ambassador to Japan under the administration of former President, Barack Obama.
Due to her time as an ambassador, family trusts, government, and political authority bonds, and commercial properties; Caroline is reportedly the wealthiest member of the Kennedy family
2

Arnold Schwarzenegger – Net Worth: $400 Million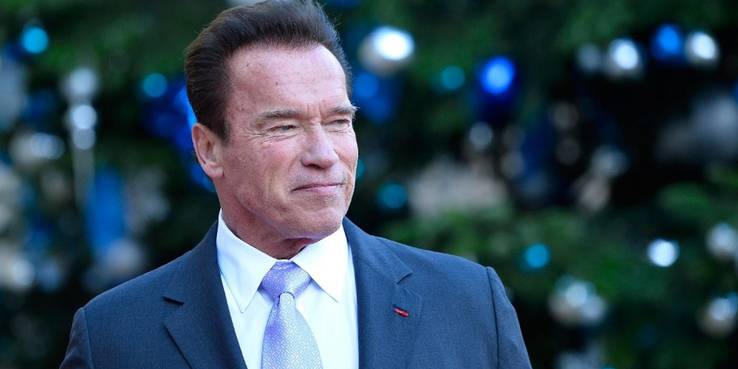 It's no secret that Arnold Schwarzenegger is one of Hollywood's biggest actors, but through his former marriage to Maria Shriver, the Australian actor is also a member of the Kennedy family. The former Governor of California began his career at 15-years-old and won the title of Mr. Universe at the age of 20. His breakthrough Hollywood came in 1982 when he starred as the titular character, Conan the Barbarian, and in 1984 as the villain in the iconic film, The Terminator.
Schwarzenegger took a break from acting when he was sworn in November 2003 as the Governor of California. He served a second term in 2011, and then returned to acting. From his marriage to Maria, he is the father of four children. In 2011, it was revealed that the actor had another child with his former housemaid, born in 1997. The announcement also led to Maria and Arnold separating and later divorcing.
1

Joseph P. Kennedy Sr. – $200+ Million (Not Adjusted For Inflation)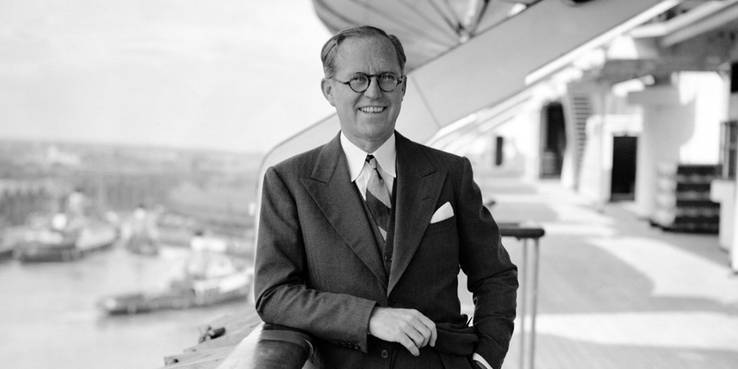 Joseph Kennedy is the son of Patrick Kennedy, a businessman, and politician. After graduating from college, Joseph began his career in investing and business. The patriarch of the Kennedy family focused primarily on Manhattan, from which he earned approximately $100 million. Wisely, Kennedy put most of his fortune into trust funds, which played a crucial role in establishing the family's future riches.
In addition to real estates, "Joe" Kennedy was involved in producing smaller Hollywood movies and a number of other industries that contributed to the family's growing wealth. The politician married Rose Fitzgerald, which combined Boston's two most prominent political families. If inflation were to be considered, Joseph Kennedy's wealth would be in the billions.
NEXT: Net Worth Of The Entire Hilton Family (Including James Rothschild)
Tags:celebrity net worth
Source: Read Full Article