Stevie Nicks has written many premonition songs. She predicted her future as a rock star in "Belle Fleur," "I Never Promised You a Rose Garden," "After the Glitter Fades," "Gold Dust Woman," and "Silver Springs." We'd say it's due to her witchy nature, but Nicks has never practiced witchcraft.
Another song that predicted Nicks' life is "Candlebright." Somehow, a pre-fame Nicks knew she'd be a nomad all her life.
Stevie Nicks' 'Candlebright' alludes to Nicks nomadic past
Nicks was born a nomad. As a child, she and her family moved around a lot due to her father's frequent job promotions. She was born in Phoenix, Arizona, but the Nicks family moved to cities like Albuquerque, New Mexico, El Paso, Texas, Salt Lake City, Utah, Arcadia, California, and Atherton, California.
Becoming a rock star didn't help Nicks' nomadic lifestyle. When she first started touring with Lindsey Buckingham and his band Fritz, her life would never settle down. Nicks was always on the move after that.
Nicks alluded to her nomadic past in her song "Candelbright," which she wrote before she and Nicks joined Fleetwood Mac. She later recorded it in 2001 for her sixth studio album, Trouble in Shangri-La.
In the song, Nicks sings, "Well, you know me I'm a nomad. I can't feel bad. About the way I am. I've been rolling around. My whole life. You're my candlebright in the window."
But the tune doesn't just talk about Nicks' nomadic past. It talks about her future as one too.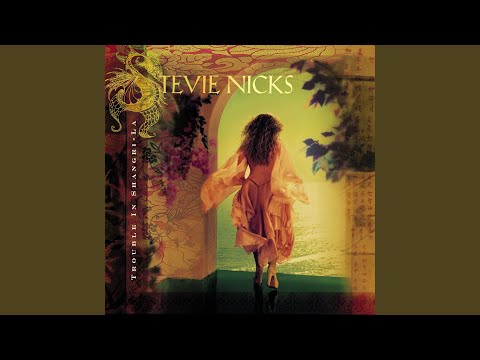 'Candlebright' is one of Nicks best premonition songs
In "Candlebright," Nicks was talking about her nomadic past. But, all those years ago, how did she know she'd always have to say goodbye to her love, whether that was family, home, or the latest man in her life, every so often because of her rock star lifestyle?
According to StevieNicks.info, Nicks said, "I wrote 'Candlebright' before Lindsey and I left San Francisco. That was one of the songs we came here with to get our record deal for Buckingham Nicks. 'Candlebright' isn't really written about Lindsey; it's written about Lindsey and me, both of us. It was written in 1970, so I was only 22.
"I think I was always dreaming about now," she continued. "I had never lived away from my parents when I wrote that song. I had no idea what was coming. But I think that song is a pretty amazing premonition, because it really is about how I would always travel and basically keep the light in the window so I could find my way back."
Strangely, Nicks has another premonition song about her love life as a rock star.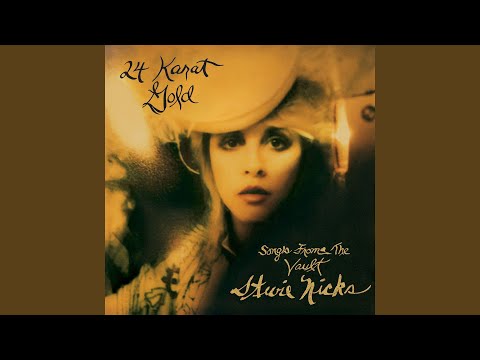 Nicks' 'Belle Fleur' also predicted her love life as a rock star
In 2014, Nicks released her eighth solo album, 24 Karat Gold: Songs from the Vault. The album consists of new versions of demos recorded between 1969 and 1987 and two songs from 1994 and 1995, including "Belle Fleur."
The song is another stark example that a pre-fame Nicks somehow knew how her life, specifically her love life, would pan out in the future.
"Belle Fleur was about not being able to have a relationship because you were a rock 'n' roll star," Nicks told MacLean's. "Those women are me, [my sister] Lori … and friends I had from 1975 to 1978.
"The [lyric] 'When you come to the door of the long black car'—that's the limousine that's coming to take you away. Then your boyfriend is standing on the porch waving at you, like, 'When are you going to be back?' And you're like, 'I don't know, maybe three months?' But then we would add shows to a tour and I could end up not being back for six months. It was difficult for the men in my life. I lived that song so many times."
It's eerie that Nicks predicted her future in not one but multiple songs she wrote before fame. Guess that means Nicks was always supposed to be famous and one of the best singers in rock.
Source: Read Full Article