Part of what makes Taylor Swift such a successful musician is her songwriting skills. The "All Too Well" singer started writing songs when she was just a child and she never looked back. In fact, Swift has written or co-written every song she's ever released. But how does Swift continue to excel as a songwriter year after year?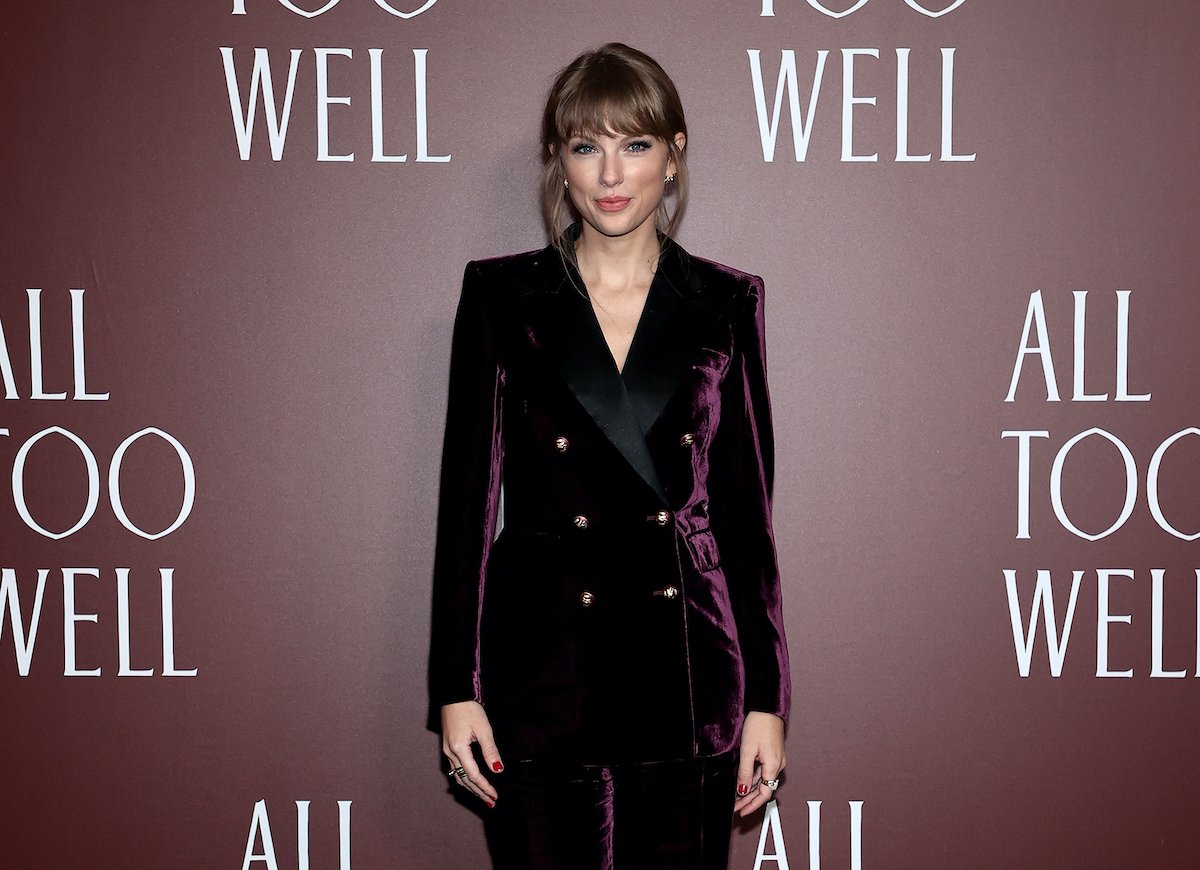 Throughout her career, Swift has been candid about the fact that her approach to songwriting differs every time. Sometimes she saves lyrics for years on end before she can find a spot for them in her tunes. In Folklore: The Long Pond Studio Sessions, Swift revealed that she had the words "meet me behind the mall" saved in her phone for years. But it wasn't until she was writing "august" that she finally found a place for them.
Taylor Swift has developed a reputation for writing songs quickly
Other times, Swift's songwriting is far more ephemeral. For example, her experience of writing the title track for her seventh album Lover was a bit of a fever dream. The "I Bet You Think About Me" singer was actually in bed in her Nashville home when inspiration struck. She stumbled to her piano and the chorus of the song came to her. Before long, she'd completed the whole song that very night.
But "Lover" is hardly the only song Swift has written at warp speed. In an interview with Vulture, Aaron Dessner (who collaborated with Swift on folklore and evermore) revealed just how quick she can be. For example, Swift wrote "the last great american dynasty" in the span of Dessner's workout. "I sent it before I went on a run, and when I got back from the run, that song was there," he revealed. Continuing on, he got candid about what it's like to collaborate with Swift.
The 'All Too Well' singer wrote "the last great american dynsaty" with lightning speed
"It's almost like a song would come out like a lightning bolt," Desnner shared about Swift. "It's exhilarating. The shared focus, the clarity of her ideas, and the way she structures things, it's all there. But I think she works really hard when she's working, and then she tweaks. She keeps going, so sometimes things would evolve or change. By the time she actually sings it, she's really inside of it. She doesn't do very many vocal takes before she nails it."
Perhaps the reason Swift managed to write "the last great american dynasty" so fast was because Rebekah Harkness (whom the song is based on) had been on her mind for years. Swift started researching the heiress after she bought her house and always longed for a way to tell her story. However, it wasn't until Dessner presented her with his melody that the opportunity felt right.
Swift wanted to write about Rebekah Harkness ever since she'd bought her house
"I'd never found the right way to do it because there was never a track that felt like it could hold an entire story of somebody's life and move between generations," Swift shared about the tune in Folklore: The Long Pond Studio Sessions. But from the first moment she heard the melody she knew that she'd finally be able to tell Harkness' story. Still, no matter how long Swift had the idea in her head, it's impressive that she was able to dream up the tune in the span of a run.
Source: Read Full Article