There seems to be a trend happening in the music business right now. More artists are jumping to sell their entire music catalogs. While they seem to be getting good deals for their precious songs, it's still alarming to see how many artists have recently jumped on the bandwagon.
So, why are so many rock stars choosing to sell their entire catalogs, and why now? Many artists in music history have fought long battles to secure their catalogs. Now, most artists seem to be ready to leave it all behind.
Bob Dylan has joined the group of rock stars who've recently sold their entire music catalogs
On Jan. 24, 2022, Bob Dylan became the most recent rock star to sell his catalog. He made a $200 million deal with Sony Music Entertainment that will give the company all of Dylan's recorded music since 1962.
This isn't the first time that Dylan has sold portions of his catalog. According to CNN, Dylan previously sold a portion of his catalog to Universal Music Publishing Group for a reported $300 million.
Dylan joins the growing group of rock stars who have made similar deals, including Stevie Nicks, Bruce Springsteen, David Bowie, and Neil Young.
Earlier, Young sold a significant portion of his song catalog for $150 million to Hipgnosis Song Fund. Meanwhile, in November, Nicks made a deal for a reported $100 million with Primary Wave for her portion of publishing rights to some of her biggest hits, including "Edge of Seventeen" and "Landslide."
Springsteen also made a deal with Sony Music in December valued at $550 million for his recording and songwriting rights. In a statement, he said he was "thrilled" that his legacy would be looked after "by the company and people I know and trust."
So, it doesn't seem like making these deals is daunting for some of these artists in the slightest. They seem glad to sign away their life's work. But why are they selling, and why now?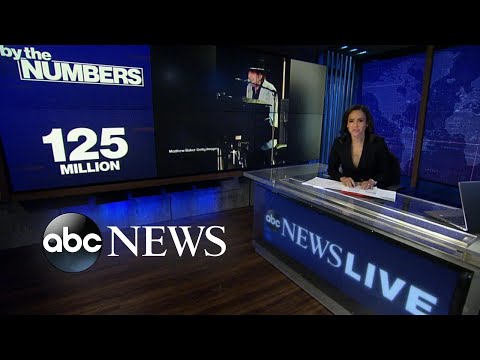 It's simply a great time to sell
Many artists have made headlines trying to safeguard their catalogs over the years. One of the most famous cases was Paul McCartney. He spent years trying to get The Beatles' catalog back in his hands after it had ended up in Michael Jackson's possession.
Similarly, Prince fought for ownership of his catalog. Even Taylor Swift agrees that an artist should own their masters. However, Dylan and the rest don't seem to mind that they're losing their work, mostly because it's a good time to sell.
"It is a great time to sell, especially last year when capital gains taxes were going to go up under the Biden administration. Everyone was trying to sell before December 31 so it wouldn't be taxed [as high]. Bob got in under the wire like a lot of these other artists," Hannah Karp, editorial director at Billboard, told CNN.
"If artists were ever going to sell their music rights, now is a great moment because they won't get these prices forever." This might be one of the biggest reasons to sell now, but there's also something else to consider.
Some aging rock stars sell their catalogs to ensure their legacy is protected.
Rock stars want to secure their legacy
Most of the rock stars who've recently sold their catalogs know that it's important to plan for the future. So, instead of leaving no plan for what happens to their music after they die, they're resorting to selling their catalogs to companies they know and trust.
"A lot of the artists that are selling their catalogs are getting to a point in their lives where they are planning their estates, sort of planning for the future and they are at a point in their lives where it makes sense to sell their music to provide for their families," Karp continued.
However, it's not just older artists who've carried this trend in the industry. Younger artists like Imagine Dragons and Shakira have also stuck deals.
Karp does have a warning for new artists who are thinking of selling, though. If you sell and blow it all away, you'll have nothing to fall back on when you get older."Owning music assets is like owning a retirement fund."
Ultimately, it comes down to the artist whether or not they want to sell, if they own their catalogs in the first place. There are a lot of artists who haven't had to deal with getting rightful ownership of their masters, though.
Source: Read Full Article