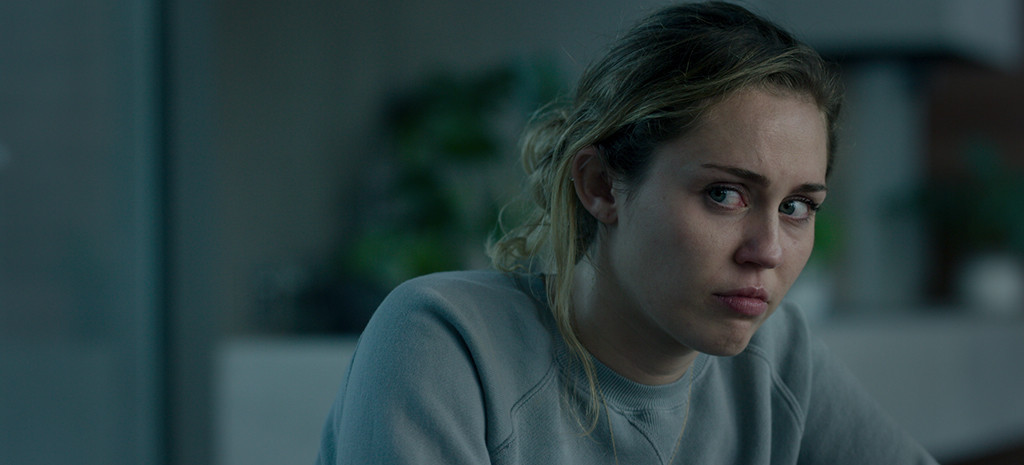 Netflix
Say goodbye to Hannah Montana and Miley Cyrus. There is now only Ashley O.
Cyrus transformed into a new purple-haired pop star for an episode of the new season of Netflix's Black Mirror, titled "Rachel, Jack, and Ashley Too." Ashley O is a perky singer who hands out messages like "believe in yourself!" and "be who you wanna be!" and she's also secretly being controlled by her greedy aunt/manager.
When that greed gets out of control, it's up to two teen girls and a doll carrying Ashley's consciousness to save the pop star from a a hologram fate, and if that sounds like it could be the plot of a Disney Channel Original Movie, you're not totally wrong.
In fact, if this had aired on the Disney Channel, our only confusion would have been, "Huh. I didn't know you could say the F word on the Disney Channel!" (All of this is a compliment. DCOMs are great.)
Creators Charlie Brooker and Annabel Jones have recently spoken about the episode in multiple interviews, and Cyrus herself did a short interview with The Guardian explaining why she signed on and just how close it felt to her real experiences.
You can find out more about the episode below, free of major spoilers.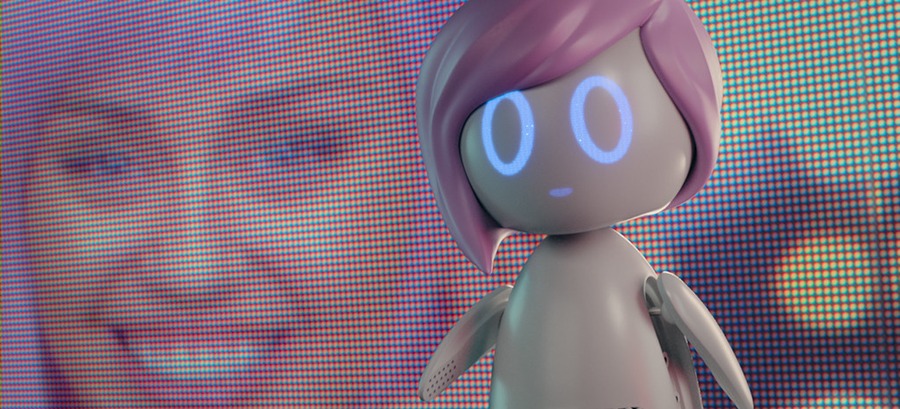 Netflix
How the Episode Came About
The idea for the episode came from a combo of a few things: a sitcom script written by creator Charlie Brooker about a band that died and came back to life to discover how popular they had become, the trend of artists continuing to tour as holograms after their deaths, and people having Alexas in their homes and "how they provide companionship of a kind," Brooker told EW.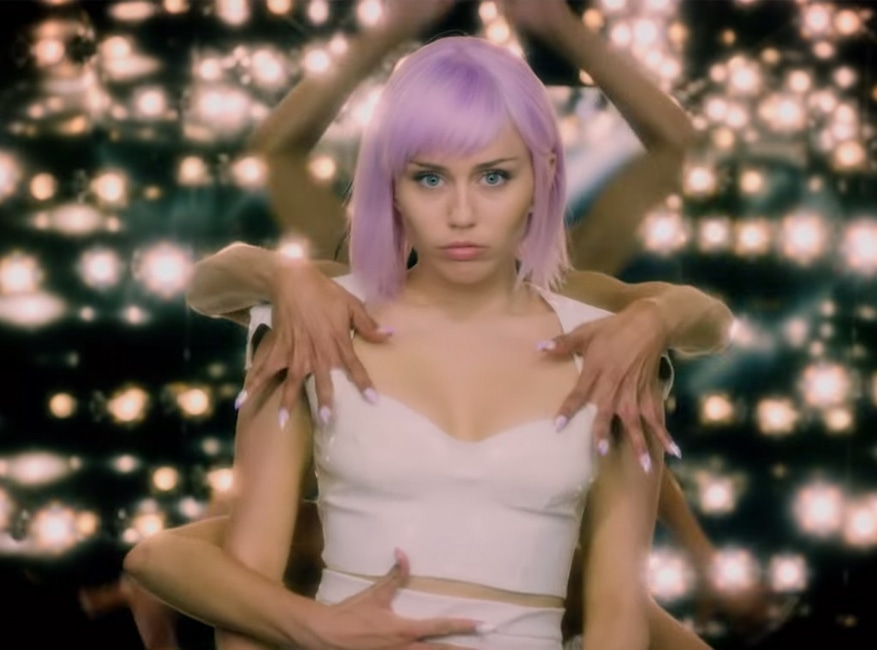 YouTube
How Miley Cyrus Got Involved
Annabel Jones told EW that Cyrus embodied the attitude of the story they were trying to tell, "about an artist and how they're trying to find their own identity and break out from the commercial machine," with a story that becomes more heightened and sarcastic and satirical as it goes on.
Because they knew viewers would need to connect with Ashley O as a pop star immediately, an actual pop star made the most sense to cast. According to Variety, while Brooker and Jones had no connection to her at all, Cyrus had seen the show before (in fact, she told The Guardian she's a "huge" fan), and committed quickly after reading the script.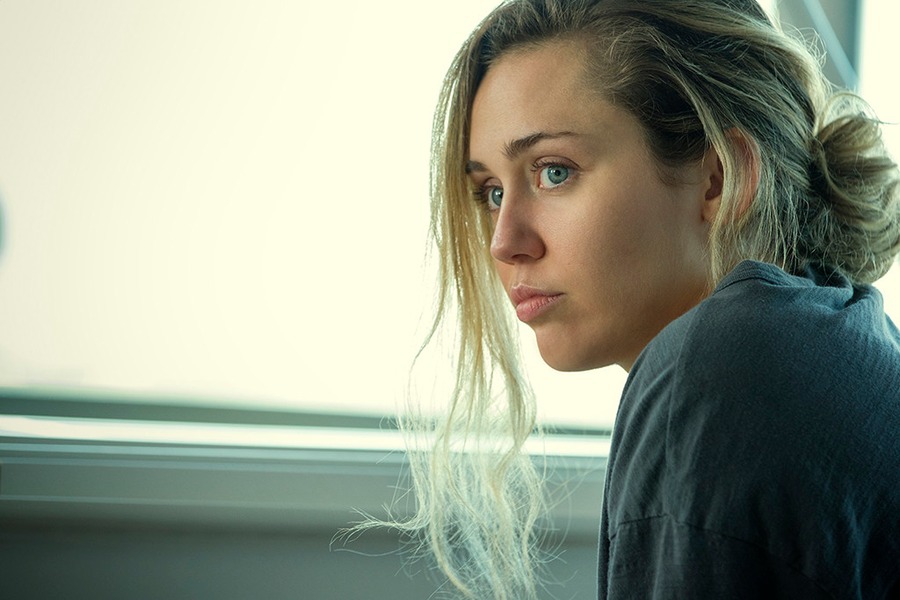 Netflix
Miley's Influence
With so much experience with the real life of a pop star, Miley added some of her own observations to the story. Jones told EW she specifically had thoughts on the costume and look, and Brooker explained that one of her influenced the presentation the aunt gives before revealing the hologram.
"During our initial conversation, she described recently supporting another act—an act for an older generation where she did a cameo. And Miley stepped on stage and saw their faces because they weren't all filming her on their phone, and she really enjoyed it and hadn't realized how much she missed taht. There were lines about that that ended up in [the episode]."
Article continues below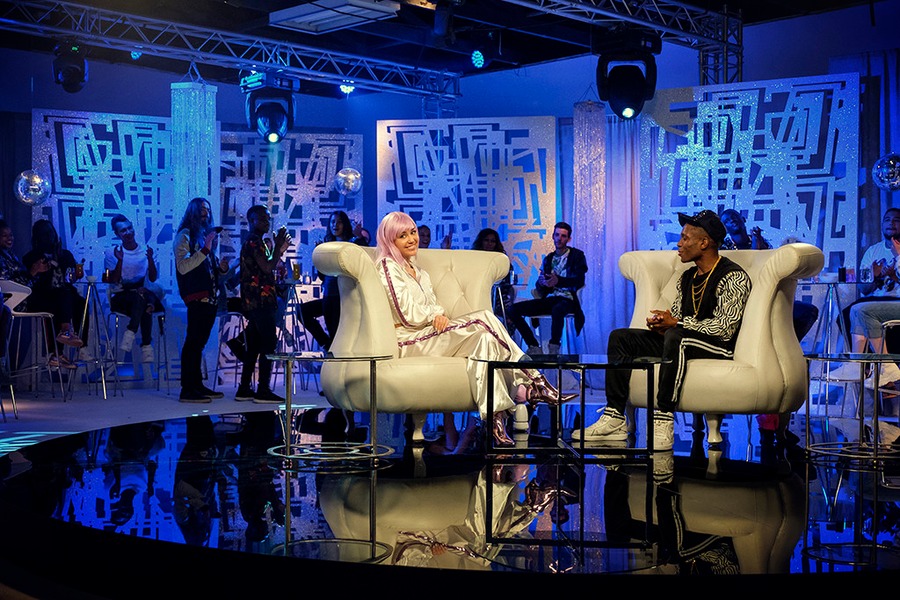 Netflix
Miley Cyrus Meets Nine Inch Nails
The song that Ashley O sings is a reworked version of Nine Inch Nails' "Head in a Hole," from 1989, with a few new lyrics more suitable to a bubblegum pop star. The song in the end credits is an actual cover of the song, performed by Cyrus.
"There's nothing worse than when you're watching a film or a TV show about someone who is meant to be a celebrity, be they a comedian or a musician or whatever, and you just don't believe that they would actually be very successful," Brooker told GQ of the worry over having to write a believably popular pop song. "I was just out for a run with Spotify playing, and some Nine Inch Nails came up. And I thought, You know what? You could turn this into bubblegum pop. You could turn this into dance pop if you tweaked it a bit."
Nine Inch Nails frontman Trent Reznor turned out to be a big Black Mirror fan and loved the idea, so he fully approved.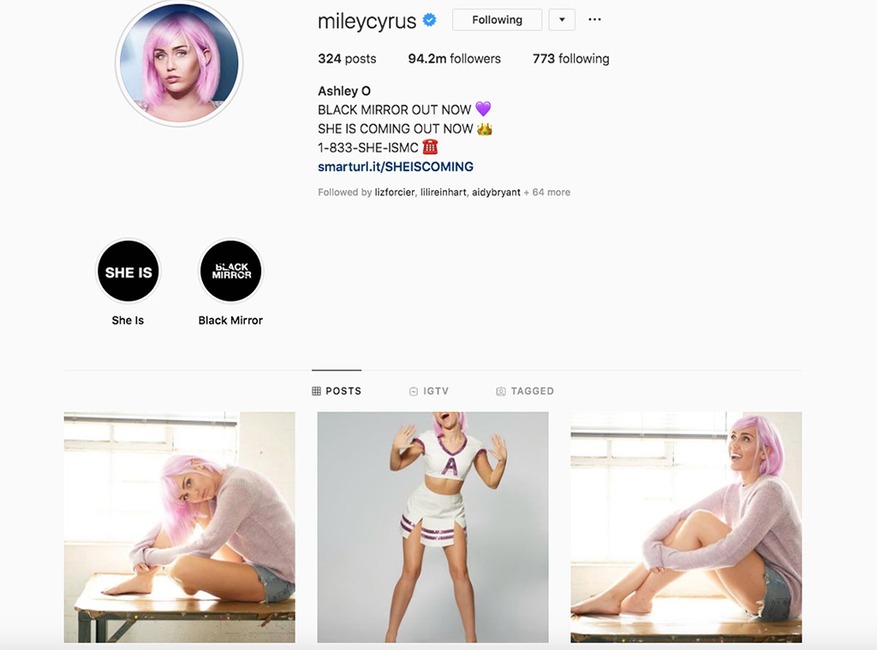 Instagram
Miley Cyrus Who?
Even in the midst of promoting her new EP, Cyrus went full Black Mirror on social media, changing her name and profile pics to the fictional popstar and posting multiple Instagram pics in Ashley O's signature purple wig.
"I love you Miley but I listen to Ashley O," she captioned one, referencing some of her new lyrics.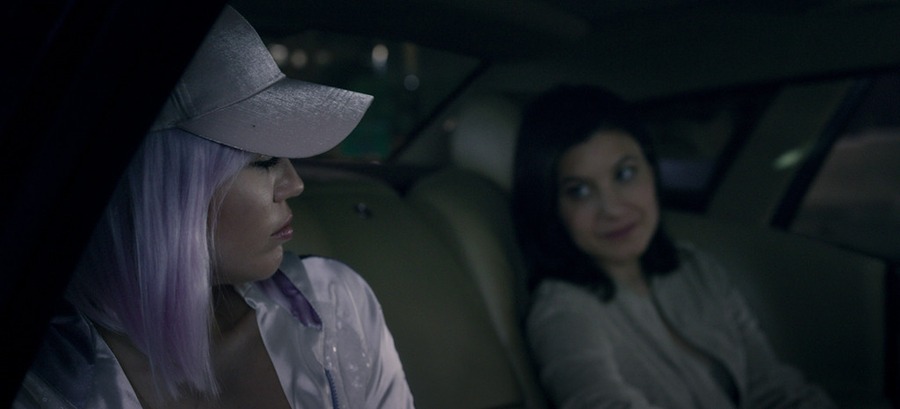 Netflix
Close to Home
"There is a part of Ashley O that is not a character," Cyrus told The Guardian, going on to say that the pop world it portrayed was "eerily" familiar to her. "You can see it playing out in the media right now. There's huge similarities with what we see in pop music today."
"I think it's an important story that needs to be told, such a realistic take on what it's like working in the music industry. It really portrays the overt exploitation of artists and that numbers usually eclipse the creative most of the time," she said.
Article continues below
Black Mirror is now streaming on Netflix.
Source: Read Full Article