Matt James' season of The Bachelor has been doing the absolute most thanks to a team of "villains" who may or may not be producer plants. But the one contestant who's been rising above the drama since the very beginning…when she stepped out of the limo holding a massive dildo?! That'd be bank marketing manager Katie Thurston.
Seattle-based Katie is a Bachelor Nation fan favorite and there are already petitions (fine, I mean Twitter threads) to make her ABC's next Bachelorette. So the time has obviously come to stalk her as if she's your ex's new girlfriend. Cool? Let's go.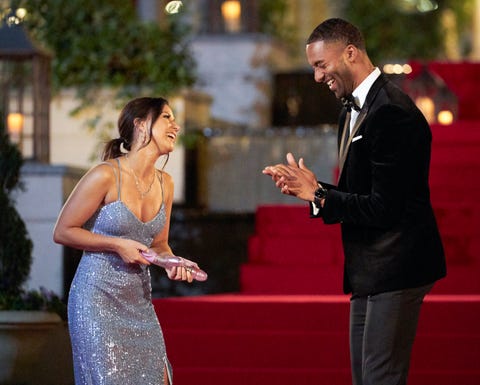 She's All About Sex Positivity
Katie has been super sex positive since arriving on The Bachelor. To circle back to that dildo moment real quick, Katie said, "It wasn't some agenda that I had coming on to the show. It's just who I am and who I've been this whole time. It wasn't until after the fact that I realized how big of a deal it was—which excites me because I do believe it's 2021 and women should be comfortable talking about their sexuality."
WE LOVE TO SEE IT.
https://www.instagram.com/p/CKHwRcxsErz/?utm_source=ig_embed&utm_campaign=loading
A post shared by Katie (@ventwithkatiee)
She's TikTok Famous
Before applying to The Bachelor, 29-year-old Katie was already cool on TikTok. Naturally, her most popular TikTok is about masturbating and having sex with ghosts:
Since they want to mute my video, let's try reposting without hashtags and see what happens. I read the rules. I didn't break any here.
And thanks to TikTok, we also know she bled on a friend's face while making out:
My first tinder date was my last with @andrewjrivers seven years ago. Give him a follow as part of my delayed apology 💁🏻‍♀️
I've never related to someone on this show more.
She Has High Expectations in a Partner
Literally stealing her ABC bio for all future dating profiles:
She Has an Adorable Cat
His name is Tommy and we must protect him at all costs:
A post shared by Katie (@ventwithkatiee)
Kay, at this point we are entering the spoiler zone. As in, a massive Bachelor spoiler is literally just. one. scroll. away, so if that's not your vibe, please close this tab in a panic.
She's (Maybe) the Next Bachelorette
According to Reality Steve who has a pretty good track record with Bachelor Nation spoilers, Katie was announced as ABC's new Bachelorette during the recent Women Tell All taping.
Here's the catch, though. Katie played coy by writing "news to me" on Instagram while mentioning all the texts she'd gotten on the day Steve dropped his tweet.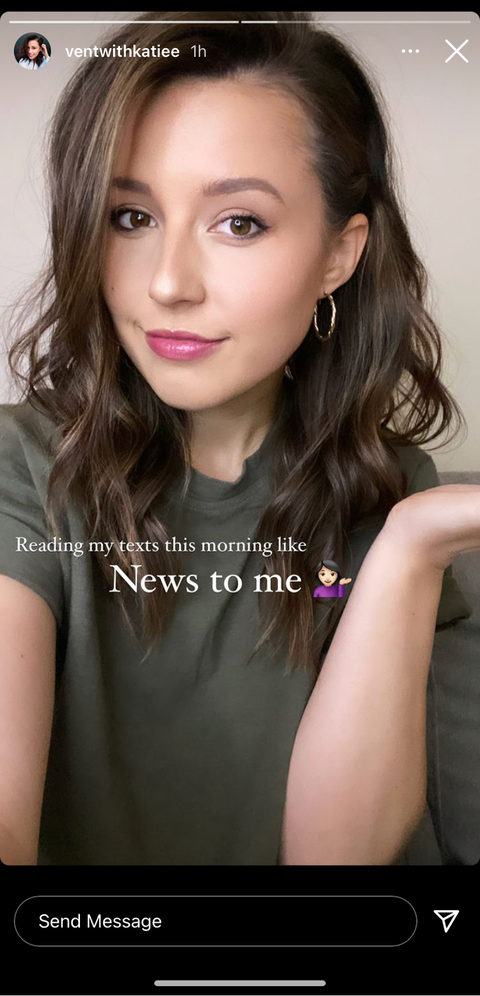 Guess we'll have to wait a few weeks to find out wtf is even happening, but there's no doubt Katie would make an amazing Bachelorette.
You love all the nitty-gritty deets on Bachelor Nation. So do we. Let's overanalyze them together. ✔️
Source: Read Full Article