Jesse Palmer is the new host of The Bachelor, and if your reaction to that information is…huh? what? who? I don't know this man? you are not alone. Jesse's name is probably only familiar to those of us poor, broken souls who have been watching this show since day one, but he's actually one of the more famous members of Bachelor Nation. And he also happens to be a professional host already, which…whomst knew?
Honestly, we have a lot to catch up on, including but not limited to: What went down on Jesse's season, whether or not he ended up with his winner, if he's in a relationship at the moment, and also why producers picked him over more familiar franchise faces like Wells Adams, Tayshia Adams, or Kaitlyn Bristowe because I! Need! Answers!
A Quick Recap of Jesse Palmer's Bachelor Season
Kay, so Jesse was on Season 5 of The Bachelor, making him one of the Nation's founding forefathers. He ended up picking Jessica Bowlin as his winner, and their relationship was one of the shortest in the show's history—which is kinda amusing considering he's now the face of a franchise. Truly hope his opening line is "hey guys, this fully didn't work out for me, but…good luck lol."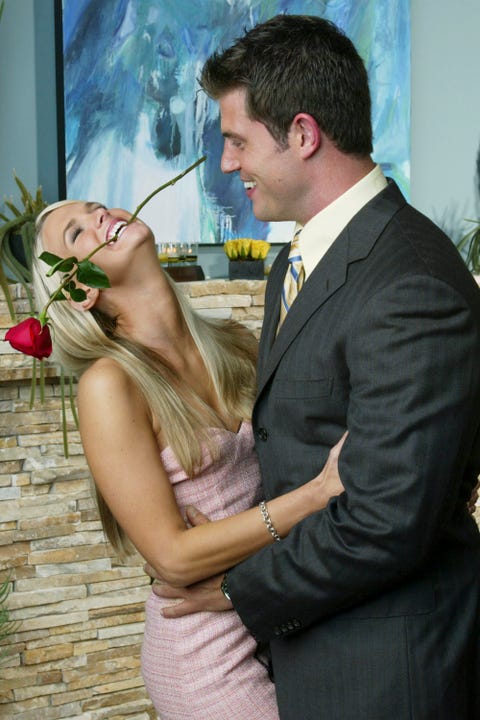 Anyway, Jesse announced the breakup in a statement at the time, musing, "Jessica and I shared an incredible romantic journey on the show that began with a friendship that remains strong today. We simply realized that, individually, our next steps take us in different directions."
Fair enough. Meanwhile, Jessica said, "With too much distance and too little time these were not ideal circumstances in which to start a relationship. Jesse is a great guy and has a wonderful family. Who knows what the future holds?"
Spoiler: the future held nothing. NOTHING!
P.S. Can we please talk about his Season 5 promo photo?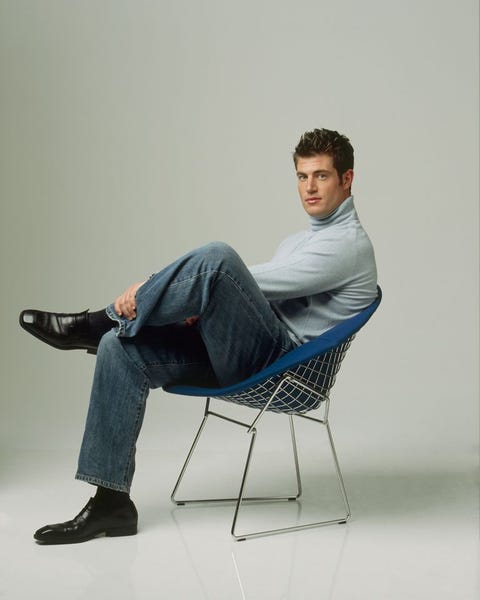 Jesse Is a Former NFL Player
Before pivoting to reality stardom, Canada-born Jesse was a quarterback for the Giants. This means quite literally nothing to me since the only competitive sport I participate in is Bachelor Nation, but seems to be a big deal—and it set Jesse up for a pretty lucrative career.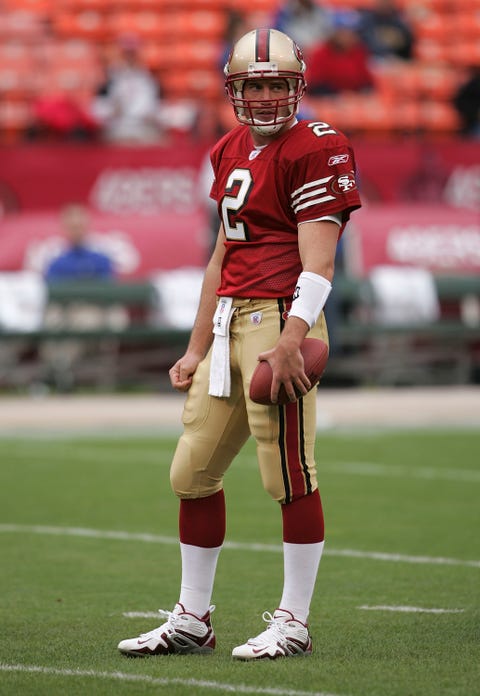 He's Hosted a Million Shows
On top of being a sports analyst for ESPN and a contributor on Good Morning America, Jesse has hosted multiple shows for ABC, including The Ultimate Surfer and The Proposal. So yeah, he's basically already on their payroll. And in case you missed it, The Ultimate Surfer aired just weeks ago, so gonna go ahead and assume it was a mini-audition for Jesse.
Jesse Is Married, So Don't Get Thirsty
Jesse started dating model Emely Fardo in 2017 and proposed during summer 2019, telling DailyMail, "I've been so enamored, so in love with this woman and it only has grown. I'm head over heels for her."
According to BachelorNation.com, Jesse and Emely got married this past summer in a low-key wedding.
He's Super Rich
According to Celebrity Net Worth, Jesse has $8 million to his name—and that doesn't even include his Bachelor paycheck. TBD on what he might be earning for the show, but we WILL be investigating.
He's Obsessed with His Dog
Her name is LouLou, and she has an Instagram account, and it's a whole thing.
I frankly demand she be made a co-host. GET ON IT, ABC.
Jesse Will Likely Be Host for a While
According to Variety, Jesse is only technically booked for Bachelor Season 26, but the outlet says "the idea is for Palmer to continue with the franchise in the future." So basically, if this goes well, he could be in our lives for the foreseeable future.
Jesse seems pretty pumped at the prospect, sharing in a statement, "For more than 20 years, 'The Bachelor' has brought the world dozens of unforgettable love stories, including at one time, my own. Falling in love is one of life's greatest gifts, and I am humbled by the opportunity to return to the show as host this season to offer the newest Bachelor advice gained from firsthand experience and I am grateful to play a small part in his journey."
Jesse is already filming Clayton Echard's season over at Bachelor Mansion, so get ready!
Source: Read Full Article