Being a contestant on The Bachelor or The Bachelorette is undoubtedly not easy. Aside from suitors competing for the affection of the lead, there is a potential for heartbreak. Either way, being a contestant or the lead is not an easy feat. Catherine Giudici, who competed on The Bachelor Season 17, realized that couples who meet on the reality dating show are already at a "disadvantage." The former contestant explains why she believes couples that get engaged don't last long.
Catherine Giudici and Sean Lowe fell in love on 'The Bachelor' Season 17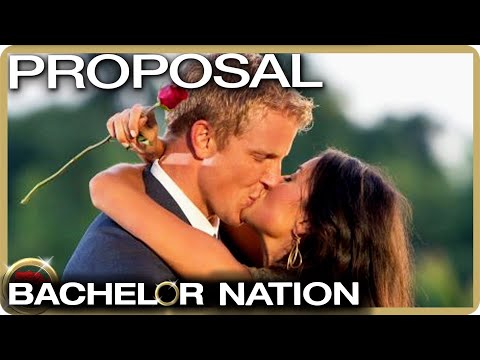 Former contestant Catherine Guidici met Sean Lowe on The Bachelor Season 17. The couple, who tied the knot in 2014, share three kids named Samuel, Isaiah, and Mia. The family currently resides in Dallas, Texas.
Aside from their joint furniture line at Wayfair, Catherine runs a greeting card company called LoweCo. And Sean currently works in the real estate business. Additionally, the couple has made television appearances on reality shows such as Celebrity Family Feud, Celebrity Wife Swap, Marriage Boot Camp: Reality Stars, Who Wants to Be A Millionaire, and Worst Cooks in America: Celebrity Edition.
In a July 2019 interview with US Weekly, Sean Lowe gave some insight into his relationship with Catherine. "Everything turned out extremely well," Sean Lowe told the outlet. "Sometimes we have to stop and ask each other, 'Wait … did we really meet on The Bachelor?' Because it just doesn't seem like that's something either of us would have done! We lead a fairly ordinary life now, so it's going to be fun to tell our kids one day, 'This is how we met, believe it or not!' It's very crazy."
'The Bachelor' contestant Catherine Giudici argues says getting engaged on the show leaves couples at a 'disadvantage'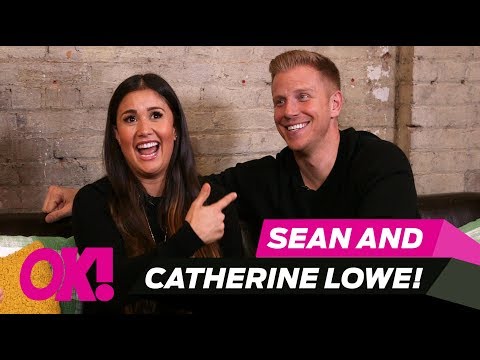 Since appearing on The Bachelor, Catherine and Sean have been married for seven years. But, the couple has shared the challenges endured after the show. In an interview with Hollywood Life, the former Bachelor contestant revealed couples on the show are at a total "disadvantage" because of the constant pressure put on them.
"There's a disadvantage for the couples, right when they even get engaged because the viewers are putting them on a pedestal, and assuming that just because they got engaged, and they fell in love on a TV show, that they will endure normal circumstances as a couple," she explained.
Catherine continued, "I think a lot of factors are against them. They don't come from the same city. They don't even have each other's phone numbers. [And they] don't get to see each other for a potential four months in public. So it's not easy right from the start."
How did Catherine and Sean overcome the odds?
So, what's the secret behind Catherine and Sean's long-lasting marriage? Catherine credits her devoted husband, Sean, for putting her first and committing himself to the relationship. "When Sean came into our relationship, he knew he was committed to me. He knew he was tied to me," she told the outlet.
Catherine added, "And yeah, it was going to be hard to adjust to having a relationship in front of a lot of cameras, and a lot of people to scrutinize you, but he really tried to show me I was his number one, and at the end of the day, it was him and me."
Source: Read Full Article