British actor Dan Stevens played one of Lady Mary's love interests, Matthew Crawley, on Downton Abbey. However, Stevens' character didn't last very long, after he asked to be written off the show. Why did he want to leave Downton Abbey?
Former 'Downton Abbey' cast member Dan Stevens on why he left after season 3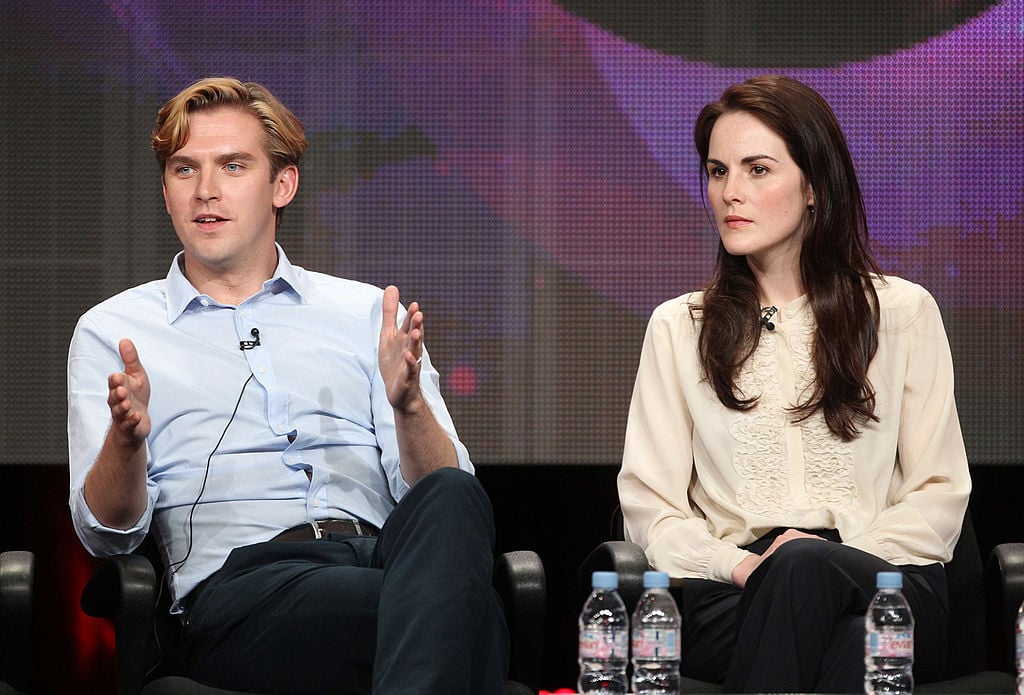 In a recent interview with Collider, Stevens shed light on why he left the cast of such a successful period drama in its prime.
"It was a real challenge, just the number of people involved I think with that show. You had 20 main characters really, plus the house!" he explained — indicating there too many cooks (er, cast members) in the kitchen. "And so it was a really interesting jigsaw puzzle putting that thing together."
Stevens also says he didn't have any clue what Downton Abbey would become over the seasons.
"… when we started that job, it felt very much like any other British period drama that we were making," the actor shared. Stevens explained to Collider:
I mean, I don't think anybody would have said, going into episode 1 of that, 'Oh, here comes this freak phenomenon that's gonna be the biggest watched TV show in Spain ever,' or whatever. But when we started out, you know, it was very much an upstairs, downstairs story set in another fancy English house … we were just very grateful for the work, you know? And we had no idea what it was gonna become.
Dan Stevens felt pigeon-holed as his 'Downton Abbey' character Matthew Crawley
Not to mention, Stevens began to feel pigeon-holed in his craft as the "period drama" guy. He wanted to play fresh, unique characters, he'd never played before — but no one was sending him those kinds of parts.
"There were a few kind of World War I trenches scripts coming in," he recalled of his time on Downton Abbey. The location didn't help, either.
"… particularly in England, there are a few narrow bands of things that get made over there, in comparison to say, in America," Stevens told Collider.
Stevens says he was placed in a "bracket," in which it was assumed: "Well, he does posh house dramas, and sort of World War I dramas and anything with floppy hair!" Anytime he wanted to branch out, he felt pushback.
"And so I came to America," Stevens concluded, laughing.
Stevens told the Press Association in 2017 about his career after appearing on Downton Abbey, according to the Independent, noting that "initially it was a narrower band of roles that I was taking or allowing myself to do or being offered."
That's why the actor has moved on to the U.S. — where he's grateful to have found more opportunity.
"… certainly since going to the States, I've been challenging myself in all different directions and have been lucky enough to find people who are prepared to see me try those things, which is great," Stevens shared.
What has Dan Stevens' acting career been like since leaving in season 3?
In the 2020 Collider interview, Stevens reflected on his career post- Downton Abbey.
The actor admits: "there was never a big game plan."
"Everyone was like, 'What was the plan after you left Downton Abbey?' There really wasn't one other than I wanted to do something else, you know?" Stevens explained.
While the actor was being offered roles and auditioning often after leaving his Downton character, he still wanted to step outside his comfort zone.
He admitted that meant, "saying no to some things," including some of "those World War I trench dramas initially."
"You know, I'm sure I will do one again and it will be great," he clarified. "But if I were to just keep saying yes to the same things, then I would stay in that narrow band."
The Downton Abbey alum shared: "I would say it's only very recently that I've sort of been in a position to actually say, 'You know what? I want to do this now.'"
Since The Man Who Invented Christmas in 2017, Stevens seems to have more than broken out of his period-dram shell. He appeared in several episodes of the FX series Legion, as well as a few of HBO's critically-acclaimed High Maintenance.
The Downton Abbey alum was also in the 2020 film The Call of the Wild alongside Harrison Ford, as well as the Netflix comedy movie Eurovision Song Contest, starring Will Ferrell and Rachel McAdams.According to IMDb, Stevens is also voicing the role of Prince Charles in a new animated series called The Prince.
Source: Read Full Article