TLC's My 600-lb Life has a sobering premise, but the truth is that it has garnered a dedicated fanbase. Fans of the show love tuning in every week to watch the brave cast members put themselves out there in their most vulnerable state to try and become healthy. Of course, there are a lot of moving parts that viewers don't get to see behind the scenes. From the moving to the medical bills that are never truly addressed, fans wonder how the cast members support themselves while on the show. So are My 600-lb Life participants paid to appear on the show? Keep reading to learn more.
The TLC series follows the weight-loss journeys of morbidly obese individuals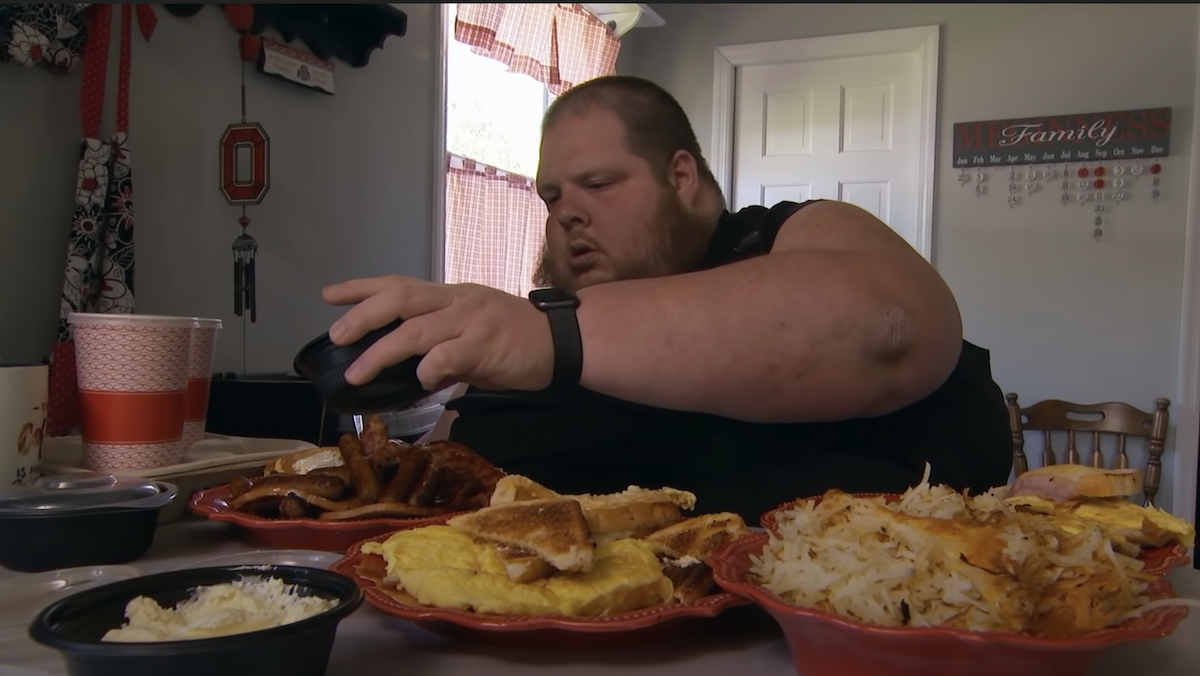 Given that the contestants appearing on the show are making a last-ditch resolution to turn their lives around, you'd think they get paid a lot for their efforts. So are My 600-lb Life participants paid for appearing on the series? They are — although it's not that much, depending on how you look at it.
Individuals get paid a flat rate called a talent fee of $1,500 to appear on the show, according to TVOverMind. However, the silver lining comes with the realization that the show pays for the contestants' medical bills for a year. This consists of surgeries, doctor's appointments, and follow-up hospital stays that are otherwise usually costly.
That said, the show typically doesn't cover any skin removal surgeries. Candidates who have lost a substantial amount of weight require skin removal surgery to eliminate any loose skin. Any surgery that entails removing saggy skin or body contouring is considered cosmetic surgery.
Those who move to be closer to the show get paid extra for housing
Throughout the show, viewers have seen participants moving across the country to appear on the show. The trusted surgeon, Dr. Now, lives in Houston, Texas, and the surgery has to be conducted at his office.
However, as not everyone lives close by and can't attend all follow-ups after surgery, they are forced to pack up and move closer to the sassy doctor. Those who move receive an additional $2,500 stipend that caters for moving fees, according to TVOverMind. The fee might feel microscopic, considering some have had to put a hold on their work to appear on the show.
Reportedly, some candidates have received housing in Houston from the network, but it still remains unclear whether this was free housing or they had to pay a portion of the cost.
Source: Read Full Article