After a nine-season run, The CW hit teen drama One Tree Hill aired its last episode over ten years ago on Apr. 4, 2012. However, that hasn't stopped fans from begging for a reboot. Recently, One Tree Hill star Chad Michael Murray gave fans a glimmer of hope that the soapy teen series could make a return to television.
Chad Michael Murray starred as Lucas Scott in 'One Tree Hill'
Murray starred as a young street basketball player named Lucas in Tree Hill, North Carolina. Lucas led a typical teenage life with best friend, Haley James (Bethany Joy Lenz), his mother, Karen Roe (Moira Kelly), his uncle Keith Scott (Craig Sheffer), and his basketball buddies. When he tried out for the high school basketball team and squared off with his estranged brother Nathan (James Lafferty,) the drama in his life went from almost nothing to nonstop. 
One Tree Hill featured some of the wilder storylines to involve teens, with Murray's character at the center of most of them. From high school marriage to teenage pregnancy to bonafide rock stars showing up in town to sweep the girls off their feet, One Tree Hill had a little bit of everything. Murray and fellow star Hilarie Burton, who played Lucas' on-again-off-again girlfriend and eventual wife, Peyton Sawyer, left the show at the end of season 6. The series continued to run for three more seasons before saying goodbye in season 9.
'One Tree Hill' star Chad Michael Murray on the chance for a reboot
Despite not sticking it out for the entire nine seasons, Murray seems open to returning if a One Tree Hill reboot happens. In a recent interview, he discussed the possibilities of how that might happen.
"You know, I genuinely have no idea," Murray, 40, told Fox 5 New York. "I have no idea. There's always talk. I will say that. There is always chatter."
He continued, "I do believe that there should be a new Tree Hill generation. I think that there's so many issues today that society faces that could be handled on this show. "That's what was so cool about One Tree Hill, is we dealt with so many issues back then. Everything from the shooting at Columbine, which we did on our show, and executed it. It was scary at the time because you're dealing with issues that hurt so many people. But it really brought to light and brought awareness to the situation. I think a new generation of Tree Hill would be something that would be good for the world."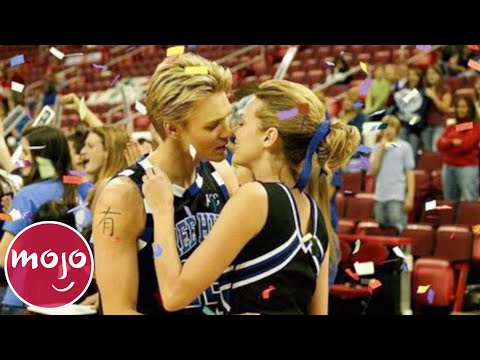 Chad Michael Murray doesn't think he necessarily needs to star in the reboot
If One Tree Hill were to return, Murray doesn't think it's crucial for the reiteration to involve him. However, he didn't completely shut down the idea.
Murray said, "Now, whether I'm a part of that or not is something that's neither here nor there. I just think it's good for the world, in general."
We can only imagine fans hope for at least some of the original stars like Murray, Burton, Sophia Bush, and Lafferty to return if a reboot happens. As of now, it looks like there's at least a chance fans might get their wish.
Source: Read Full Article