Succession confronts viewers with a lineup of unlikeable characters, but several of them have grown on fans of the HBO show despite their obvious flaws. That includes Kendall Roy (Jeremy Roy), whose efforts to inherit his father's throne have made him equal parts sympathetic and contemptible. Succession Season 3 has turned up the heat when it comes to Kendall's future at Waystar — and fans are truly worried about the character following the events of episode 8.
[Warning: This article contains spoilers for Succession Season 3 Episode 8.]
'Succession' Season 3 Episode 8 ends on a huge cliffhanger
Succession Season 3 Episode 8, dubbed "Chiantishire," sees Kendall attempting to leave Waystar and the Roy family once and for all. Of course, Logan (Brian Cox) refuses to allow his departure — though that seems less about his relationship with his son and more due to the enjoyment he gets from tormenting his kids.
The two share a heated discussion, during which Logan throws Succession Season 1's ending in Kendall's face. For those who may have forgotten, Kendall got high with one of the servers at Shiv's (Sarah Snook) wedding and crashed the car they were driving into a lake. While Kendall made it out of the incident alive, the other boy wasn't so lucky. And although Logan covered it up for his son, he hasn't let him forget about it.
It's a low blow, especially knowing how Kendall has struggled with guilt over the past two seasons. Following their confrontation, Kendall passes out while floating in the pool. The lack of people around suggests he may meet the same fate as the boy he killed. With just one episode left, fans are worried the character's death may be the big event that closes Succession Season 3.
'Succession' fans are worried about Kendall Roy
After such an intense ending, Succession fans are worried about Kendall Roy as they approach season 3's finale. This isn't the first time Strong's character had a bad time of it ahead of a season's ending. However, the stakes seem higher than ever. And viewers took to Twitter to express their concerns about their favorite Roy.
Some of them wanted to know how they were supposed to wait a week for the next installment, especially with Kendall's fate hanging in the balance. Others jokingly tried willing his well-being into existence. Needless to say, plenty of fans will be on edge until the finale arrives.
Sadly, HBO's preview for next week's episode doesn't show Kendall at all. That's an ominous sign, but also to be expected if the network wants to keep viewers guessing.
But would Succession Season 3 really go so far as to kill off one of the Roys?
Would season 3 really kill off one of the Roys?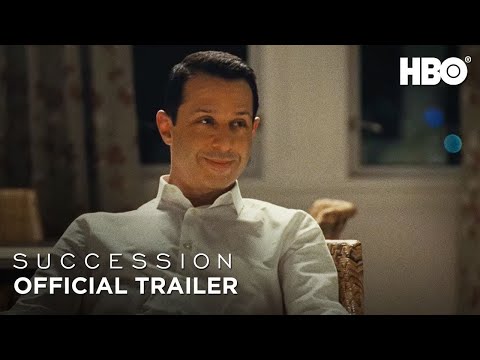 When it comes to Kendall's season 3 fate, Succession fans are mixed on whether the HBO show will follow through. On the one hand, it's hard to see where the series could take Strong's character after this. And in death, he'd give one final middle finger to Logan. There's some twisted poetic justice in that after his father refused to let him leave on his own terms.
Of course, some viewers aren't convinced. In a thread on Reddit, many suggested this would prove a wake-up call for the characters rather than an outright tragedy. They also found it hard to believe the Roy siblings would mingle at their mother's wedding if Kendall actually, truly died.
Still, one cynical fan theorized that Logan might cover up his son's death until all is said and done. With this show, you just never know how far the characters will go. That's why Kendall meeting an unexpected and tragic fate isn't completely out of the question. Fans will have to tune in for the finale to see how things pan out.
The first eight episodes of Succession Season 3 are streaming on HBO Max.
Source: Read Full Article