In the series The Falcon and the Winter Soldier, Wyatt Russell joins the eponymous heroes as a new character. But he previously auditioned for another Marvel Cinematic Universe project years ago. And it was the first audition he ever went on. Learn which film Russell went out for and how it went.
Star of 'The Falcon and the Winter Soldier' Wyatt Russell plays John Walker
The Falcon and the Winter Soldier premieres on March 19, 2021. The Disney+ series reunites MCU heroes Sam Wilson and Bucky Barnes in the titular roles, as they face a world without their leader and friend, Steve Rogers. Fans can look forward to a focus on their growing yet somewhat strained friendship throughout six episodes.
Stars Anthony Mackie and Sebastian Stan are joined by returning Captain America franchise actors Daniel Brühl and Emily VanCamp reprising their Captain America: Civil War roles of Helmut Zemo and Sharon Carter, respectively. Additionally, there's a newcomer in the cast.
At D23 2019, Marvel President Kevin Feige announced Wyatt Russell's casting as John Walker. Comic book fans quickly recognized the character's name. John Walker initially takes over the mantle of Captain America, later adopting the moniker U.S. Agent.
He started acting after an injury prevented him from playing hockey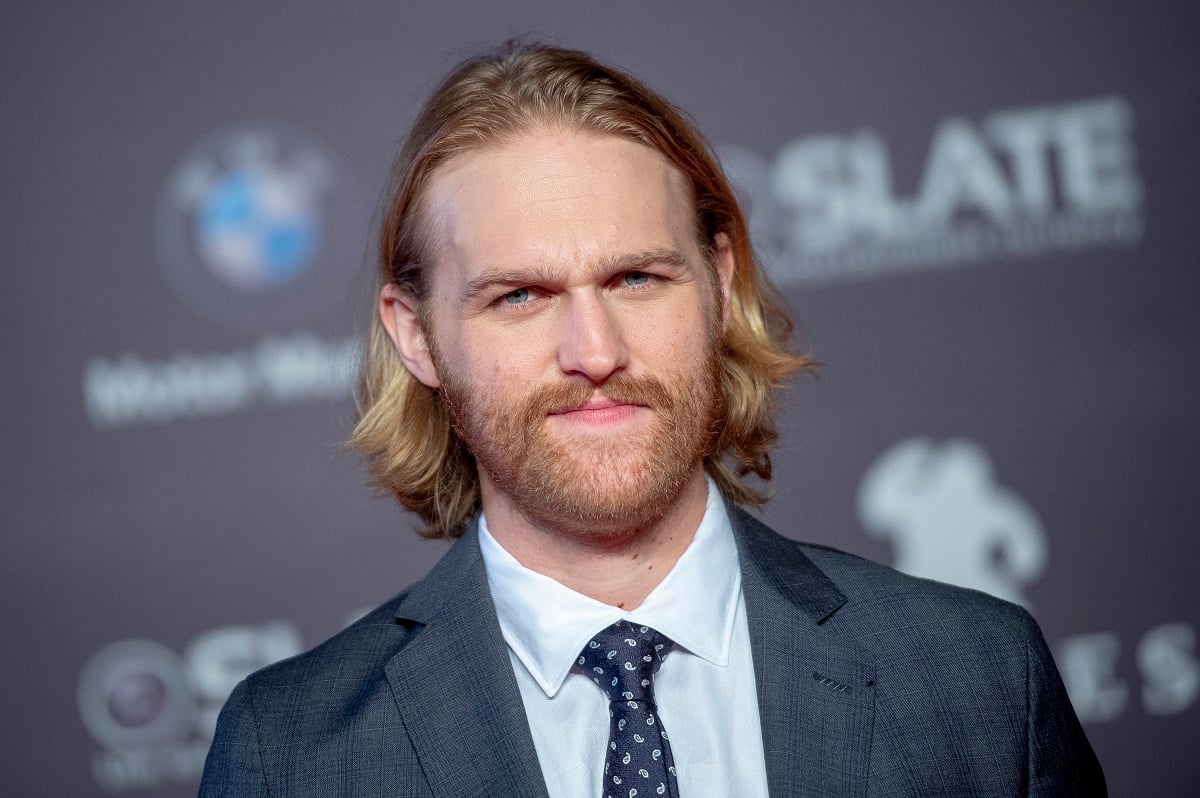 Russell didn't set out to become an actor. He wanted to play hockey professionally — and he did, for a while. After competing in the NCAA, he moved onto the big leagues, playing in the U.S., Canada, and Europe. But in 2019, while overseas, he injured himself so badly he couldn't return to the game.
"It gave me an identity," Russell told Sam Jones for The Off Camera Show. "And when it's ripped away from you, and you're no longer that? It's [like] 'What do I do? I have no idea who I am. I've no idea who to talk to.'"
Though he'd worked to separate himself from his famous parents, Kurt Russell and Goldie Hawn (not to mention his siblings Oliver Hudson and Kate Hudson), Russell realized that the career path he needed to pursue was right there in front of him.
"I do like movies," he said he thought. "I think I could be good at it. So why don't I just not be such a d*ck about it and realize that my family has a great life and I don't know everything about everything? I don't know anything about movies."
Russell's first-ever audition was for a 'Captain America' movie
To be fair, Russell did know a little about film before he gave it a shot. He appeared in his parents' films Overboard and Escape From L.A., so he knew what it was like to be on a set. But one thing he wasn't prepared for? How to audition.
"I went and did an audition for Captain America," Russell explained during the Off Camera Show interview. "It was literally my first thing. I walked in, and I was like, 'What do I — I just say the lines?'" Given the time he started, it's likely he's referring to Captain America: The First Avenger.
The audition didn't go as badly as it could have. "I didn't get it," Russell clarified. "But the casting director said, 'Yeah, you're good. You're green, but you're good, and we'll bring you back on other stuff.'" Not long after, he was cast in the sci-fi Western Cowboys & Aliens, directed by fellow MCU actor Jon Favreau.
Source: Read Full Article