Fans of The Real Housewives of New York City are still processing Bethenny Frankel's shocking exit from the show. The Skinnygirl founder surprised Bravo viewers when she confirmed she wouldn't be back for Season 12. Although Frankel cited she quit to focus on her daughter and a production deal, there might be another strong reason she left the reality series.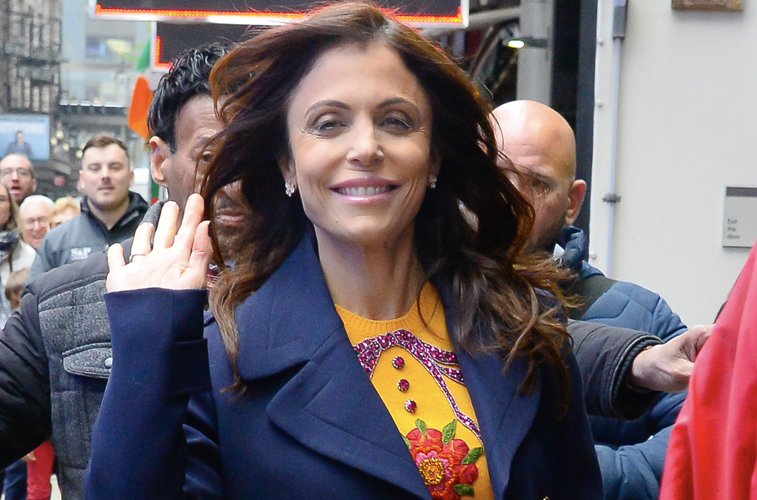 Bethenny Frankel quits 'RHONY' ahead of Season 12
Frankel rattled RHONY fans when she issued a statement confirming she wasn't returning for Season 12.
"I have decided to leave the 'Housewives' franchise to explore my next chapter," Frankel said in a statement via Variety. "It's time to move on and focus on my daughter, my philanthropy and my production partnership with Mark Burnett, producing and starring in shows which represent a shift in the conversation for women. With the changes in modern culture, I want to highlight the strength, confidence and unstoppable power that women have."
Frankel was part of the original cast of the show when it premiered in 2008. She held an apple for three seasons before a spin-off show and other ventures in television. The Shark Tank investor then came back for Season 7 and remained a housewife for 5 more seasons before departing ahead of Season 12.
"My experience at Bravo has been an incredibly magical ride. I am so grateful to them for highlighting my entrepreneurialism and allowing me to pave the way for many women to achieve their goals. I am excited for my future. The best is yet to come," she ended her statement.
Was money behind Bethenny Frankel's departure?
After Frankel's announcement, there have been a number of rumors around the real reason she left. One report points to Frankel asking for too much money to appear on RHONY. An insider told Page Six that the entrepreneur came into the negotiating table with "one foot out the door."
"[Frankel] was confident there were options out there for her. She's happy in her personal life with Paul Bernon," the insider revealed.
The seasoned housewife knew she had nothing to lose as she had made a deal with Mark Burnett to develop her own shows and "threw out a huge number to see if [the network] would agree." When Bravo executives reportedly couldn't meet her number, that's when it was announced she wouldn't be returning.
What other reason did Bethenny Frankel have for quitting 'RHONY'?
A new report alleges that Frankel's close friends were not shocked that she quit RHONY. The reason that no one was surprised was that the reality star made a promise to her late ex-boyfriend Dennis Shields.
A.J. Benza wrote in his column for RadarOnline that Shields "wanted [Frankel] to reach her full potential in life."
"Dennis always knew Bethenny had a lot more to offer," a close source told the publication. "He wasn't putting down the show, but he made Bethenny promise him she would one day explore bigger opportunities."
Not everyone thinks Bethenny Frankel is genuine
Tamra Judge from The Real Housewives of Orange County mocked Frankel for the reason she gave when she announced her exit from RHONY.
"I hate when a housewife either gets fired or says she quits… When they go on record [and] say, 'I just need to spend time with my kids,'" she told the Daily Pop. "[I'm] just like, 'Really? Because you weren't spending time because we work three hours a day?'"
The RHOC star went on to mock the statements other housewives have given in the past: "I need to spend some quality time with my children. Or the drama is just too much for me, I can't stand the toxic environment".
Source: Read Full Article