After more than eight months of waiting, the Zoey's Extraordinary Playlist Season 2 premiere is finally here. Following the devastating season 1 finale, here's where the new season picks up and what occurred off-screen. (Mild spoilers ahead for Zoey's Extraordinary Playlist episode "Zoey's Extraordinary Return.")
'Zoey's Extraordinary Playlist' Season 1 recap
Zoey's Extraordinary Playlist follows the titular character, Zoey Clarke. A coder working for a San Francisco tech company, SPRQ Point, she gets an MRI after experiencing headaches. Suddenly, Zoey sees and hears people singing and dancing their greatest fears and desires — what are later deemed "heart songs."
As Zoey navigates this strange new world of musical numbers, a lot happens. She starts to have feelings for her engaged co-worker, Simon. Meanwhile, her best friend, Max, reveals he's in love with her (via song, naturally). Other notable moments include Zoey getting a promotion, Max losing his job, and Simon breaking up with his fiancee.
In the Season 1 finale, Zoey's dad, Mitch, passed away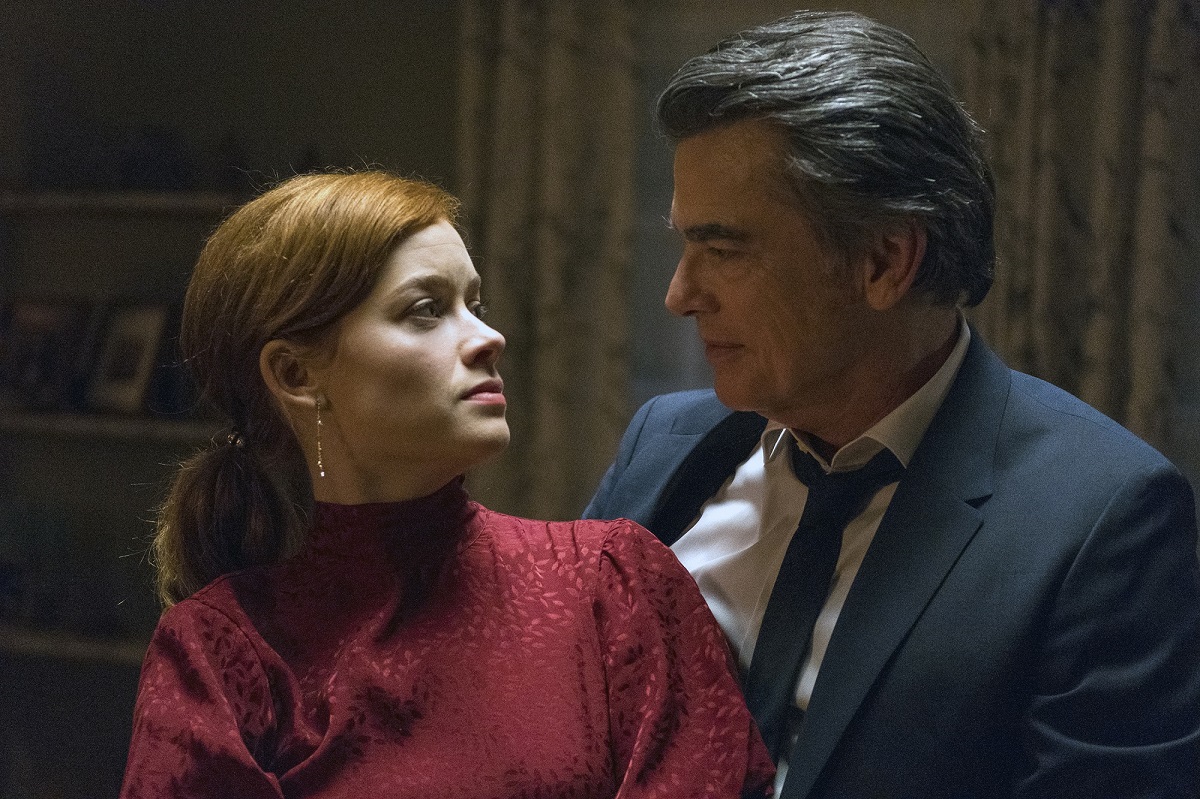 Amid all of this, there's one larger plot point. Zoey's dad, Mitch, has progressive supranuclear palsy. Along with her mom, Maggie, her brother, David, and her sister-in-law, Emily, Zoey does whatever she can to take care of him. But they always knew the time would come, and late in the season, it becomes clear he's reached his final days.
After preparing for his death and making him comfortable, Mitch dies in the Season 1 finale, "Zoey's Extraordinary Dad." The episode features a lengthy musical number set to the Don McLean song "American Pie," with all of the main characters weaving in and out of rooms during the funeral.
Season 2 begins weeks after his death
Season 2 picks up several weeks later as Zoey goes back to work. Everything at the office changed — her co-worker, Leif, has been in charge in the interim and implemented office dogs and standing desks. Additionally, a new co-worker, George, was hired to take Max's place at the company.
This all comes as quite a shock to Zoey, but nothing surprises her as much as learning that the men fighting for her heart, Simon and Max, are now good friends, along with her neighbor, Mo. On the home front, David and Emily's son, Miles, was born during the time after the funeral and "Zoey's Extraordinary Return."
Will Peter Gallagher stay on 'Zoey's Extraordinary Playlist'?
Actor Peter Gallagher portrayed Mitch in Zoey's Extraordinary Playlist. He appears in the season 2 premiere, via video testimonials he left for Zoey, David, and Maggie on his computer. But given the show's slightly magical premise, could Gallagher remain on the series in another capacity?
At this time, it looks like Gallagher won't retain his main cast member status. But there's always a chance of future episodes. "I hope so," Gallagher told TooFab in July 2020 of coming back. "[Creator Austin Winsberg] is definitely talking about having me back. I don't know how many [episodes], maybe a couple."
Source: Read Full Article