Demi Lovato is ready to tell her story!
On Tuesday, the Sorry Not Sorry songstress confirmed she's working on a brand new album that promises to keep it real and "honest as possible" about what's been going on in her life. The announcement comes almost a year after suffering a near-fatal overdose last summer.
The 26-year-old took to her Instagram Stories to open up about the best part of the creative process behind her seventh studio album. She wrote:
"You know what's great about making an album? You get to say anything you want, be as open and honest as possible and tell your side of the story regardless of who might not like it.. ??‍♀️"
It sounds like Miz Lovato won't be holding back at all, and we're totally here for it! There's clearly something really cathartic about telling your truth in your own words.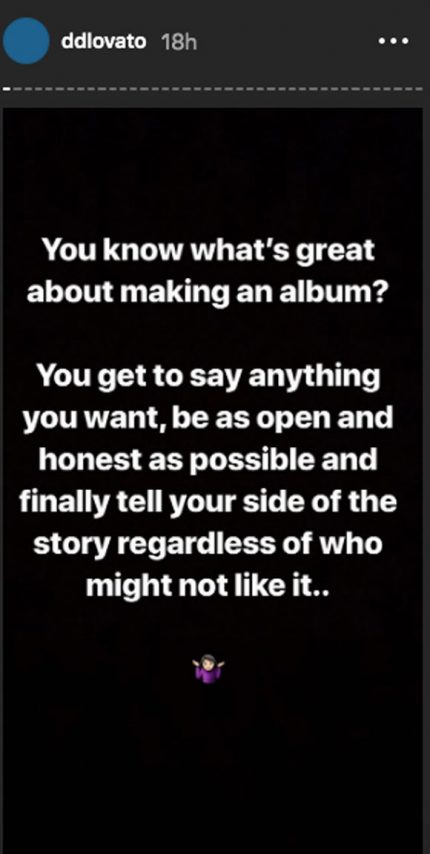 At this point, it isn't 100 percent clear if the "story" the Sober singer plans to share will divulge the details of what led to the scary moment that nearly ended her life, or detail her rehab and recovery process that followed.
But we have to assume she'll at least mention it, as sadly, sometimes the most raw and emotional music can be inspired by real-life pain.
Lovato also hinted that this day would come in a since-deleted tweets from December 2018, five months after being hospitalized. She wrote:
"If I feel like the world needs to know something, I will tell them MYSELF. Otherwise people stop writing about my recovery, because it's no one's business but mine. I am sober and grateful to be alive and taking care of ME."
She added:
"Someday I'll tell the world what exactly happened and what my life is like today. But until I'm ready to share with people please stop prying and making s**t up that you know nothing about. I still need space and time to heal…"
One thing is for sure though, the woman is already hard at work in the studio as you can see (below):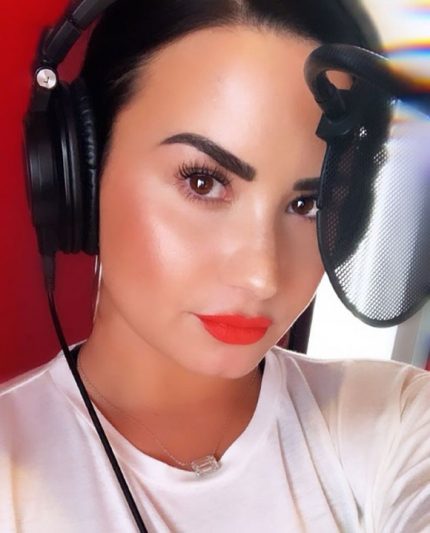 As we reported, the Confident singer is under the new management and tutelage of Scooter Braun, who also represents the likes of Justin Bieber and Ariana Grande.
At the time of her announcement, she happily told fans:
"I'm just so f**king grateful, excited and ready. Couldn't be happier. God is good. Gonna take my time to release new music and then it's game on!!!"
We can't wait to hear your new music, Demi!
Thoughts, Perezcious readers? Sound off in the comments (below)!
Source: Read Full Article