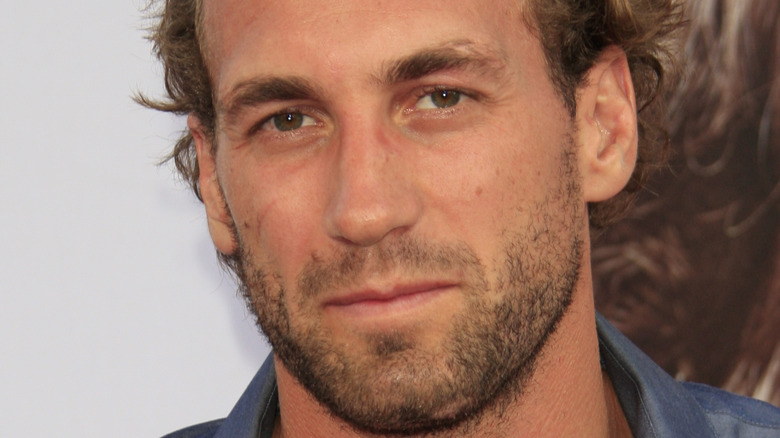 Jarret Stoll married sports reporter and former "Dancing With the Stars" co-host Erin Andrews on June 24, 2017. In 2012, Stoll asked one of his friends to hook him up with Andrews, but she wasn't interested, according to Harper's Bazaar. That friend? Was none other than Michael Strahan, according to YourTango. At the time, Andrews was focused on her work, covering the World Series, and wasn't really interesting in going on a date. When Stoll heard this, he decided to take matters into his own hands. He showed up at the World Series, dodged security, and made his way up to Andrews to ask her out in person. She agreed to have dinner with him, and the two hit it off. Four years later, during a trip to Walt Disney World, Stoll proposed. The two exchanged vows just a few months later — on Stoll's birthday — during a sunset ceremony in Montana, with the mountains as their backdrop, according to People magazine. 
The Canadian-born Stoll is most known for being a professional ice hockey player. He retired from the National Hockey League in 2016, according to the Los Angeles Times. These days, Stoll works in player development for the Los Angeles Kings, a role he has held since 2017. Stoll has quite an interesting past, from his hockey days to present time, and there are quite a few details that people don't know about him. Let's take a deeper look into the life of Jarret Stoll.
Jarret Stoll has won the Stanley Cup twice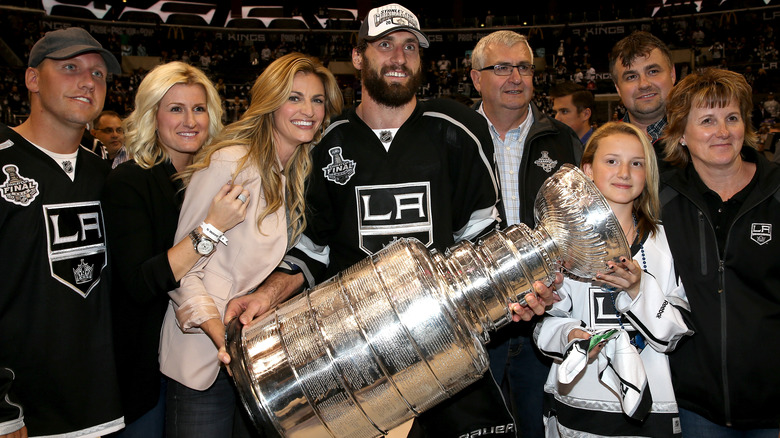 Jarret Stoll started his hockey career when he was very young. He spent several years playing in the minors before being called up by the Edmonton Oilers during the 2002-2003 season, according to Oilers Nation. The following season, he landed a full-time spot with the team, but the lockout the following year saw Stoll back in the AHL. In 2005, Stoll was back with the Oilers, and he made his very first appearance in the Stanley Cup Finals that season. Although he didn't win the Cup, Stoll had a great playoff run. He was named the team's Alternate Captain for 2007–2008, but, in 2008, he was traded to the Los Angeles Kings, according to their official website. His deal — a four-year contract worth $14.4 million, according to Spotrac — paid off for him and for his new team; The Kings won the Stanley cup in 2012. The team re-signed Stoll, this time offering him a three-year deal worth $9.75 million, and, in 2014, they won the Cup again.
Stoll became a free agent in 2015, and inked a one-year deal with the New York Rangers, according to the team's official website. He was waived that same season and picked up by the Minnesota Wild, but became a free agent after the season ended. With no offers on the table, Stoll joined the Columbus Blue Jackets and participated in a "professional try-out" before his playing career came to an end.
Jarret Stoll was arrested in Las Vegas in 2015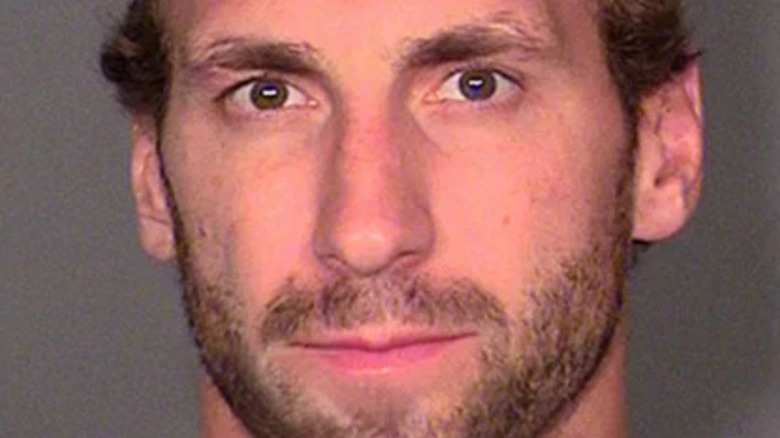 Back in 2015, Jarret Stoll was arrested on two drug possession charges while kicking back at the MGM Grand pool, according to TMZ. The outlet reported that Stoll was heading to the Wet Republic pool party when drugs were found on his person. "Cops say Stoll had 3.3 grams of coke … and 8.1 grams of Molly," on him at the time of his arrest, according to TMZ. Stoll was taken to jail where he was booked, and later "released after posting $5,000 bond." Stoll was able to reach a plea deal, and, two months later, he pled guilty to "two reduced misdemeanor charges," according to the Los Angeles Times. "His plea-agreement sentence includes performing 32 hours of community service within 120 days, and Stoll's lawyer David Chesnoff said Stoll has already started that process in Las Vegas," the LA Times reported.
After the case was wrapped up, Stoll released a statement. "Now that the case has been resolved, I am committed to meeting all of my obligations to the court and I'm grateful for the chance to offer guidance and to share positive life lessons to kids as part of the resolution of this matter. My focus remains on hockey and I'm looking forward to getting back on the ice next season," he said, according to the LA Times. 
Of course, that didn't happen, as Stoll wasn't offered a contract by any NHL team, so he retired shortly thereafter. 
Jarret Stoll was previously engaged to Rod Stewart's ex-wife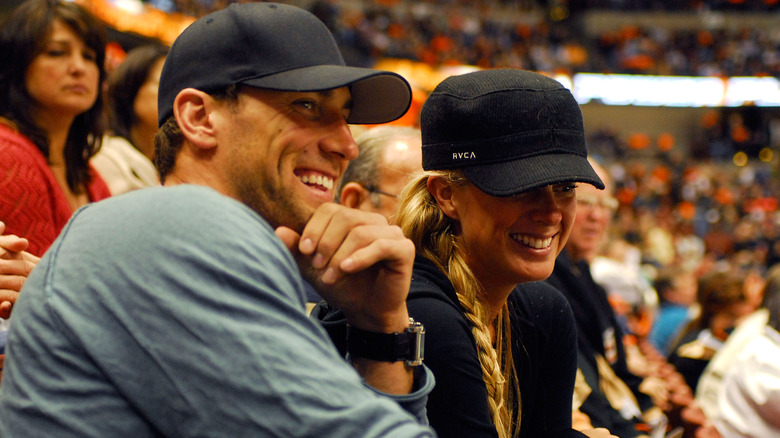 Before he met Erin Andrews, Jarret Stoll was actually engaged to Rod Stewart's ex-wife, Rachel Hunter. Hunter was married to Stewart for 16 years, and they had two children together. Hunter and Stoll started dating in 2006, and became engaged two years later. They had been living together in Los Angeles — along with Hunter's two children — while planning their wedding, according to People magazine. The couple planned to tie the knot in August 2010, but Stoll broke things off with Hunter without an explanation. According to the Daily Mail, sources believed that he got a bit scared off when he realized that Hunter would be turning 40; he was only 27-years-old at the time. Sources also told the outlet that Stoll and Hunter "have clashed over his camp's claims of her mood swings and 'princess complex' – a reference to Rachel's high-maintenance tastes. For instance, they reveal she had changed the location of the wedding seven times."
Regardless of the reason, Hunter eventually came around to realize that it was the "right" decision. "When Jarret made the decision to… for us to split up the engagement and stuff, that set off a rollercoaster of emotions for me. And it's very hard: your self-esteem, your pride. I actually didn't realize at the time that it affected me as much as it did… He was right in the decision he made, as hard as that was for me to realize then," Hunter told Hello! magazine in 2012.
Source: Read Full Article