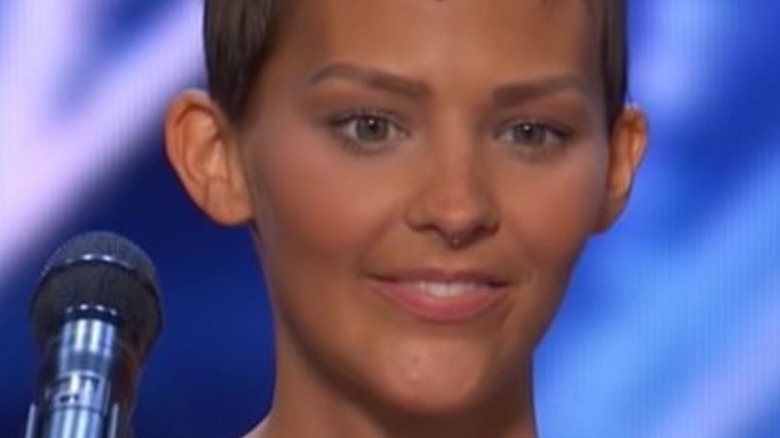 Jane Marczewski, otherwise known by her stage name Nightbirde, quickly became a fan favorite after she performed her original song "It's Okay" in front of the judges at her "America's Got Talent" audition. The 30-year-old's self-composed song and exceptional voice earned her three yeses from judges Howie Mandel, Heidi Klum, and Sofia Vergara to take her through to the next round (via the New York Post), but it was her powerful performance that really melted the usually icy Simon Cowell into hitting the Golden Buzzer, which would send her directly to the live shows.
The Ohio native's performance was particularly moving not least because of her ongoing battle with cancer. "I have not been working for quite a few years, I've been dealing with cancer," she told the judges at her audition (via YouTube). "Last time they checked, I had some cancer in my lungs, my spine and my liver."
However, Marczewski refused to be defined by her diagnosis, in which a doctor informed her that she had just three months to live in 2019, WKBN reported. "It's important that everyone knows I'm so much more than the bad things that happen to me," said the artist at her "America's Got Talent" audition.
Marczewski has since become known for her positive outlook on her situation. "I have a two percent chance of survival, but two percent is not zero percent. Two percent is something, and I wish people knew how amazing that is," she said after her successful audition.
 "And yet she's still so strong," remarked Cowell to the other judges.
Why did Nightbirde leave America's Got Talent?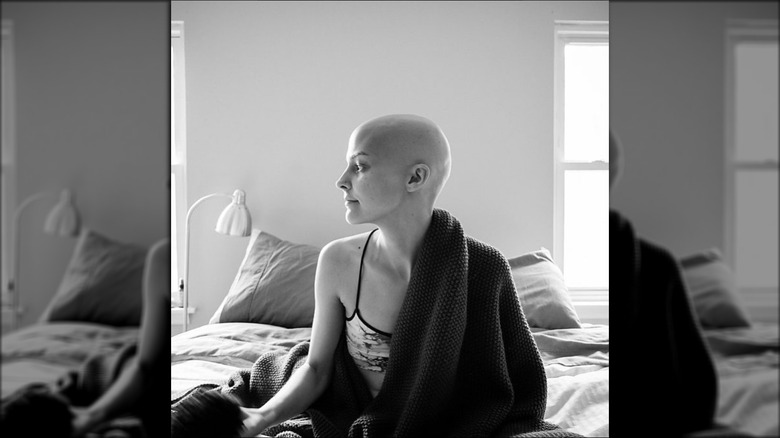 "America's Got Talent" favorite Nightbirde revealed on Instagram that she has had to leave the talent show amid her ongoing battle with cancer. The singer revealed the devastating news on Monday, a month after the airing of her initial awe-inspiring audition that has racked up over 30 million views YouTube, that she would be leaving the show as her "health has taken a turn for the worse."
"Since my audition, my health has taken a turn for the worse and the fight with cancer is demanding all of my energy and attention," Nightbirde wrote in her post. "I am so sad to announce that I won't be able to continue forward on this season of AGT."
Despite not being able to continue, the singer shared her appreciation for the experiences she has had on America's Got Talent. "Sharing my heart with the world on AGT has been an honor and a dream come true," Nightbirde revealed in the heartbreaking post, which featured an image of the singer in bed with a blanket and no hair. "My point of view this summer has been astounding. What a miracle that the pain I've walked through can be reworked into beauty that makes people all over the world open their eyes wider."
Well-wishers offered their support to Nightbirde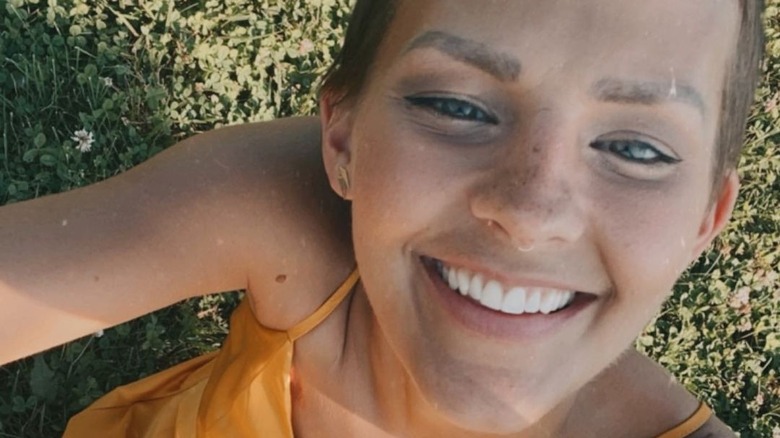 Nightbirde went on to thank her fans in her Instagram post, admitting she was "pretty beat up" about having to withdraw from "America's Got Talent." She wrote, "Thank you for all your support, it means the world to me. Stay with me, I'll be better soon. I'm planning my future, not my legacy." 
Fans, along with a selection of famous faces, flooded the comment section of her post with support. "Here's to planning for a bright future," wrote judge Sofia Vergara. "Your energy, your smile, and your amazing voice will be missed at the #agt live shows, but we're rooting for you and your big dreams!"
"Our hearts and prayers go out to her and her family," added fellow judge Howie Mandel on Twitter. "America's Got Talent" also voiced its support through their Instagram account, writing in the comments of Nightbirde's post, "We're keeping you in our thoughts for a full recovery!"
Source: Read Full Article