It's never too late to relive your youth!
Khloé Kardashian did just that this weekend by accompanying a teen superfan to his prom at Hoover High School in Glendale, California!
The 34-year-old's lucky date, Narbeh, posted a few snaps of the two enjoying the festivities on his Kardashian family fan page on Instagram. KoKo was looking stunning in a black long sleeve cut-out gown while Narbeh was decked out in a classic black suit.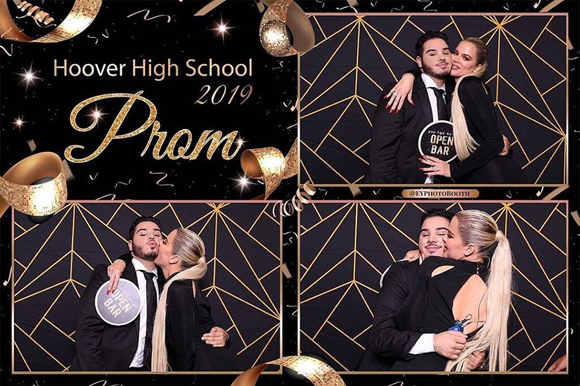 Captioning a series of pics (above) of the two in a photo booth, he wrote:
"Took @khloekardashian as my date to prom… so many more photos to come. I'm feeling over the moon ❤️. The sign is a joke! It's a high school prom there would never be an open bar."
His reality star date seemed to enjoy the evening, as she replied in the comments:
"❤️❤️❤️❤️"
Narbeh also took to his own personal IG page to share the same pictures, writing:
"Ohhh wait…. y'all didn't know i pulled up with koko as my prom date @khloekardashian."
Their night was also documented on Narbeh's Instagram Story. In one clip showing the two inside a car, the high school student said to the camera:
"You guys, look how pretty my prom date is."
True Thompson's momma was all about it, as she added:
"We're going to prom!"
Yeah you are, girl!
Video: Kylie Says Jordyn Woods 'F**ked Up' In Khloé Drama
Unsurprisingly, the KUWTK star's presence did not go unnoticed once the pair arrived. As you can see in a video (below) shared by one of his classmates, Narbeh's date caused quite the scene on the dance floor:
Ha!
Overall, it seems like Khloé and her date both had a magical evening with each other. Narbeh wrote in a separate post:
"I had a blast with my favorite person ever! We were so similar it was hilarious!"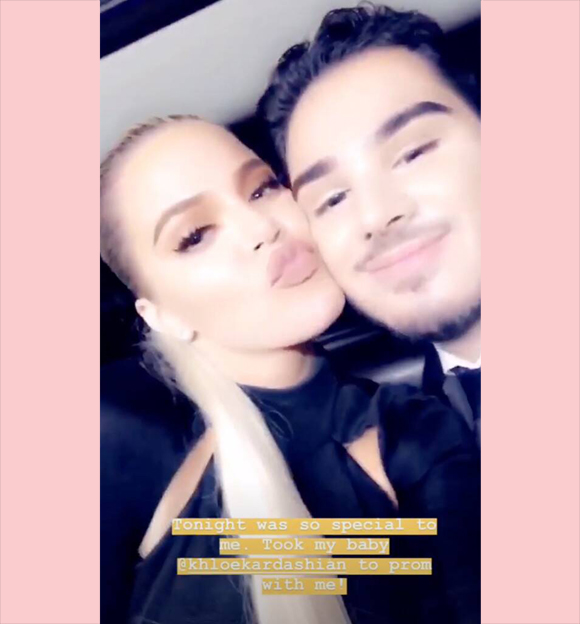 The Revenge Body star also shared some cute pre-prom pics on her Twitter page, confirming that going to prom as an adult was "so much fun." See her post (below):
AH-Mazing!
Khlo isn't the first Kar-Jenner sister to crash a high school prom. In 2017, Kylie Jenner attended another California high school's prom with her then-BFF Jordyn Woods, serving as the date of a junior.
What would you do if you saw a Kardashian at your prom, Perezious Readers?
Source: Read Full Article