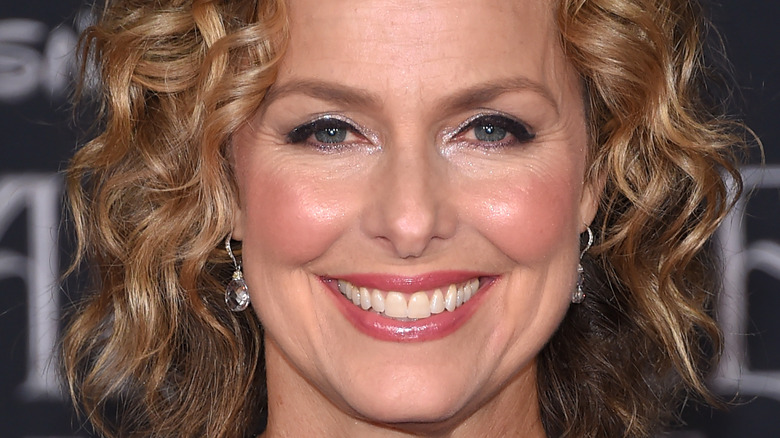 Of all of the crazy character arcs on television, there is maybe none funnier than Jan Levinson's from the hit NBC sitcom "The Office." Jan Levinson, played by "Monk" actress Melora Hardin, was a staple character on "The Office" from the show's beginning, making her first appearance in Season 1 (via Cheat Sheet). Jan is Michael Scott's (memorably and hilariously played by Steve Carrell for the first seven of nine seasons, per IMDb) superior as Vice President of Northeast Sales for "The Office"'s fictional paper company Dunder Mifflin, and begins a relationship with him in Season 2, which starts her slow journey to a full-on nervous breakdown.
Jan has given us some of the funniest moments on "The Office," from her singing "Son of a Preacher Man" to her newborn baby to the entirety of the "Dinner Party" episode, and Hardin has defended her character against criticism despite her admission that Jan "has her moments." Hardin says Jan is "so fun" and "so complicated" (via Cheat Sheet), so it's no surprise that her ideas were considered closely as her character developed, including one she contributed to one of Jan's most memorable storylines.
Melora Hardin inadvertently inspired Jan's boob job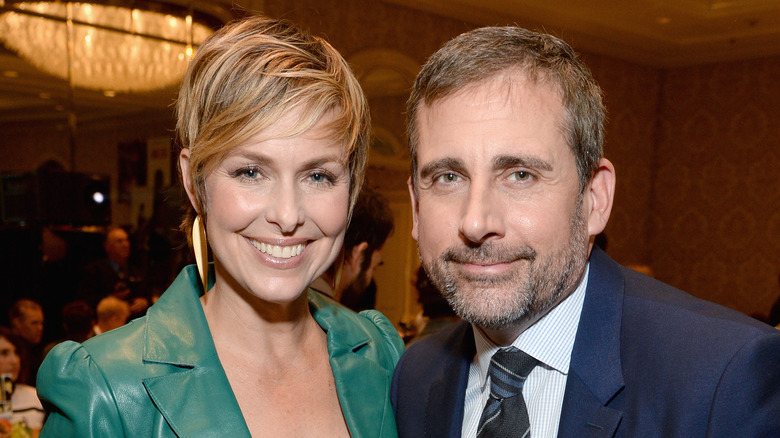 By the end of "The Office"'s third season, Jan Levinson had gone from an uptight, straight-laced boss to unemployed and completely unhinged (via Cheat Sheet). One of the most shocking twists of Jan's character is when she gets a boob job to win Michael back after he breaks up with her. According to Melora Hardin in an interview with Rolling Stone, she inspired this storyline inadvertently in a conversation with Greg Daniels, an executive producer and co-creator of the show.
According to Hardin, at an event where "The Office" was being previewed to advertisers, she said to Daniels, "It's funny, I'm looking around at the females in our cast, and I'm thinking nobody in our cast has a boob job." Hardin went on to explain that for Daniels', "wheels just started turning in that moment. It was just so funny to see. That was when he thought, 'Ding-ding-ding-ding! Jan's getting a boob job!' When Michael broke up with her, in order to get him back, she goes and gets her boobs giant. I just think that's hilarious, and obviously the beginning of her losing her s***."
Source: Read Full Article