Hello, the time has come to check in on Arthur George sock tradesman Rob Kardashian! As you may recall, Rob was banned from Instagram in 2017 for posting revenge porn of Blac Chyna, and it looks like he's low key attempting to come back to the social media platform—with the help of his mom, lol.
Fans assumed Rob had made his triumphant return to Instagram after both Kris Jenner and Kourtney Kardashian posted a screen shot of a new account called @robkardashianofficial and told fans to follow. The thing is, this isn't Rob…or at least isn't him technically because he's still banned AF.
TMZ reports that Rob's "Instagram ban is still in full effect" and he isn't allowed to run his new account. Instagram sources tell the outlet that @robkardashianofficial is being run by "Jenner Communications" (it says as much in his bio), and that "there are certain rules and guidelines in place to ensure Rob can't turn it into his own account."
Lol hi
A post shared by Rob Kardashian (@robkardashianofficial) on
Huh. Considering the account posts pics of both his company and his private life (including photos of Dream), it' seems pretty personal. But apparently the "bio and captions can't be written in the first person, Rob can't upload posts himself, it must be managed by someone other than Rob and he can't create any of his own content for the account."
AS LONG AS THERE ARE SOCKS I'M COOL.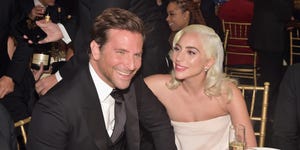 Source: Read Full Article