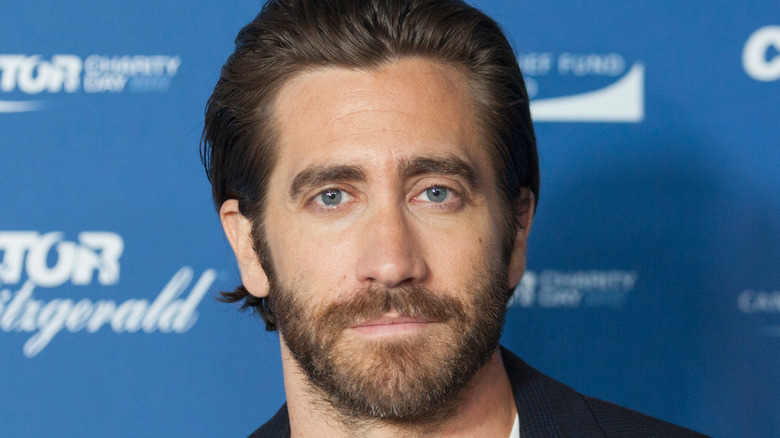 Jacob Benjamin Gyllenhaal, professionally known as Jake Gyllenhaal, is one of the most prolific actors of his time, thanks to movies like "Brokeback Mountain" and "Jar Head" per IMDb. Not to mention he is one of Hollywood's leading heartthrobs – but fans have no idea if he is single or taken, thanks to his low-key way of life. 
Thanks to Biography, we know that Gyllenhaal was nominated for Best Supporting Actor Academy Award nomination and won the Golden Lion at the Venice Film Festival thanks to his portrayal of a love-sick cowboy where he starred opposite Heath Ledger. The last fans saw the actor was in 2019 when he joined the Marvel Universe Mysterio in "Spider-Man: Far From Home." But let's be honest, fans want to know more about his personal history as we have no idea what is going on in his love life. The star has been linked to numerous Hollywood bachelorettes, but is he secretly loved up on the down-low?
Gyllenhaal has dated his fair share of women from Taylor Swift to Kirsten Dunst, per Us Weekly. The outlet reported that early on in his career, his romance with Dunst caused some tension after he was almost cast as Spider-Man in 2002 after Toby McGuire became ill. Fans may not know he dated the "Bring it On" star and even shared a home in the Hollywood Hills. Sadly the match made in 2000s heaven broke up in 2004.
Jake has dated numerous movie stars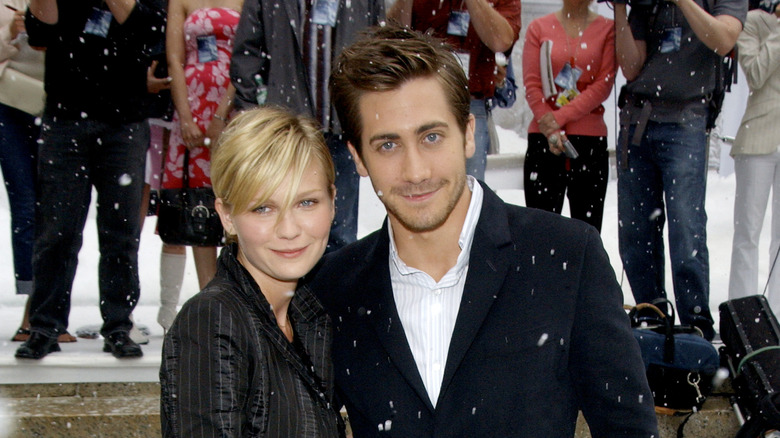 The "Demolition" star was paired with "Star Wars- Episode I: The Phantom Menace" actress Natalie Portman and Reese Witherspoon. But one of his most prominent relationships was in 2010 when he stepped out on the scene with pop star Taylor Swift. Sadly, according to Vogue, Gyllenhaal ended the courtship with Swift telling the outlet, "I think I am smart unless I am really, really in love, and then I am ridiculously stupid." 
The failing of his relationship was understood to be due to the actor not being okay with the lack of privacy when it came to his relationship with Swift. 
Not surprisingly, the singer released a song two years after their breakup called "All Too Well," which was said to be an attack on their relationship from her side (per Us Weekly). Luckily it looks like Gyllenhaal found love in the city of lights and has moved on to a solid partnership.
Jake has found love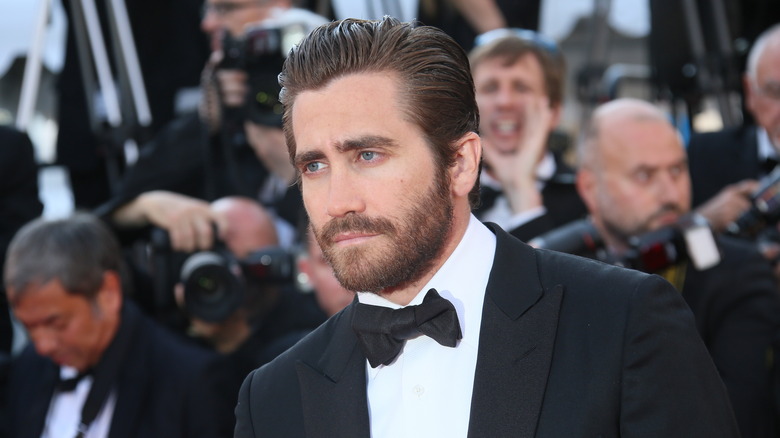 The Los Angeles native met Jeanne Cadieu back in 2018 and the two hit it off. The couple rarely is caught out and about by cameras. The last time they were snapped together was in May 2021 while in New York City (via E! News). 
The 40-year-old made it clear in a 2020 Vogue U.K. interview that he is more invested in his personal life than others before saying, "I'm interested in my life, even more so than my work. I've reached a point in my career where I feel hungry in a different way. I've seen how much of my life I've neglected as a result of being committed to that work and that idea."
E! News reported that the actor met Cadieu originally in Paris where they were spotted holding hands. In 2019 they were seen strolling in New York City and then bought a condo together. Most recently, the model was spotted supporting her boyfriend on his opening night for his show, the "Sea Wall/A Life." It looks like Gyllenhaal has finally found the happy medium he was hoping for and even hinted that he is looking forward to children one day.
Source: Read Full Article