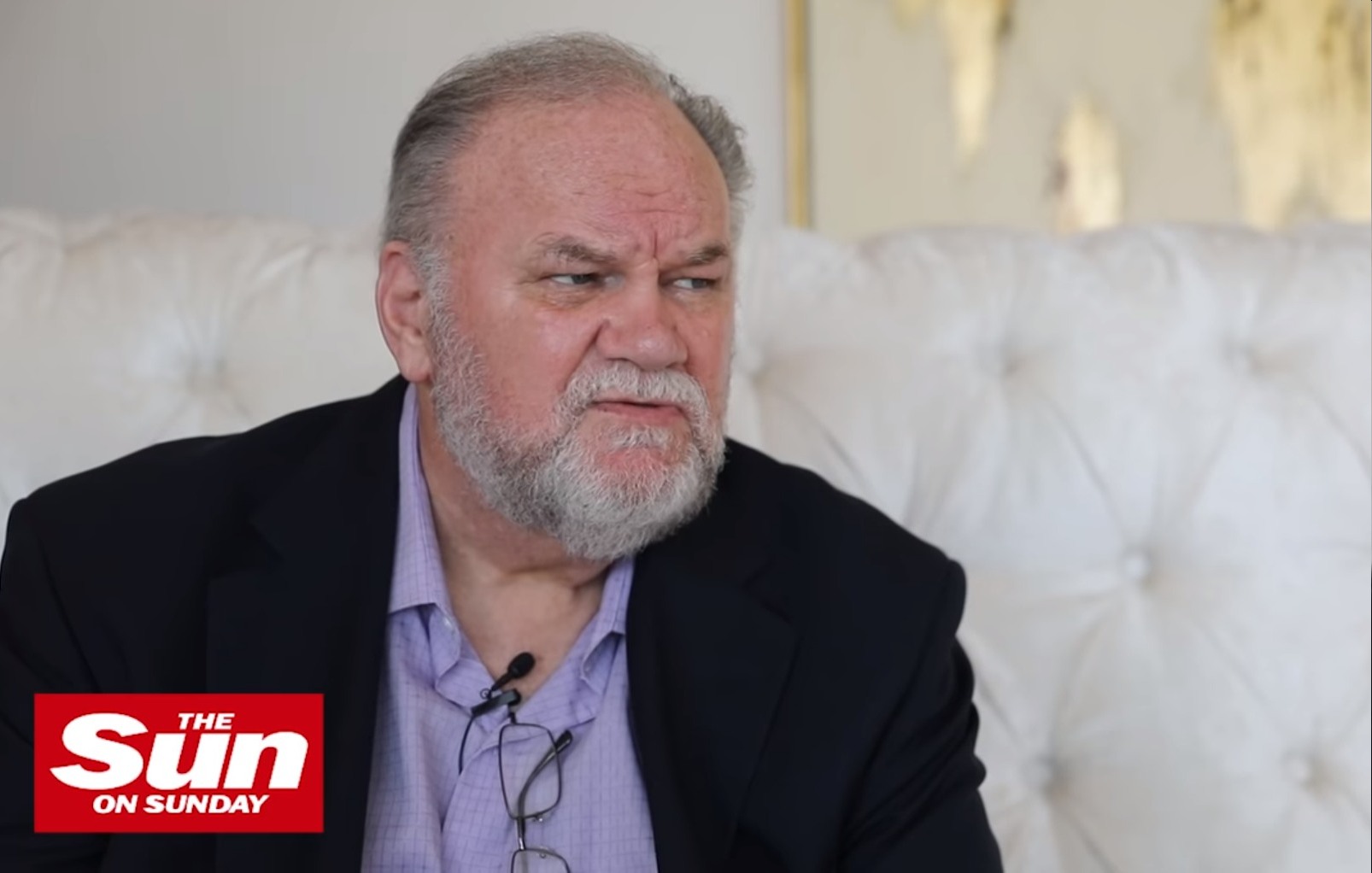 As we discussed, Thomas Markle appeared on yet another Australian talk show this week. Whoever is coordinating Toxic Tom's interviews aimed to have him ripping into his daughter and son-in-law on Prince Harry's 37th birthday, which was Wednesday. That's what everything was scheduled around, from Prince William's appearance at an awards show the night before, to Kate's first event in two months on Harry's birthday, to Thomas's interview. That's what makes me think that Kensington Palace is the one still pulling Markle's strings, because they were the ones organizing everything else.
Well, Toxic Tom performed his script – likely written by someone at KP – and then he suddenly went off-script. I thought it was weird that I couldn't find any YouTube videos of Markle's interview yesterday when I looked for it, and as it turned out, they had all been taken down. Australia's Channel 7 had to issue this curious apology:
The interview has now been removed from all platforms. @6NewsAU @ABCmediawatch pic.twitter.com/cpWTBfq3kW
— Leonardo Puglisi (@Leo_Puglisi6) September 16, 2021
So what had them running scared? Why did they need to take down all of the videos of Thomas's interview, for which they presumably paid him handsomely? Note the apology: Thomas said, in the interview, that the original photos of him in Mexico were a "set up" by Dylan Howard (a tabloid editor/journo) and Jeff Raynor (the photographer) and "the whole thing was a plan to actually mess up the wedding… I was just part of it…" So… Toxic Tom went off script, accidentally admitted that he was knowingly used as a pawn to disrupt Meghan and Harry's 2018 wedding, and that the plot was hatched by tabloid reporters? And now the Australian media is trying to cover up that part of Markle's interview.
Screencaps courtesy of The Sun & The Telegraph.
Source: Read Full Article