Before David Bowie was a music icon, he tried to impress Andy Warhol with a song named after him. However, "Andy Warhol" wasn't Bowie's best tune. The lyrics were uninspiring with, "Andy Warhol looks a scream / Hang him on my wall / Andy Warhol silver screen / Can't tell them apart at all." Warhol wasn't inspired by it either.
That didn't stop Bowie from thinking that the artist was extraordinary.
David Bowie said that Andy Warhol indirectly influenced him
During a 1987 interview with Vox Pop, Bowie talked about Andy Warhol's influence on his career. The "Let's Dance" singer said Warhol was an indirect influence and appreciated the artist's work.
"I think it was more indirect than anything else," Bowie said. "I mean, it was the fact that he was using a band, Velvet Underground, with his Exploding Plastic Inevitable—I can't remember, what was it called? Something like that wasn't it?
"Um, and it was sort of by circuit that I got interested in the stuff that he was doing. Artistically, I thought it was interesting, sort of, um, it was a very bold step to take what he was doing—applying design values and graphics values to serious academic art.
"But it really was the inclusion of Velvet Underground as part of his whole entourage… team… I guess. But I didn't meet him until, I guess the early—late '60s, early '70s, I can't remember the year.
"I found him in, it was an incongruous kind of situation. The guy was in the Factory place, and it was a hive of activity, everybody was doing something, talking up this, talking up that.
"And the guy was just sort of very quiet. Sort of like a, a lethal kind of Svengali figure over this whole thing. Everything happened without his seeming to be taking any part in it. He was an extraordinary, hypnotic kind of guy."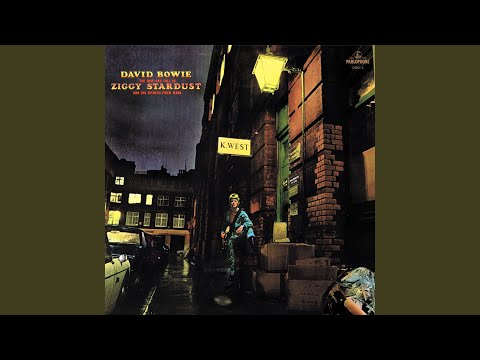 Bowie showed Warhol his song 'Andy Warhol' but didn't get much of a reaction
On his 1971 album Hunky Dory, Bowie included a song called "Andy Warhol." Bowie wrote it before he met the artist. However, when Bowie showed Warhol the tune, Warhol didn't seem over-impressed by it.
"I wrote the 'Hunky Dory' song before I met him," Bowie continued. "And then I played it to him at the Factory, and he said [imitating Warhol], 'Oh yeah that's great.' And that was his critique of the song. [Laughs] I don't know if he ever liked it or not.
Despite this, Bowie said, "He was very, very funny, a very witty man, but it took long time before you got him talking."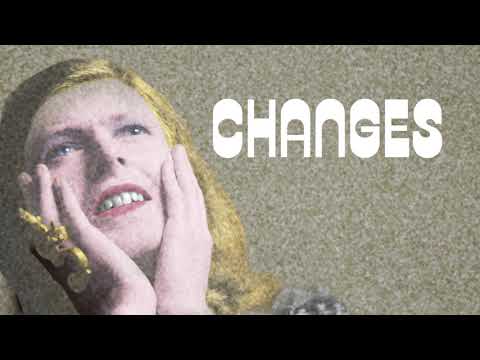 Actor Tony Zanetta witnessed Bowie's awkward meeting with Warhol
In 1971, Bowie met the actor Tony Zanetta while in London. When Bowie arrived in New York, Zanetta agreed to show him around. So, Zanetta saw the entire awkward encounter between Bowie and Warhol.
"We all marched over to The Factory," Zanetta told Bedford Bowery. "The meeting was kind of tense because Warhol was not a great talker, you had to talk and entertain Andy, and David really wasn't a great talker either. Nobody was really taking this conversation and running with it.
"Warhol didn't say anything but absolutely hated it," Zanetta said of Bowie showing Warhol his song, "Which didn't help the meeting. Remember, David Bowie was not a big star. He was just some guy off the street as far as Andy Warhol was concerned."
However, Bowie's shoes of all things saved the moment. "They found a common ground in David's shoes," Zanetta said. "David was wearing yellow Mary Janes and Andy had been a shoe illustrator, which David knew so they began talking about shoes. Otherwise, it was not the greatest meeting [laughs]."
Later, Bowie played Warhol in the 1996 film Basquiat, but we don't know if Warhol would have liked that either.
Source: Read Full Article