By now, much of the music world and true music fans have learned of the devastating death of Jaqueline Avant, the longtime wife of Clarence Avant. Clarence, known as the godfather of Black music, was the subject of a 2019 Netlfix documentary Jacqueline served as a producer on.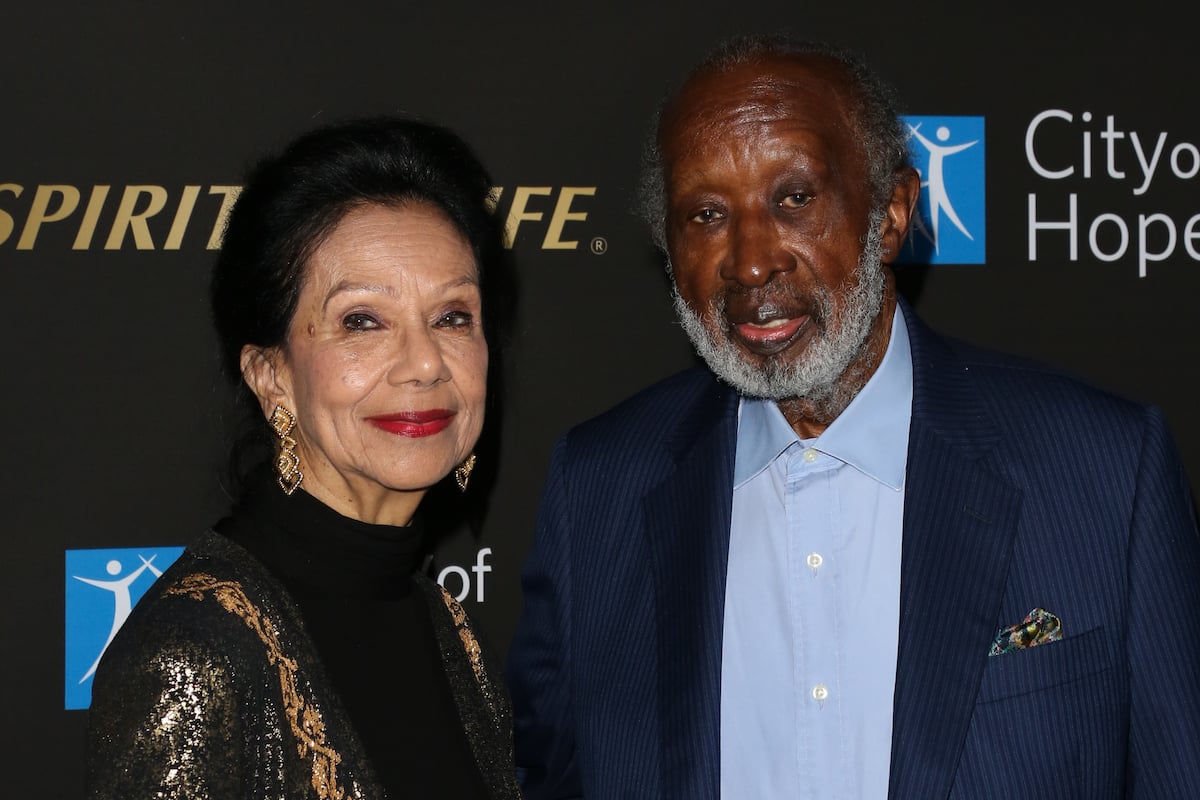 The couple were married for more than 50 years and Jacqueline was loved in the world of music and philanthropy. As the investigation into her death continues, her family remains shocked at the tragic murder. Jacqueline was 81-years-old.
Clarence Avant vowed off marriage until he met his wife
The couple's love story was a huge part of The Black Godfather. Clarence went all out to impress Jacqueline by taking her to meet celebrities like Harry Belafonte and getting into elite places like the Birdland jazz club. He also boasted about the amount of money he made.
"He'd always have a car pick me up. And I thought, 'Who is this guy?'" Jacqueline said in the doc. "And then one day, I guess he was really trying to win me over. And for some reason he mentioned…how much he had paid the Internal Revenue Service. I guess he was trying to tell me how much [money] he must have made."
Related: What DMX's Documentary Will Reveal
"I told you, life begins with a number and it ends with a number," Clarence joked in response. "Life is about numbers."
They eventually wed and moved to LA, two things he promised his friend Quincy Jones he would never do. But he says Jacqueline made it worth it.
Her daughter speaks on Jacqueline Avant's impact
The couple's only daughter Nicole spoke of her mother's legacy in the past. She says Jacqueline was the pillar of their family and credits her for their entry into the world of art and entertainment.
Related: 'Love & Hip Hop: Miami' Alum's Son Accused of Murder and Leaving Victim's Body on Freeway
"Well, they've been married for 52 years, and my mom is really the one who brought to my father and our family the love and passion and importance of the arts and culture and entertainment," she told NBC News. "While my father was in it, making all the deals, my mother was the one who gave me, for example, my love of literature, my love of filmmaking, my love of storytelling."
"Her bringing that energy and her passion for the arts kind of kept my dad balanced," she added. "She's the umbrella in his life."
LAPD says the robbery appears to have been planned
Jacqueline was shot amid a robbery and home invasion at her and Clarence's Bel-Air home. Sources tell TMZ that Jacqueline was shot in the stomach. Her family is said to be shocked that she did not survive as she was reportedly alert and speaking with paramedics while being transported to the hospital. 
A security guard at the home was also reportedly shot and did not return fire. Clarence was reportedly home and not shot. It's unclear how many culprits are involved.
Law enforcement sources say they received a call from the home that someone had been shot around 2:30 in the morning. A photo from the outside of the home shows a shattered sliding glass door, which appears to have been where the attackers entered the home.
Source: Read Full Article