The Monkees made "Daydream Believer" famous; however, it later became a hit song for Anne Murray. During an interview, Murray said she first performed the classic rock song on a major television show. Subsequently, she had decided to cover the track. She revealed what she really thought of the popular Prefab Four song.
Anne Murray covered the Prefab Four's 'Daydream Believer' on a major TV show
Murray discussed "Daydream Believer" in an interview posted on her YouTube channel. "I heard 'Daydream Believer' when it was a big hit by The Monkees," she recalled. "And I loved it."
"And I was doing a television show in Halifax called Let's Go that went right across the country," she said. The country in question was Murray's native Canada. "And we just did the hits of the day and that was one of them. It was [the 1960s] and it was a No. 1 record by The Monkees. And I got a chance to sing it on the show."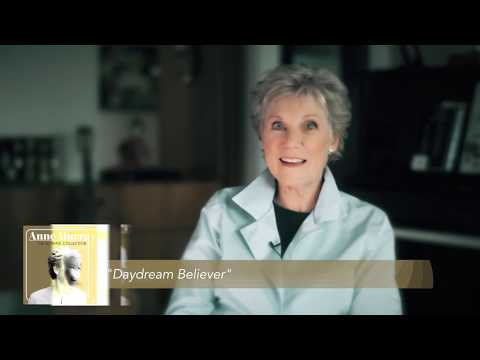 Why she covered The Monkees' 'Daydream Believer'
Murray revealed how she decided to cover the song. "And later on when Brian Ahern and I were doing our albums, that came up," she remembered. "'Let's think of an oldie to put on this album.'
"We quite often did that," she added. "Put an oldie on there. I immediately thought of it. I never dreamed it would ever become a hit for me. But it's kind of an uptempo, fun song."
Murray worked with Ahern on some of her albums. However, Ahern is not the credited producer on her version of "Daydream Believer." Instead, the song was produced by Jim Ed Norman.
The way the world reacted to Anne Murray's version of the song
Murray's "Daydream Believer" became a hit for Murray. It reached No. 12 on the Billboard Hot 100 in 1980, proving the track still connected with people years after The Monkees released it. Murray's cover stayed on the chart for 17 weeks. Its parent album, I'll Always Love You, was a hit as well. It peaked at No. 24 on the Billboard 200, staying on the chart for 23 weeks.
Murray's "Daydream Believer" found an audience in the United Kingdom too. According to The Official Charts Company, the song peaked at No. 61 in the U.K., lasting on the chart for three weeks. To date, it's Murray's final song to chart there.
Meanwhile, I'll Always Love You did not chart in the U.K. However, "Daydream Believer" later appeared on the compilation album The Very Best of Anne Murray, which peaked at No. 14 and stayed on the chart for 10 weeks. The Very Best of Anne Murray is Murray's only album to chart in the U.K. "Daydream Believer" remains a classic song, whether it's performed by The Monkees or Murray.
Source: Read Full Article