Before Amy Slaton and Tammy Slaton were on TLC for 1000-Lb Sisters, the two posted many YouTube videos together. They became somewhat viral on the platform, and received a variety of questions from fans. Eventually, Amy Slaton decided to explain to viewers her eye condition, and how it could progress in the future.
Amy Slaton explained her toxoplasmosis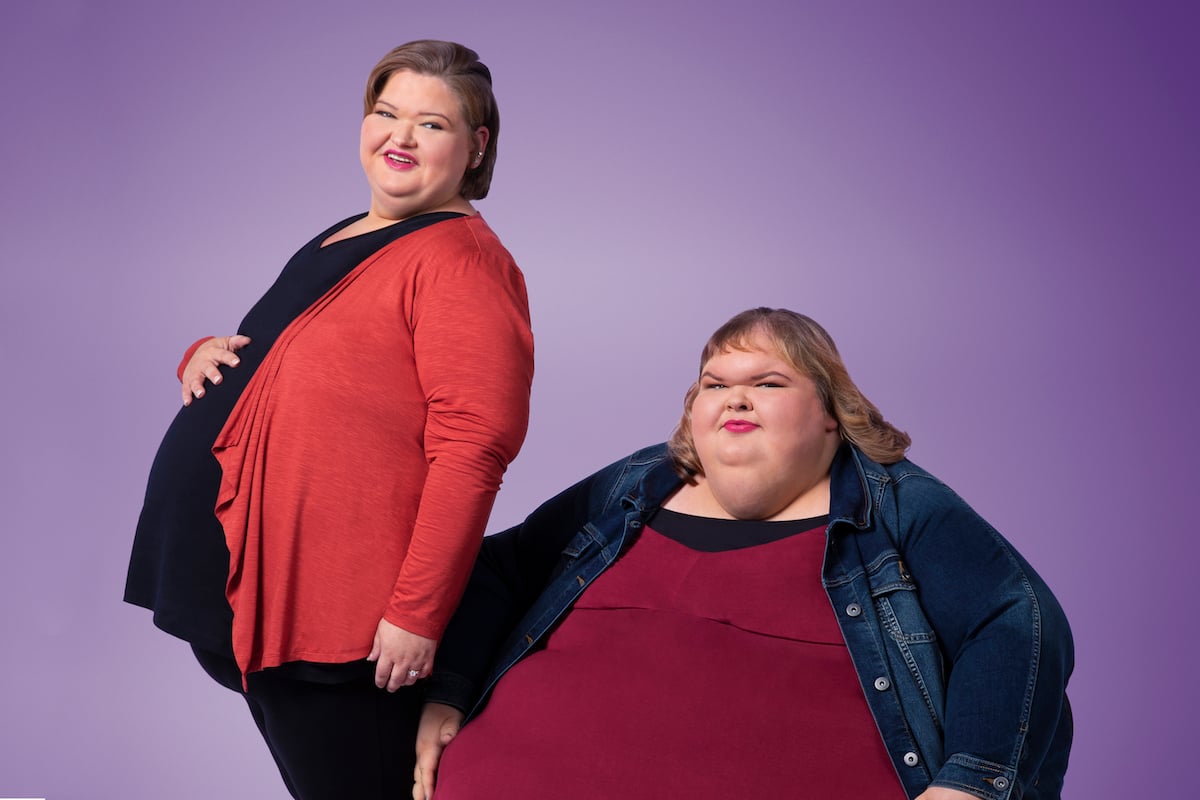 1000-Lb Sisters star Amy Slaton received negative comments from fans about why she qualifies for Social Security. She took to YouTube to explain that she receives her benefits due to her eye condition.
"I am legally blind, and that's why I'm on social security. It's not because of my weight, it's because I am blind," she started out.
"I've been like this all my life, I was born this way. When I was younger I was diagnosed with toxoplasmosis, which in layman's terms, that is what they call scars in my eyes," Amy explained.
"As you can see, one eye is straight, and this goes this way. That's part of my blindness, and also I got astigmatism in that eye."
Amy Slaton explained that her left eye cannot properly see her peripherals, and that her right eye can see only the peripherals and surroundings, but not the center.
"I got made fun of because my eye goes wonky. I call this my good eye because I can see out the center of it, but it is heavily strained, so I gotta wear [glasses] sometimes," Amy added.
"Sometimes I have a little floating J, a hook … sometimes I see glittery stuff, and sometimes my eyes get really blurry."
The '1000-Lb Sisters' star will eventually face blindness
The 1000-Lb Sisters star went on to explain that her eye condition will gradually progress into complete blindness.
"The only treatment for me is to get new eyes. And if anything touches my right eye I'll be totally blind. And I did say that I have fluid on my eyes that causes headaches," Amy told viewers.
"And they also say that by the time I'm 35 I'll be completely blind because my scars are growing. So I don't think I look too bad in glasses, I just don't wear 'em enough to like 'em on myself."
Amy Slaton welcomed a baby into the world
Amy Slaton delighted 1000-Lb Sisters fans during Season 2 of the TLC show when she welcomed baby Gage Halterman into the world. Slaton was nervous at first when she discovered she was pregnant — she had just had bariatric surgery and wasn't meant to get pregnant for another two years.
Slaton was able to deliver Gage without major complications via C-section. She has since shared several photos and videos of Gage on YouTube and Instagram.
Source: Read Full Article