Get ready to say goodbye to the Shelby family.  Peaky Blinders will conclude with a sixth and final season. Production on the last batch of episodes of the popular British drama starring Cillian Murphy has begun, the show shared in a Jan. 18 tweet. A release date hasn't been announced.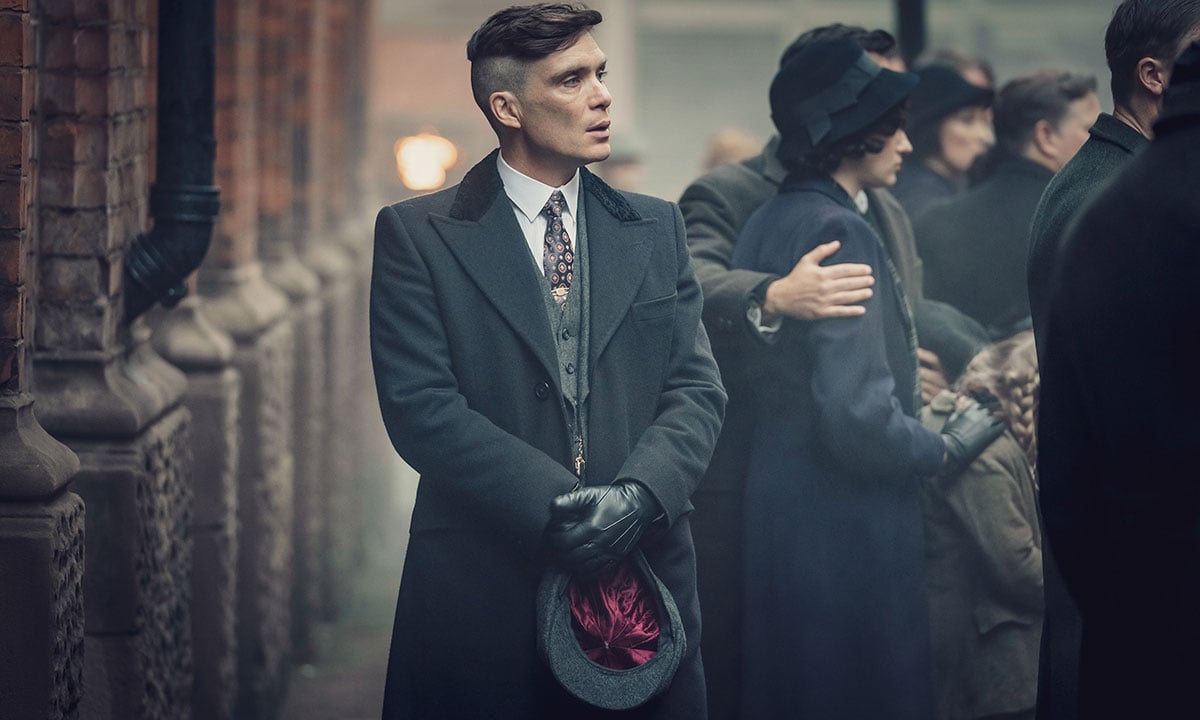 "Peaky is back and with a bang," creator and writer Steven Knight said in a statement. He offered a preview of what fans can expect from the final season, sharing that season 6 will "find the [Shelby] family in extreme jeopardy and the stakes have never been higher." 
Knight also promised that while the show is ending, the Shelby family saga might not be over. "[T]he story will continue in another form," he promised.
Eleanor Tomlinson auditioned for role in 'Peaky Blinders'
Peaky Blinders stars Murphy as Thomas Shelby, the head of a criminal gang based in Birmingham, England, in the years after World War I. Helen McCrory, Paul Anderson, Sophie Rundle, Harry Kirton and Finn Cole play other members of the Shelby family. The show has also featured a number of well-known actors in supporting roles over the years, including Sam Neill, Tom Hardy, and Anya Taylor-Joy. But there's one actor who tried out for a role in the series but didn't get the part: Poldark star Eleanor Tomlinson. 
During a 2019 appearance on The Jonathan Ross Show, Tomlinson shared the story of her Peaky Blinders audition. She didn't say what role she was up for, but she made it clear the try-out didn't go well.
"I auditioned for Peaky Blinders when it was first starting, but they said 'You need to be able to do a Birmingham accent,'" Tomlinson shared. The Birmingham accent is a notoriously hard one to master (as Knight told Birmingham Live) and the actor admitted she wasn't able to nail it. 
"I tried and they said 'You just can't do it can you, love?' I was like 'Oh OK.'
The future 'Poldark' star suffered further embarrassment 
Tomlinson hadn't exactly wowed the Peaky Blinders casting directors with her audition. But things got even more awkward as she was leaving. The actor — who has also appeared in the Netflix movie Love Wedding Repeat and the miniseries The War of the Worlds — experienced a sudden nosebleed. 
"Then as I was leaving, I put my hand out to say goodbye, and then I had an enormous nose bleed all over my hand, all over their hand," she said.
While Tomlinson was mortified, everything turned out alright in the end. Eventually, she landed the part of Demelza on Poldark, which also starred Aidan Turner and aired for five seasons before ending its run in 2019. 
Jason Statham was considered for Thomas Shelby 
Tomlinson wasn't the only actor who was up for a role in Peaky Blinders and didn't get the part. Knight considered Jason Statham for the part of Thomas Shelby, he told Esquire UK in 2020. He had worked with the Fast & Furious star previously and thought he might be right for the role of the crime boss. 
"I met them both in L.A. to talk about the role and opted for Jason," Knight said. "One of the reasons was because physically in the room Jason is Jason. Cillian, when you meet him, isn't Tommy, obviously, but I was stupid enough not to understand that."
But Murphy fought for the part. After a meeting, he sent Knight a text saying, "Remember, I'm an actor."
"Which is absolutely the thing because he can transform himself to the extent you see on the screen," Knight went on to say, explaining that Murphy was able to truly become Shelby. "If you meet him in the street he is a totally different human being. … What he can do is extraordinary."
Check out Showbiz Cheat Sheet on Facebook!
Source: Read Full Article