It's safe to say Wendy Williams does not shy away from speaking her mind — especially when it comes to controversial topics. In the last years, she come under fire for comments she's made about celebrities like Rob Kardashian, Meghan Markle, and Joaquin Phoenix. But according to the talk show host, she says things that "people really want to say but maybe are to scared to say it." She explained to the New York Times in 2019, "Through the grace of God, people have given me permission to say those things for 10 seasons. I get in trouble sometimes, but it's all good. Actually, I can't even think of what kind of trouble."
But other than her eyebrow-raising opinions, Williams' romances have also made headlines as her last relationship with contractor Mike Esterman didn't exactly end well since they publicly traded jabs following their breakup (per Page Six). But it looks like Williams' has since moved on. Scroll ahead to meet her new "boyfriend" and find out why fans are happy she may have found love again following her drama-filled divorce from ex-husband Kevin Hunter.
Fans can't wait for her to spill the deets on 'The Wendy Williams Show'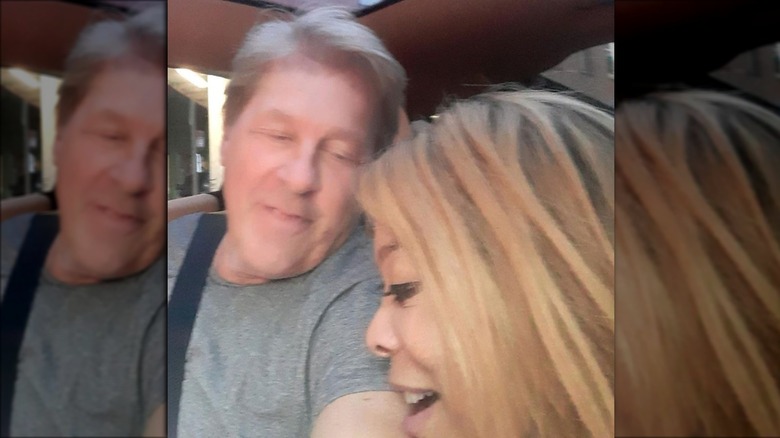 Wendy Williams shocked fans on August 21 when she introduced her new beau to the world. The TV host posted an Instagram photo of her cuddling up to a mystery man in a car and even referred to him as her boyfriend. "My son's 21st birthday party on the yacht in #Miami was everything he wanted! Even my boyfriend," she wrote. Though she did not identify the man, by the looks of the image, Williams looks absolutely smitten by him.
Over in the comments, users congratulated her and voiced how eager they are for "The Wendy Williams Show" to be back so she could talk about the romance. "What, BF??? I can hardly wait till your show is back," one person wrote. Another added, "BOYFRIEND?! Girl let me sit patiently for you to return to the Purple chair!?" Above all else, people are "truly happy" for Williams, especially after everything she went through with her ex-husband.
Wendy Williams' marriage ended because of a baby scandal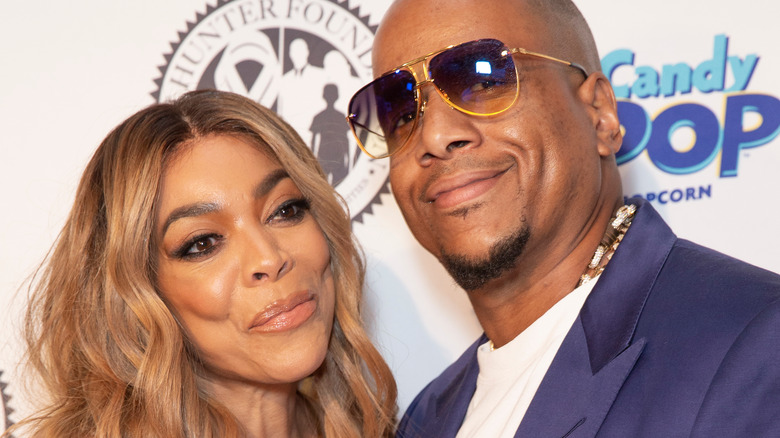 Before meeting her new boyfriend, Wendy Williams was involved in a high-profile split from her husband of 22 years, Kevin Hunter, with whom she shares a son. The former couple filed for divorce in 2019, not long after it revealed that Hunter's alleged girlfriend was having a baby. According to People, "The split is definitely due to Kevin's ongoing infidelity and that his mistress recently welcomed their child. Wendy had hired a private investigator and confronted him."
Williams later opened up about the relationship's ups and down with Entertainment Tonight, revealing why she stayed in her marriage. "I stuck with my ex-husband because we had a son. If we didn't have children, I would've been out," the talk show host explained at the time. "But we had a son and we were living, my career was doing better. Every year my career would do better, and every year Kevin would turn into more of a jerk."
But after getting her "ducks in a row," she left Hunter and never looked back. 
Source: Read Full Article